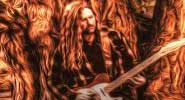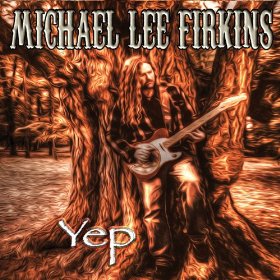 In 1990, Michael Lee Firkins' first album made a monstrous splash in the guitar community. His soulful use of the tremolo bar showcased a signature style that has morphed to encompass more traditional guitar techniques.
Yep is a Southern-rock opus 10 years in the making, with Firkins as producer, guitarist, and vocalist. His band includes bassist Andy Hess, drummers Michael Bland and Matt Abts, and Chuck Leavell on keys.
Simmering in soulful flavor, the album begins with the honky-tonk of "Golden Oldie Jam" with great bar-room piano from Leavell and slippery slide from Firkins. "Cajun Boogie" takes us to the swamp with its gutsy slide tones and grooving second-line drumming.
"No More Angry Man" features Firkins' reso-tele (a resonator cone inside a Telecaster body) to great affect. "Out Of Season" is a way-back machine to a time when Southern rock shared the air waves with pop music of the '70s.
With Gregg-Allman-style vocals, Yep travels that dirty backroad between Lynyrd Skynyrd, the Allman Brothers, and Black Crowes. Firkins has crafted a singer/songwriter album with exquisite production and luxurious guitar playing.
This article originally appeared in VG's February '13 issue. All copyrights are by the author and Vintage Guitar magazine. Unauthorized replication or use is strictly prohibited.