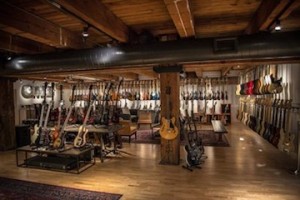 Chicago MI retailer Chicago Music Exchange recently opened The Bassment, a section of the store staffed by specialists and dedicated to basses, amps, bass pedals, mods, and bass accessories.
"From James Jamerson to Paul McCartney to Bootsy Collins to Flea, bass players have been the foundation for many of the world's most successful musical groups," said Marc Najjar, manager of the Bassment.  "As such, we decided it was about time for bassists to receive the same quality selection and dedicated service that guitarists have enjoyed forever."
The Bassment, he adds, has something for every player, no matter if they prefer old or new.
"Vintage basses are special for various reasons," he said. "Whether it's the musicians who played them, the artistry-meets-craftsmenship of the era, or the quality of a handmade innovation. As a bassist, identifying the sounds that have inspired me, then being able to play the same year/make/model of instruments on those recordings is inspiring in its own way. It's truly remarkable."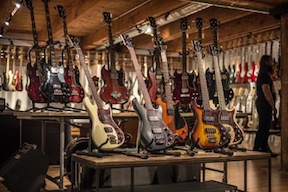 Asked to pick a personal favorite, he defaults to the grandfather of all electric solidbodies.
"It's impossible to ignore the impact the Fender Precision has had on music," he said. "Appearing on more recordings than any electric bass, P-Basses are often coveted for their sound, playability, and vibe, and we've had a few gems come through our doors –  a '59 slab-board in sunburst, a '66 in Sonic Blue, a '58 sunburst with maple board, and countless pre-CBS custom-color models. But regardless of finish, they're all special."
For more, visit chicagomusicexchange.com.