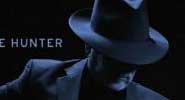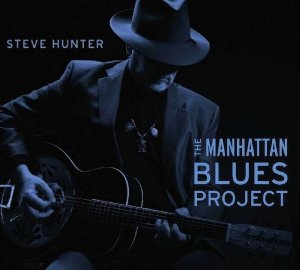 Picking a highlight of Steve Hunter's latest is a tough chore, as there's many tracks to recommend. Top of the list may be his lovely interpretation of the Marvin Gaye classic "What's Goin' On."
Or perhaps it's his breathtaking, almost solo instrumental of "Solsbury Hill" with bassist Tony Levin. Hunter created the deceptively simple sounding guitar part for Peter Gabriel's recording; its intricate fingerpicking and tricky time signature have made it elusive even for accomplished players. But just as Hunter's lyrical approach is compellingly apparent on such a recognizable tune, he's equally creative with his originals.
"Flames At The Dakota," his dreamy Lennon/McCartney tribute and "The Brooklyn Shuffle," a blues featuring guitar solos from Johnny Depp and Aerosmith's Joe Perry, are among the Hunter-penned instrumentals with melodies so arresting they'll have you imaging your own lyrics.
Hunter also seems to inspire the best from his guests too; Depp's not just window dressing for "Brooklyn Shuffle." And on "Twilight In Harlem," which also features Megadeth guitarst Marty Friedman, Joe Satriani plays with restraint and taste.
The Manhattan Blues Project is the latest Steve Hunter release to prove him to be a dazzling player and imaginative songwriter whose music has striking emotional and instrumental depth but never descends into excess and self-indulgence.
This article originally appeared in VG's October '13 issue. All copyrights are by the author and Vintage Guitar magazine. Unauthorized replication or use is strictly prohibited.