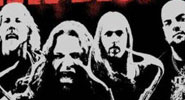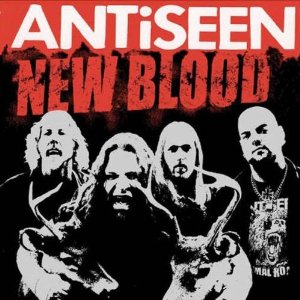 Antiseen celebrates 30 years of raw, southern punk-and-roll with their latest CD. It's an impressive milestone for any band, much less a rag-tag group of fringe-dwellers. Is that part of the reason New Blood sounds as vital and throttling as anything the band's done. The scruffy underdog factor? Maybe. But there's no denying the strength of this album as proof of life after 29.
Not that the band's adjusted, or really even tweaked, its basic sound and approach. New Blood is the same abrasive, aggressive stuff Antiseen has proffered with a wink and a nudge since 1983 – the Ramones taken further, louder, and smellier. Just with better fidelity and more mature songwriting. Well, as mature as a song celebrating professional wrestling can be.
"One Shot, One Kill," "The Mysterious Green Mist," and "Reconstruction" are the standouts among the originals here. Always a great covers outfit, the band again pays tribute to their favorites with superb picks. Highlights include their takes on bluegrass great Ralph Stanley ("Black Eyed Susie"), '60s garage-rockers the Sonics ("The Witch"), and bluesman Louisiana Red ("Sweet Blood Call").
Meanwhile, the tooth-drilling machine guitar of band co-founder Joe Young and his battered Telecaster and silver-face Fender Twin continue to prove what a few honest barre chords and dedication can accomplish.
How do these mutant weirdos keep doing it? Wait, I think I just answered my own question.
This article originally appeared in VG's Jan. '13 issue. All copyrights are by the author and Vintage Guitar magazine. Unauthorized replication or use is strictly prohibited.