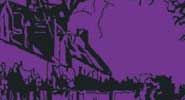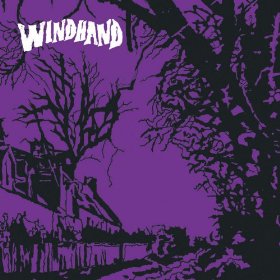 The doom-rock scene is experiencing a resurgence, and there's plenty of good ol' Sabbath-begot heaviness around to jack up your big '70s-styled headphones down in the basement. This Richmond, Virgina, five-piece does it especially well. Windhand just gets it more right, as it were, than what's been unleashed lately.
The requisite doom elements are here; pummeling walls of evil guitar sludge, quite possibly powered by vintage Matamp or Orange and nicely represented in "Libusen" and "Black Candles"; glorious Godzilla-bass crush, as on the fuzzed-out opening riff that crushes "Summon The Moon"; and the all-important prehistoric-gait drums. Again, this stuff is readily available, but Windhand nails such a right-on, darkly intoxicating vibe that this is destined to be special.
One key differentiator; the echoey, mysterious vocals of Dorthia Cottrell, which go a long way toward helping achieve said vibe. You also have to take notice of guitarists Asechiah Bogdan and Garrett Morris – their collective tone is spot-on for this genre, and their riffs are consistently towering and expertly paced.
This debut already ranks as one of the third wave of doom's defining classics à la St. Vitus' Born Too Late, Sleep's Sleep's Holy Mountain, and Electric Wizard 's Dopethrone. Yes, it is that mighty.
This article originally appeared in VG's Jan. '13 issue. All copyrights are by the author and Vintage Guitar magazine. Unauthorized replication or use is strictly prohibited.