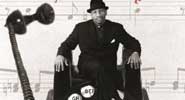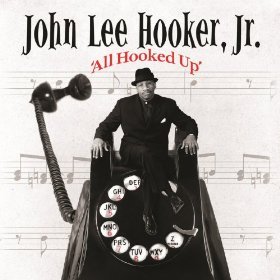 It's one thing to be the offspring of a famous performer, but quite another to share his name and still be able to forge your own identity. After a number of years in the musical wilderness, John Lee Hooker Jr. found his identity and has been grooming it with CD releases over the past decade. On this, his fifth album, he co-writes all the music and lyrics.
Hook, Jr.'s musical approach has nothing in common with his famous father, he of the one-guitar-plustapping-foot boogie. Instead, he has much more in common with the big-band bluesmen such as Johnny "Guitar" Watson or B.B. King. For the most part, these numbers swing with brass horns punctuating the hooks and include sax and trombone solos. Hooker serves as chief vocalist while guitar work is handled by a number of six-stringers, including well-known guest Lucky Peterson.
Sonically, this is jump blues for the most part, with an uptempo beat and solid dance groove, yet featuring lyrics that reflect today's social issues and concerns: paying the rent, broken relationships, serving in the military – even the distractions of texting and online porn. Hooker's personal struggles and more recent religious conversion inform the songs.
Anticipating the obvious question: No, he does not sing like his father. Perhaps there is the occasional deeper baritone or slight inflection that may remind one of Hook, Sr. But Junior has carved a sound that is completely his own by drawing together some of the best elements of '60s and '70s funk, Motown, and Stax grooves along with tight arrangements resulting in a record that sparkles all the way through. Even the lone traditional 12-bar "Hard Times" is delivered soulfully, more in line with a Robert Cray tune than his famous dad's one-chord drone.
This article originally appeared in VG's Jan. '13 issue. All copyrights are by the author and Vintage Guitar magazine. Unauthorized replication or use is strictly prohibited.