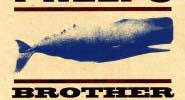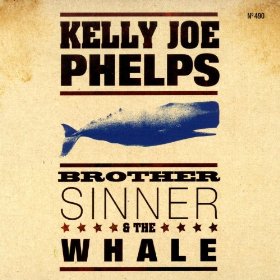 Heartfelt personal developments inspired Phelps to write 11 of these 12 biblically themed gospel/blues songs. Accompanied only by his brilliantly played slide acoustic, he helps expand appreciation of blues styles other than vintage Mississippi Delta and Chicago electric varieties.
Those popular styles define the blues for some, drawing much of their character from vocal and instrumental dynamics and crescendo. The blues tradition Phelps draws from gets its character from delicate, precise figures played over a relentless clockwork rhythm – calm on the surface but with a lot more to it than at first meets the ear.
Phelps evokes East Coast blues guitarists like Rev. Robert Wilkins in "Down To The Praying Ground." On "Talkin' To Jehova," he plays just ragged enough to divert your attention from how much is actually in the mix, his acoustic slide so punchy you can almost feel the air puffing out of the guitar's soundhole every time he does a bass run.
"Goodbye To Sorrow" springs from the music of ragtime-inspired Piedmont players like Blind Blake. Phelps often marries his vocal to the fingerpicked melody, a blues technique that was adapted by jazz players like George Benson. It isn't as easy to pull off as one might think, but Phelps slips in and out of it expertly while maintaining that relentless, compelling rhythm that's almost formal in its preciseness and all the more irresistible because of it.
You don't have to share Phelps' religious beliefs or hold any such beliefs at all to enjoy this album. If you feel your soul has been saved, it makes all the sense in the world to celebrate with music – and the blues in particular, which remain one of the earthly world's greatest joys.
This article originally appeared in VG's Jan. '13 issue. All copyrights are by the author and Vintage Guitar magazine. Unauthorized replication or use is strictly prohibited.