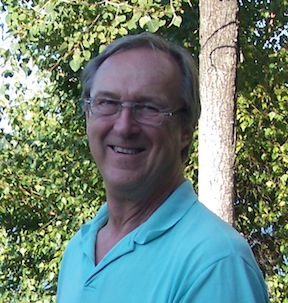 Philip Kubicki, a renowned guitar designer and builder who was active in the musical-instrument industry for more than 50 years, died March 18 at his home in Laconia, New Hampshire. He was 69 years old and had been diagnosed with stage four pancreatic cancer in mid January.
Kubicki began building acoustic guitars at age 15 after discovering the music of Andres Segovia. After learning of his interest in the guitar, the parents of a friend introduced him to Ernie Drumheller, who had a workshop where, as a hobby, he made classical guitars and let the young Kubicki try his hand at the craft. By 1961, he had built three guitars, working only Saturdays and during the summer. After graduating high school, he enrolled at Fullerton Junior College, located just two miles from Fender's assembly plant, where he studied engineering for two years.
One day in 1963, he went to the plant and asked for a tour, where he got to see Strats and Teles being manufactured. Along the way, he mentioned to the guide that he made acoustic guitars. The guide then told him of Fender's plans for an acoustic division, and suggested he apply for a job. Two weeks later, at age 19, he was hired by Roger Rossmeisl in Fender Musical Instrument's research and development department. Though his focus was on acoustic guitars and the Coronado semi-acoustic line, Kubicki helped design the Telecaster Thinline, and built a rosewood-bodied Telecaster that was given to George Harrison and used to record the Beatles' "Let It Be," as well as custom guitars for Buck Owens and Don Rich. Nine years later, he moved to Santa Barbara, California, and established his own company, Philip Kubicki Technology, which built acoustic guitars, custom electric guitars, bodies, necks, and mini-guitars. Among them was the famous baseball-bat guitar, Slugger, used by John Fogerty during performances of his 1985 hit "Centerfield." In 1985, Kubicki designed and began building the Factor Bass. He moved to New Hampshire in 2008. Kubicki is survived by his brother, Stanley John, his wife, Nola, and their sons, Bill, Dan and Steve.