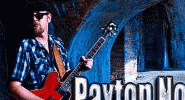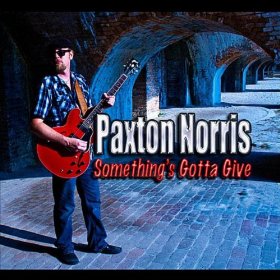 Norris is an unabashed acolyte of Duane Allman. "Your My Girl" (sic) is a soul ballad that has the late guitarist's stamp all over it. "It's Alright," an uptempo boogie, and "Hard Luck Case," a slice of swamp jazz/rock thickened by Mike Lynch's B-3, would both have fit on Eat A Peach.
But Norris is no copycat. His enthusiasm and obvious affection for what he's doing pop right out of a group jam like "What You Talkin' 'Bout Willis," and that's what keeps his stuff fresh. His sense of fun, like his joy in playing and singing, comes across strong in the original "That Woman's Trouble," with over-modulated vocals and no-frills Freddie King guitar part that make it sound like a forgotten classic. "Living Tight" and "Baby Girl" were also co-written by Norris. Like many of the tunes he had a hand in, they may remind you of the days when the Allmans and Delaney & Bonnie and others were bringing Boone's Farmfueled good times to festival crowds across the country. Yet, Norris is no hippie wannabe or used-to-be. He's a hard-playing guy with a better than average singing voice working in a tradition, albeit a relatively recent one. Norris' predecessors like Allman called on their predecessors to amalgamate their own sound, but they laid the groundwork for a new sound, a new tradition. It's one that Paxton Norris, for one, is doing a dynamite job of carrying on.
This article originally appeared in VG's March '12 issue. All copyrights are by the author and Vintage Guitar magazine. Unauthorized replication or use is strictly prohibited.