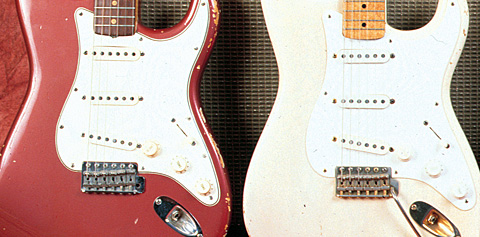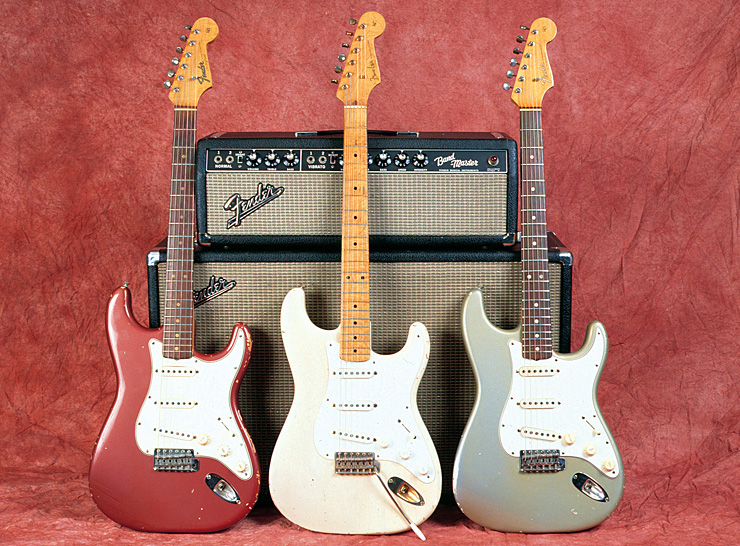 The Stratocaster was born in 1954. A solidbody with three pickups, contoured back and top, vibrato, and bolt-on neck, it was different. And it changed the way people looked at, thought of, heard, and played guitar. With the exception of opera and classical music, it has played a considerable role in modern music.
Over the years, the instrument has evolved. Early on, Fender changed materials for the pickguard, pickups, and control knobs, and wood for the body – from ash to alder. In 1959, the company moved from a single-piece maple neck to a capped fingerboard of rosewood. Today, Fender produces more historically-accurate reissues than it does new models, and an interesting feature of the reissues is the array of available finishes. The original Strat was available only in a two-tone sunburst and a transparent blond. From its introduction, customers expressed a desire for something different. "The only custom color would have been special order, it would have been done for a customer. There wasn't any stock custom color before the late '50s," explained George Fullerton, ex-Fender production foreman and the "G" in G&L Music Sales.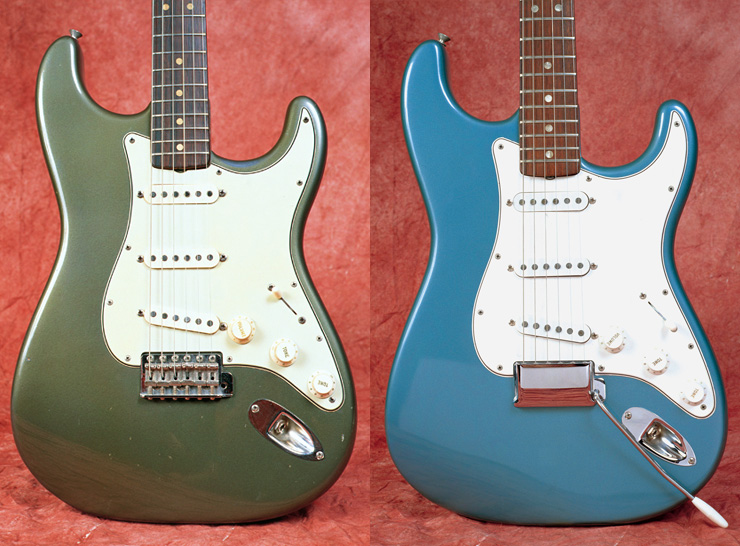 Some early custom-color customers included Howard Reed (of Gene Vincent and the Blue Caps), who played a black Strat, Eldon Shamblin (with Bob Wills and His Texas Playboys) and his gold Strat, and Bill Carson's Cimmaron Red Strat.
For the average Joe, the wait was over in 1958, when the Fender catalog allowed ordering color as an option. "I kept trying to push this color thing and I couldn't get anybody interested," added Fullerton. "I had an idea about a color I thought would be neat, and I went to a paint store and had [it] mixed. I worked with the man in the paint store, we added different things to it until I got the color I wanted. I had this guitar sprayed with it and I thought it turned out really neat. All the people at the sales office laughed at it and said, "Who would want a red guitar?" We did make a few of them and put them out into the field and, boy, they caught on like wildfire. Matter of fact, the people in England liked them so well, that's about the only thing they would order for a long time. Around the factory, they dubbed it 'Fullerton Red' for quite a while, because there wasn't any name for it. When they finally manufactured the color, they called it Fiesta Red, but, if I had known how popular it was going to be, they could have used my name."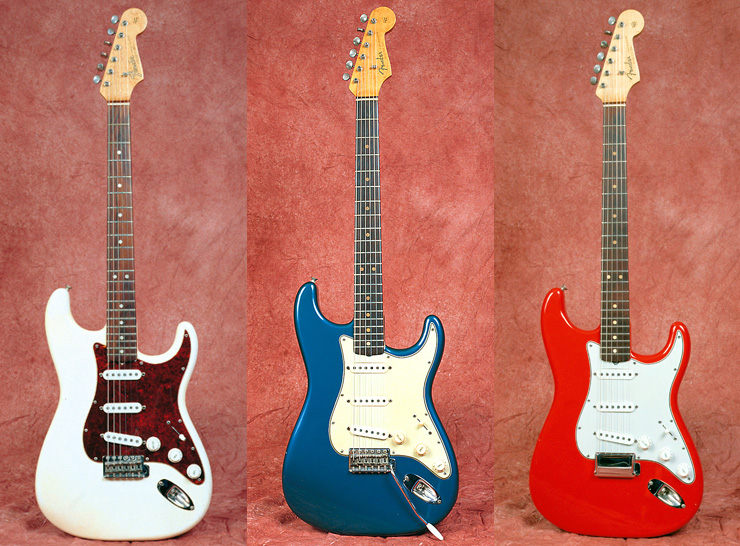 The paint of choice became DuPont Duco automotive paints – the standard in automotive paint, which meant anyone, with a stop at a local auto-body shop, could touch up or even refinish an instrument if necessary.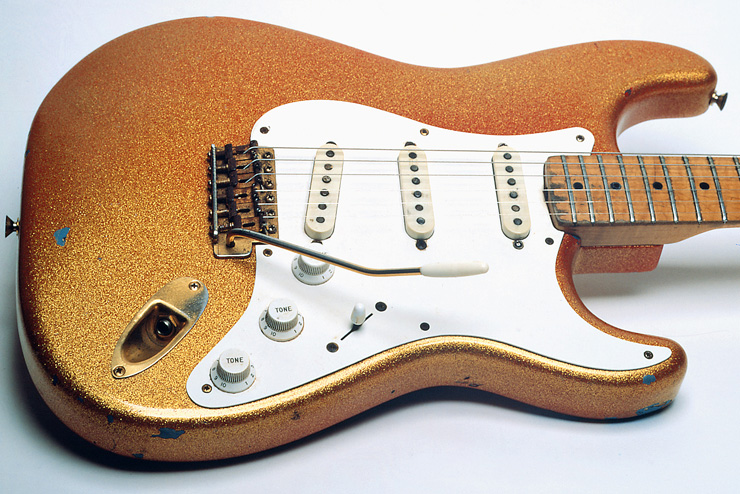 Custom colors were available in the late '50s but they really didn't catch on until the '60s, all listed in Fender catalogs. Some, including Olive Drab Metallic (or Metallic Olive Drab) and Coral Pink, did not appear in catalogs and have spurred debate over the authenticity of certain colors.
So, while Leo Fender apparently adapted the Henry Ford axiom to read "Any color as long as it's sunburst," many would rather have a Strat in Olympic White, Ice Blue Metallic, Candy Apple Red, or Inca Silver. – Robert W. Watkins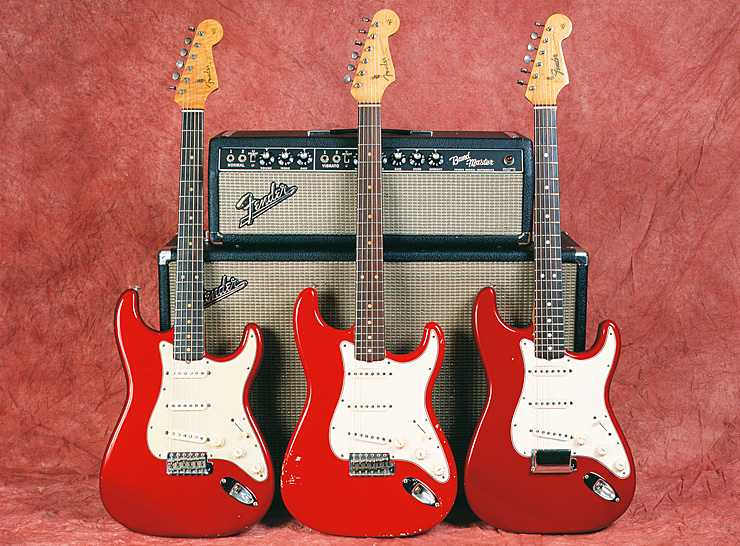 ---
You can receive more great articles like this in our twice-monthly e-mail newsletter, Vintage Guitar Overdrive, FREE from your friends at Vintage Guitar magazine. VG Overdrive also keeps you up-to-date on VG's exclusive product giveaways! CLICK HERE to receive the FREE Vintage Guitar Overdrive.
---
This article originally appeared in VG Classics No. 1. All copyrights are by the author and Vintage Guitar magazine. Unauthorized replication or use is strictly prohibited.
---