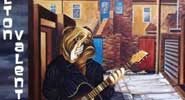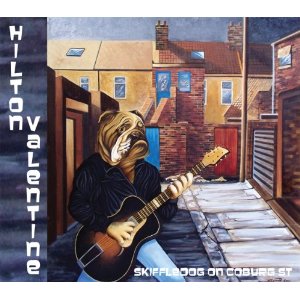 For players in their late 50s and early 60s, the Animals' #1 "House Of The Rising Sun" is often cited as a benchmark, with guitarist Hilton Valentine's arpeggiated intro as indelibly stamped as Alan Price's organ solo. It's not flashy or difficult; in fact, that's the beauty of it – it's an easy way to learn five chords and hear every note distinctly. But something about Valentine's timing and the tone he got out of his Gretsch Tennessean (through a Selmer Selector-Tone amp) was nigh impossible to replicate exactly.
Valentine, 68, was the youngest Animal – just three months behind the youngest Beatle, George Harrison. In the mid/late '50s, the music he and his adolescent contemporaries played before the British Invasion conquered the rock and roll charts was skiffle – a mixture of revved-up American folk, blues, jugband, Dixieland, and early rock and roll spearheaded by the late Lonnie Donegan.
Part of skiffle's attraction was that you didn't need expensive instruments. The only requirements were a washboard, a tea-chest bass, preferably a guitar or banjo, comb and paper (you name it), and plenty of enthusiasm. Valentine's throwback to his youth has, as he jokes, "progressed" and uses an electric bass (David Hurd), along with Patrick Quinn on snare and spoons and Valentine's wife Germaine on washboard and other percussion. The 15-song program was co-produced by Valentine and Jeff Walls (of Guadalcanal Diary, Hillbilly Frankenstein, and currently the Woggles), who adds second guitar on four tracks.
The repertoire ranges from Gene Vincent's "Race With The Devil" to the folk standard "Midnight Special," and double-stops abound in Valentine's energetic solos.
Note: Lyrics lean more towards funny than dirty, but some are on the risqué side.
---
This article originally appeared in VG's Jan. '12 issue. All copyrights are by the author and Vintage Guitar magazine. Unauthorized replication or use is strictly prohibited.
---