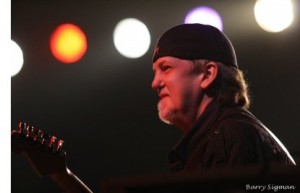 Stuart Swanlund, longtime guitarist for The Marshall Tucker Band, died in his home August 4. He was 54 and passed away from natural causes.
Swanlund was born in Puerto Rico and grew up in Spartanburg, South Carolina. He joined The Marshall Tucker Band in 1985, and when the band wasn't on tour, he performed with the Chicago-based Tone Generators.
He is survived by a son, three grandchildren, and a sister.