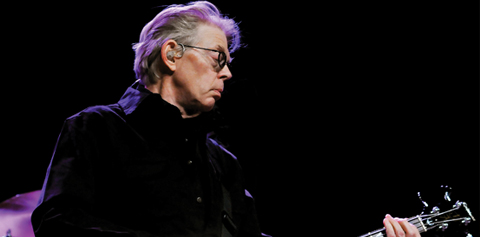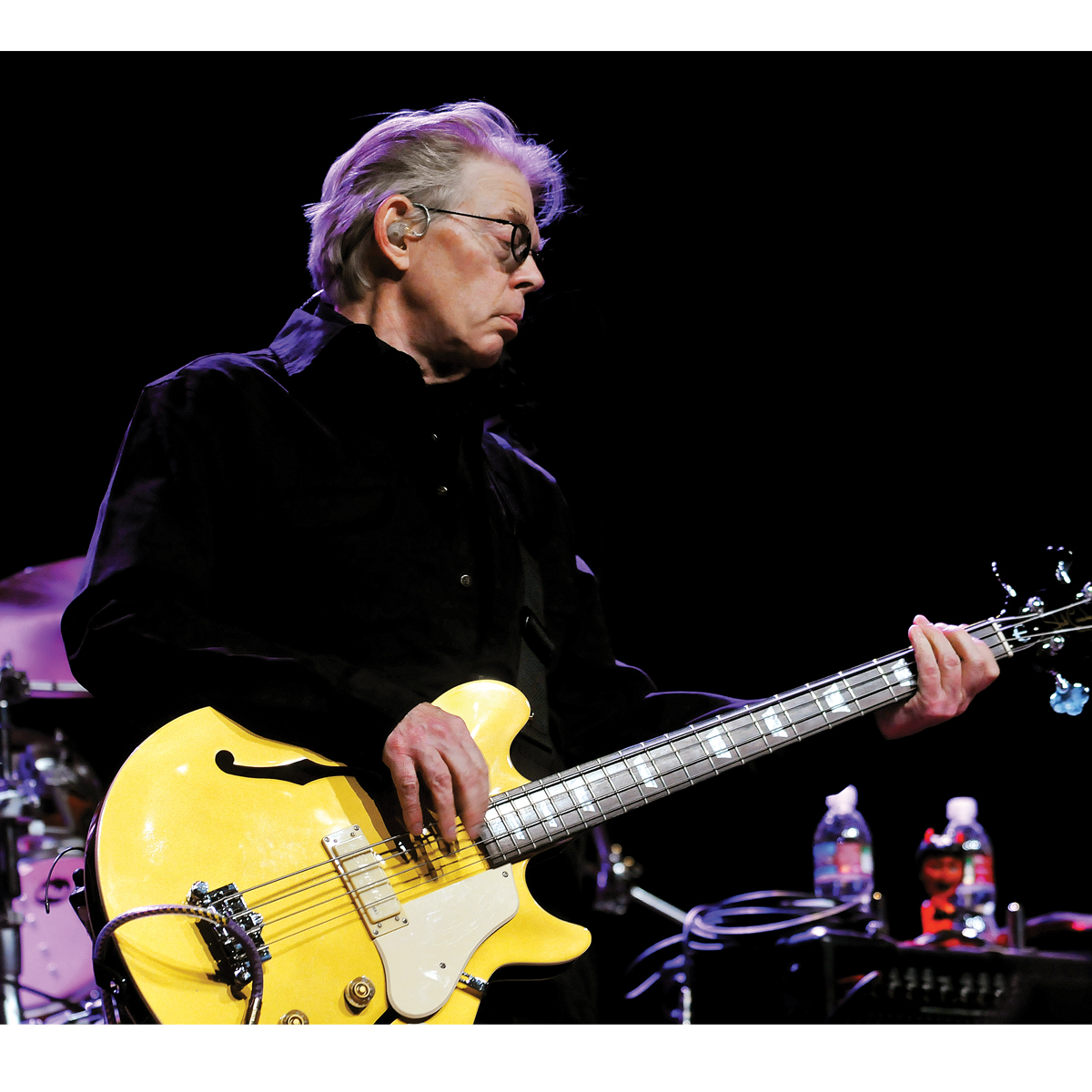 Jazz bass great Anthony Jackson once told Bass Player magazine he was drawn to Jack Casady's "big, rich, metallic sound with a full bottom and a curious, guitaristic way of playing." When Jackson saw Casady perform live, he was "struck by his dignity and serious mien."
For about 45 years, Casady has been regarded as one of rock's greatest bassists, certainly one of its most original – first in Jefferson Airplane, then Hot Tuna, both bands teaming him with Jorma Kaukonen, who played in D.C. bar bands with Casady all the way back to 1958.
Here, we get a glimpse of Casady's musical philosophy and a rundown of his gear, including the Epiphone bass that bears his name – an improvement over Gibson's Les Paul Recording Bass from 1972. A perfect place to hear it is on Hot Tuna's latest CD, Steady As She Goes (Red House).
Was bass your first instrument?
Guitar was my first instrument, starting at age 12. When I turned 16, I got an opportunity to fill in with a pal, Danny Gatton, in Washington, D.C. We traded around all the D.C. bands. We're talking five sets a night, tuxedos, and the bar circuit in D.C. in the late '50s.
Danny had a couple-week gig, and his bass player got sick. He said, "Can you fill in?" I said, "I don't know really know too much about it." He said, "Hey, it's only got four strings; what do you need to know?" So I sat in for that gig, and I really learned to love the bass. I borrowed the other gentleman's Precision Bass, but the neck was pretty big for my hands. Fender had just come out with the 1960 Jazz Bass, with the concentric pots, so I bought one of those.
Who were your main influences?
I was talking to a musician from back then, and he said, "Jack, you always played the bass differently." I love classical music, orchestral music, and jazz, but I didn't go out to play in the style of jazz. By '65, the music scene in Washington didn't really allow you to present any of your own material. So I was absorbing a lot of kinds of music – in the folk scene and in country blues. Luckily enough, I wasn't pigeonholed into hearing everything from the bass player's ear.
When I got to California and joined the Jefferson Airplane, the people in the band all came from drastically different musical backgrounds and influences. It was the perfect time to start writing my own stuff, implementing things I was hearing in my head about how to use the bass range on any given song.
One of my favorite bassists is Leroy Hodges, on all the O.V. Wright and Al Green stuff. You listen to the way he swings on the bass with really intricate playing, but it never breaks the swing. That's different than the groove. Swing is something a lot of bass players don't have. There's that easy-going, half-time swing, no matter how frenetic the music may be – like being on a see-saw and giving balance to the track. Leroy Hodges is so subtle, and there's a certain swing that nobody else has. When I approach a track, I'm always trying to get that balance between the melody and the groove and the swing – and the tone is extremely important to me.
What's your current setup?
An Alessandro Basset Hound amp – a 30-watt, all-tube, handcrafted amplifier by George Alessandro – through a cabinet I designed with Dave Boonshoff, of Aguilar, with two 8s and a 5 in it. I can get that fullness for an electric sound or, if I pull it back a bit, get this big, open, almost stand-up, acoustic sound.
All the tracks on the album were done with my Jack Casady Epiphone semi-hollowbody bass with low-impedance pickups. But I used a '53 Fender on "Goodbye To The Blues." It has a very thick neck, and I wanted to play minimal bass in the kind of style that harkened to the club work I did in Washington, D.C. – rhythm and blues and a lot of Ray Charles. Not so much syncopated funk stuff, just basic bass playing.
I have a lot of instruments, but only a couple I play. I've got a big balalaika that I had Rick Turner convert from three to four strings, and it just sounds enormous. And although I have the '53 Fender, that's not my thing. A semi-hollowbody bass is my thing. That sweet tone is what I'm after – that open tone that's articulate, that you can reach down inside the note and hear all the harmonics. I went back to trying to get some of the stand-up bass sound out of an f-hole bass, while still getting the articulation and the power you get out of a solidbody. So the Epiphone Jack Casady model is a full 34" scale, and I wanted one really good, absolute top-quality, low-impedance pickup, placed at the sweet spot of the length of the strings, so all the harmonics line up.
Unlike rock bands where the bass player might get to step up once in a night and solo – and a lot of that becomes an exercise in chops – there's never been that big of a division when you and Jorma are trading solos.
I don't look at it as a bass solo as much as a melody moved over to the bass range. And the support I get from Jorma as a fingerpicking acoustic guitarist – which is my favorite format for doing that sort of thing – allows me to use multiple dynamics within the musical content of the song that I'm playing. You have to pay attention to what's going on around you in order to figure out how you're going to manipulate it, and at the same time, part of your brain wants to listen to what you've done to say where you're going to go. It's all connected – because after you've done it, there will be a beginning, a middle, and an end. It's not about finally stepping up to the edge of the stage, and your feet are clawing on the precipice, and you're jutting your jaw out there and straining away. That's often not very musical. So I really hate the term "bass solo." It deserves all the jokes it gets. To me, it's just like a shift to a different part of the orchestra, that's all.
---
This article originally appeared in VG September 2011 issue. All copyrights are by the author and Vintage Guitar magazine. Unauthorized replication or use is strictly prohibited.
---