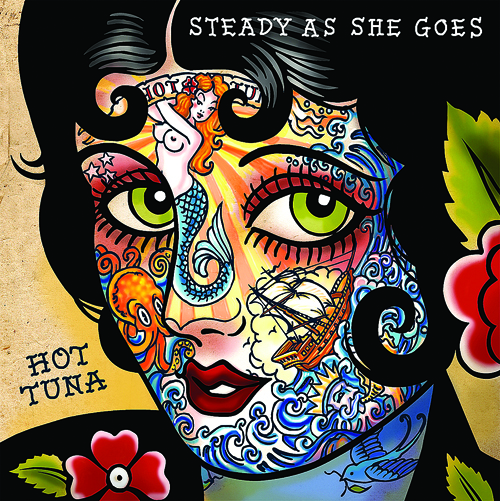 Guitarist Jorma Kaukonen and bassist Jack Casady have been playing music together for 53 years – 40 of them as Hot Tuna. What started as an acoustic splinter group from their gig with Jefferson Airplane morphed into both acoustic and electric variations and myriad combinations.Released on the heels of Tuna's successful "blues tour" with Charlie Musselwhite, Jim Lauderdale, and G.E. Smith, Tuna's first studio album in 20 years, Steady As She Goes (Red House), is an artistic triumph – its six originals alongside material associated with Kaukonen's longtime muse, Rev. Gary Davis, proving Hot Tuna is stronger than ever.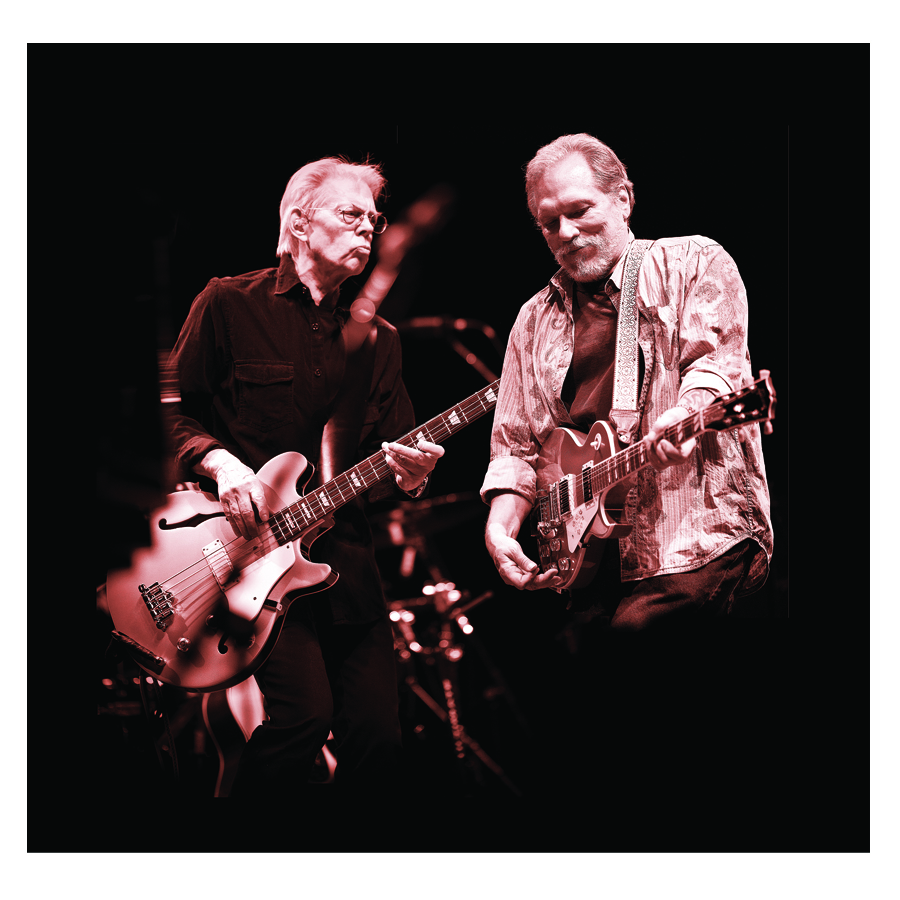 Why is this Hot Tuna's first studio album in 20 years?
It's a valid question, and it presupposes that we try to order our lives in a predictable way. I guess we just weren't ready yet. But I did two CDs with Red House and said, "What about a Hot Tuna project?" They jumped at it. I got to use Larry Campbell again as a producer and as a co-player and co-writer, and we got to do it at Levon Helm's place. So in a way, it was a perfect storm of creativity.
There are a lot of talented people in this business, but to say Larry is a multi-instrumentalist doesn't begin to tell you what this man brings to the table. Yes, he plays each instrument as if it were his only instrument, but as a producer, he puts himself into your band, and I don't think it's something he has to make himself do. In the studio, his musical sensibilities are so unbelievable, you just trust him.
What was your electric setup on the CD?
I have a Gibson LP-295 I used on the electric stuff where I was fingerpicking, I used a Gibson Chet Atkins SST I've had a long time. I have a '67 Fender Deluxe – which is not vintage to me, because I bought it new; it's just old. I also used a Louis Electric 2×12, which is what I use onstage. On "Angel Of Darkness" I used a '50s Bogan PA amp that's been made into a guitar amp, and on "Children Of Zion" I used my SST through a '30s Oahu steel-guitar amp.
Recently, Gibson used an Airplane song, "Volunteers," for its new Firebird X, so I thought, "I've got to have one of those." Well, they're real expensive, and I'm not interested in a modeling guitar. But Gibson gave me a new Les Paul Standard, and I love it so much I would have paid for it.
Which acoustics did you use on the CD?
I used the Jorma M-30 that Martin makes. But since this is Vintage Guitar, I have to add that I still have my '59 Gibson J-50 I bought new for a hundred bucks at Pop's Music Store in Dayton, Ohio – which sort of defined my guitar playing life for so many years. I don't have any of the old electric guitars – they're long gone – but I've got that J-50. It's sort of fragile in its old age, but it's still a great-sounding guitar.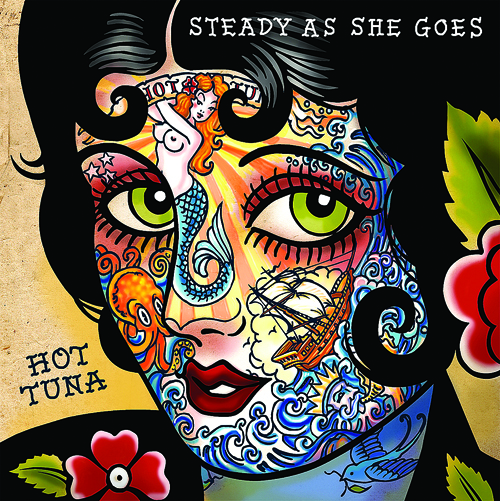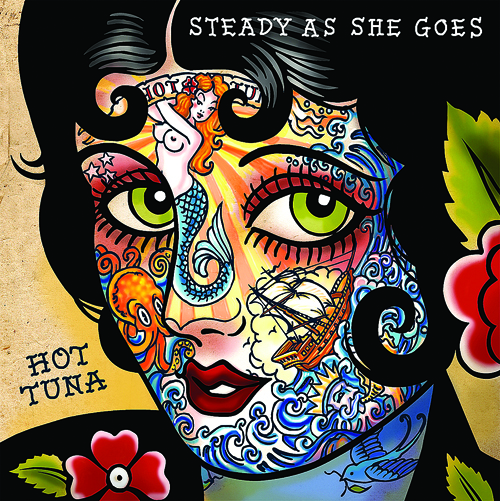 What do you think constitutes a "psychedelic" guitar player?
When I came into playing with the Airplane, I'd played in a band with Jack in high school and stuff, but I thought of my guitar as an amplified guitar, not an electric guitar. We didn't use any of the tricks we've all come to take for granted. So it was kind of like on-the-job learning. I'd really never played with a band and came in knowing almost nothing. Then we just sort of listened to what was going on and kind of followed the music. I can't say that I "architected" anything, but I think if you're given a great song to play with, and everybody else is playing the song, you're totally free to go a lot of different places. For a guy like me, whose style is uncluttered by knowing Albert King or B.B. King licks or any of that stuff, I honestly just played what I felt and got lucky. If you listen to the solos on "Somebody To Love" and "White Rabbit," I mean, I'd never played in F# before in my life! Surrealistic Pillow was recorded on four-track, no noise reduction. So you couldn't keep doing overdubs because the tape sound would degrade.
When I got into electric guitar, Mike Bloomfield was a gatekeeper for me in the beginning. I'd never seen anybody play the guitar like that. He sort of showed me how to do stuff and demystified that overdriven sound. And there was an Ike & Tina Turner song called "If You Can Hully Gully (I Can Hully Gully Too)," with a guitar solo that's insane. Then there was Eric Clapton – the John Mayall stuff and the Cream stuff. He opened so many doors, too. When I got to know him a little, I thought it was funny that the Cream stuff wasn't his favorite music. I thought they were brilliant. I had never heard an electric band so righteously take these acoustic blues things and turn them into electric stuff without being stupid or silly – just taking them to that level. In my opinion, nobody else has done it as well. I'd heard all the originals of those songs, and they captured the essence of what they needed to capture and turned it into their thing.
What's it like playing with Jack Casady?
Jack is my oldest buddy, obviously. We've been playing together since '58. We've always respected each other as artists and as men, and we read each other really well. He just listens to what's going on and knows what is needed. When I do solo stuff, I have a collection of building blocks, and I move around this way and that way. It's kind of like a Rubik's cube until you get what you want. But Jack's solos every night are so different. It's like, "Where is this stuff coming from?" It's a really deep well.
Anybody playing in a band will appreciate this: Jack Casady and Jorma Kaukonen and Hot Tuna have never had a band meeting. I think that has a lot to do with why we're still buddies. We just listen to each other.
---
This article originally appeared in VG August 2011 issue. All copyrights are by the author and Vintage Guitar magazine. Unauthorized replication or use is strictly prohibited.
---