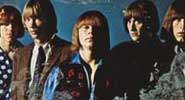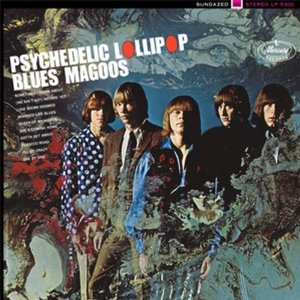 Following British Invasion bands like the Yardbirds and Rolling Stones, but mostly fizzling before 1967's Summer Of Love, bands that straddled the transition from garage rock to psychedelia don't get much respect. These one-hit wonders weren't even invited to the party at Monterey Pop.
Though they were no threat to Jeff Beck, Keith Richards, and others they aped, there were some decent guitarists in these bands with goofy names like the Electric Prunes, Syndicate Of Sound, and the 13th Floor Elevators. There was the Count Five's John Michalski, Mark Loomis of the Chocolate Watch Band, and the Leaves' Bob Arlin. Bronx's Blues Magoos had Mike Esposito, who cowrote and provided the ascending riff of triplets and bends on "(We Ain't Got) Nothin' Yet," which climbed to #5 at the end of 1966. His solo in the song, following a repeat of the ascending riff, is a mere 13 seconds, but it's a brilliant barrage. Actually, "solos" (plural) is more accurate, since he's double-tracked throughout the break – a la Drake Levin's dual-solo a year prior on Paul Revere & The Raiders' "Just Like Me."
Elsewhere on Lollipop, the Magoos' '66 debut, Esposito's aggressive assault helps transform the Nashville Teens' arrangement of John Loudermilk's "Tobacco Road" into a Yardbirds-style rave-up. On blues pianist Big Maceo's eight-bar "Worried Life Blues," his rudimentary blues playing is on a par with rockers like the Animals' Hilton Valentine. But the brief, emasculated bursts he manages to squeeze into James Brown's "I'll Go Crazy" are almost comical.
Though it didn't yield any hit singles, the band's follow-up, Comic Book, is both more confident and self-indulgent. The originals are strong, Esposito is more animated, and the de rigueur cover of Them's "Gloria" surpasses most of their contemporaries, including the Shadows Of Knight's hit.
This article originally appeared in VG's June '11 issue. All copyrights are by the author and Vintage Guitar magazine. Unauthorized replication or use is strictly prohibited.