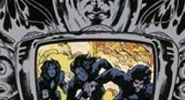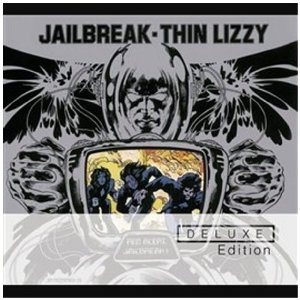 These two Thin Lizzy albums were originally released in 1976 and set the stage for the band's astonishing run of hardrock masterpieces through the rest of the decade. Jailbreak contained Lizzy's mega-hit "The Boys are Back in Town," but sadly, the LP was so poorly mixed that guitarist Scott Gorham once told me it "…sounded like it was recorded in a shoebox." Despite the lame original mixes, Jailbreak became a classic, owing to Phil Lynott's impassioned songwriting and the twinguitar attack of Gorham and Brian Robertson. Fortunately, these reissues – co-produced by Gorham and Def Leppard singer (and longtime Lizzy fan) Joe Elliot – begin to redress history by cleaning up the original masters, adding bonus tracks, and remixing a number of cuts to restore Lynott's long-lost bass tracks. If you're a Lizzy follower, this is big news.
For sheer macho-guitar glory, cue up "Warrior," "Emerald" and the explosive "Cowboy Song" to hear Lizzy's guitarists in action – the L.A.-born Gorham making a name for himself as a supremely soulful player, while the Glasgowbred Robertson was the speedy wah specialist. And together, their harmonies on "The Boys Are Back in Town" and other tracks are wonders of melody and style. Bonus material on the reissue includes an early version of "Cowboy Song" called "Derby Blues," the unreleased "Blues Boy," and alternate studio takes recorded for the BBC in '76 – a fairly common practice back then. As for the remixes, it's great to hear vivid, fully fleshed out versions of several of these electrifying anthems.
Released a mere seven months later, in October, Johnny the Fox is not as well-known as Jailbreak, but is arguably the more consistent album. The disc kicks off with two absolutely brutish rockers, "Johnny" and "Rocky," both sporting tandem harmonies and right-hook wah solos from Robertson. Johnny the Fox also features two of Thin Lizzy's heaviest tracks, "Massacre" (with Gorham on lead) and "Don't Believe a Word," a two-minute stomper featuring Robertson in blazing form. Hard rock from the middle '70s was rarely better.
One irony about Johnny the Fox is what might be termed the "Lynott paradox" – the contradictory image of an Irish hard rocker who simultaneously wrote heart-tugging ballads and soulful pop tunes. True to form, this rockin' record is balanced with softer gems like "Borderline," "Sweet Marie," and "Fool's Gold," the latter two featuring melodic, picture-perfect leads from Gorham, who displays his wide, Claptoninspired wrist vibrato. Such was the strange genius of Thin Lizzy.
With a new lineup currently on the road (led by Scott Gorham and featuring Def Leppard's Vivian Campbell on second guitar), it seems the perfect time to jump on the Lizzy bandwagon. And hats off to Universal Music for giving Jailbreak and Johnny the Fox their due on CD, both with much-improved sonics and cool unreleased stuff. Their cumulative arrival confirms the catchphrase that was scrawled on countless denim jackets and schoolbook covers 35 years ago – Lizzy rules!
This article originally appeared in VG's June '11 issue. All copyrights are by the author and Vintage Guitar magazine. Unauthorized replication or use is strictly prohibited.