Team Josie Sponsorship
$400.00
Your company logo and info will
reach thousands

of VG fans and friends when you sponsor Team Josie!

The purchase of "Team Josie Sponsorship" places your company logo and info on these promotions:
An entire year on http://www.vintageguitar.com/team-josie/
Full-page color ads in the next two issues of Vintage Guitar (June and July 2018 covers)
8 or more emails to over 26,000 VG email subscribers
Your company name will be tagged on multiple posts to VG's Facebook and Instagram
Remember your sponsorship donation helps the American Cancer Society fund groundbreaking cancer research, crucial patient care services, and prevention and early detection programs. When you donate, you help save lives.
*Purchasing sponsorship does NOT enter you in the raffle. Raffle tickets can be purchased at https://store.vintageguitar.com/support-team-josie.html. Donate at http://josieshope.org/donate or learn more about Josie at http://JosiesHope.org For help contact James at (800) 844-1197
---
Help Vintage Guitar and American Cancer Society Fight Cancer!
"Each year Vintage Guitar sponsors Team Josie in the American Cancer Society's Relay for Life. Josie, the daughter of VG Online Consultant Joe Greenwood and my grandniece, lost her battle with leukemia in '07 at age of 3. Understandably, this is an important charity event for us and, to date, it has raised more than $116,000, all of which has gone to the charity.
"The money is generated via a raffle for instruments built and donated by our generous friends, and every penny we raise goes to the charity.
"Please join us."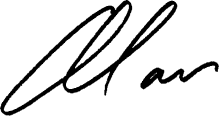 Alan Greenwood
Founder/Publisher
Vintage Guitar