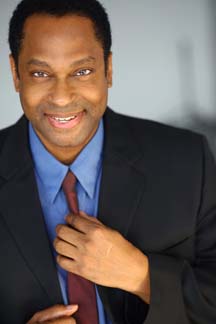 Growing up in the asphalt jungles of Chicago, Oscar Jordan became a conservatory trained actor, guitarist, music journalist, and a contributing writer to Vintage Guitar since 2001. In addition to having written for Mojo, Music Connection, and Premier Guitar, he's a novelist and screenwriter who has performed in a plethora of plays, films, TV shows, commercials, and has two critically acclaimed albums to his credit. He's the former co-director of LA's Black Rock Coalition, the guiding light behind his band Oscar Jordan & The Mighty Sons Of Hercules, and the host of the radio program: Oscar's Guitar Shop. As a music educator he teaches everything from Chicago blues, '70s funk, and '80s metal guitar.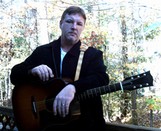 Will Kelly is an avid lover of low budget gear. He prowls Pawn Shops and Thrift Stores around North Carolina looking for fixer uppers anddeals. Since repairing his girlfriend's guitar amplifier way back in the fifth grade, Will has been modifying, repairing, upgrading and experimenting on low dollarequipmentever since. Will now lives with his wife Ellen and their two cats, and operates the Hard Knocks Guitar Shop.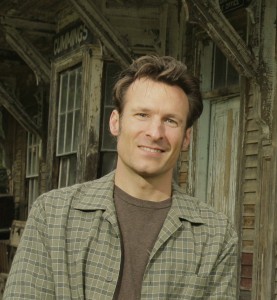 Dave Hunter has worked as a musician and writer in both the USA and the UK. His books include Star Guitars, The Guitar Amp Handbook, Guitar Effects Pedals, Amped, The Fender Telecaster, The Home Recording Handbook, and several others. In addition to his work with Vintage Guitar magazine, Dave is a former editor of The Guitar (UK), and has contributed to Guitarist (UK), Fretboard Journal, and Guitar Player. He currently lives in Portsmouth, NH, with his wife and two children, and fronts the bands Giant Size and The Molenes.
Richard Bruné began making guitars in 1966 and is a former professional flamenco guitarist. He has written extensively for the Guild of American Luthiers for over 20 years, and has lectured at many festivals and museums, including the Metropolitan Museum of Art in New York City. His work has been displayed by many museums, including the Smithsonian Institute of Washington, D.C., and his clients include such diverse artists as Andrés Segovia, The Romeros, and Earl Klugh. For many years he has been a collector and dealer of fine-quality gut and nylon-strung guitars. He is currently at work on a book about classical guitarmakers. You can write to him at 800 Greenwood Street, Evanston, IL 60201.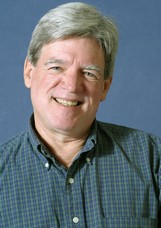 Walter Carter is the former historian for Gibson Guitar and the author of books on Gibson, Epiphone, Martin and Ovation, plus three books co-authored with George Gruhn. He plays mandola in the Nashville Mandolin Ensemble.
Zac Childs was born in Kingsville, Texas, a place inhabited by jack rabbits, cactus, and bajo sexto players. He escaped the heat and humidity of South Texas for the tornadoes, floods, and humidity of Nashville. He is a 1996 graduate of Belmont University, studied at the Sorbonne in Paris, and makes killer cinnamon toast. As a guitarist, Zac has played with the likes of Vince Gill, Alison Krauss, Brad Paisley, Buck Owens, Chris Hillman, and Freddy Fender. As a guitar tech, he has worked with Paisley, Terri Clark, and "American Idol" winner Carrie Underwood. Since 2004, he has been a contributing columnist and feature writer for Vintage Guitar. He lives in Brentwood, Tennessee, with his lovely wife and two children.
Seymour Duncan grew up in southern New Jersey in the early to mid '60s listening to guitarists and groups like Duane Eddy, The Ventures, The Fireballs, Santo & Johnny, Roy Buchanan, James Burton, Lonnie Mack, Jeff Beck, Eric Clapton, and Jimi Hendrix. From the time he was 13, he was always working on guitars, and wound his first pickups at age 16, using a modified record player as his first coil machine. In 1972 he moved to London and began working at the Fender Soundhouse, doing guitar repairs and modifications. There, he built Jeff Beck's "Tele-Gib" guitar, used on Blow By Blow. Seymour returned to the States and in 1976 moved to Santa Barbara, California where he began working for Jensen Music and doing guitar repairs and modifications, doing custom rewinds and fabricating various vintage pickups. There he started searching out various vendors and suppliers for materials that would allow him to hand-fabricate each pickup. His company has built and fabricated just about every type of pickup manufactured. They make many single-coil and humbucking pickups. He has contributed articles and photographs to many publications. Seymour enjoys making custom guitar parts using engraving machines, marking machines, stencil machines, hot stamping and enjoys restoring old machinery. He collects guitars, guitar books, photo books, Navy patches, number stamps, and baseball cards, and enjoys 4 wheeling and ham radio. SeymourwD@aol.com
Michael Dregni was born in the U.S., grew up in Europe, married a cowgirl from Montana, and has two children. His chief fascination is with the music of Django Reinhardt and the other French Gypsy guitarists such as Baro, Sarane, Matelo, and Challain Ferret, Tchan-Tchou Vidal, Patotte Bousquet, etc. Michael plays and collects French jazz guitars made by luthiers such as Busato, Favino, DiMauro, Patenotte, etc. He also has a small collection of National resonator guitars and early Fender electrics. michael.dregni@gmail.com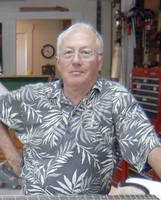 Dan Erlewine has been repairing guitars for over 40 years. He is the author of three books and dozens of magazine articles, and has produced instructional videotapes and DVDs on the subject of guitar repair. Since 1986, Erlewine has lived and worked in Athens, Ohio, as part of the R&D team for Stewart-MacDonald's Guitar Shop Supply. He continues to repair guitars in his home shop. dan@stewmac.com
Phil Feser has been playing guitar since the age of 11 and has worked in music-store sales since he could legally draw a paycheck. He has also been a live-sound engineer for 26 years and has been installing sound and lighting systems for the past 15 years. Born and raised in VG's home town of Bismarck, North Dakota, he opened his combo music store, Stringbean Music, in 2003. His hobbies include woodworking, guitar repair, and electronics.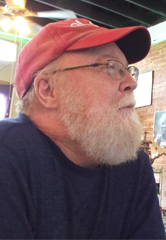 Dan Forte grew up in Northern California, listening to his father's Chet Atkins and Barney Kessel albums, along with his older brothers' 45s of Elvis, Chuck Berry, and Buddy Holly. He took up guitar at age 12, inspired by Duane Eddy, with whom he performed in 2010. By the time he graduated from Stanford University, he was already freelancing for Guitar Player magazine and joined its editorial staff in 1976. In 1983, he toured with the original Ventures, subbing for Don Wilson on rhythm guitar. An ASCAP/Deems Taylor Award winner for excellence in music journalism, Dan has interviewed such legends as Frank Zappa, Eric Clapton, Buck Owens, Jimmy Reed, George Harrison, James Jamerson, George Benson, and Carlos Santana for Rolling Stone, Musician, Guitar Player, Vintage Guitar, and numerous other publications. He has annotated albums by Clapton, Eddy, Albert King, Tony Rice, Stevie Ray Vaughan, Tommy Tedesco, Albert Collins, and others.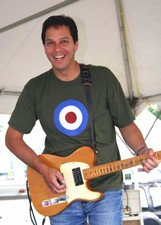 Tom Guerra leads East Coast rockers Mambo Sons and has been writing and playing blues, rock and roll, and R&B guitar for more than 25 years. He has recorded or played with Rick Derringer, The Dirty Bones Band, Max Weinberg, Charles Calmese, Jaimoe, Guitar Shorty, Adolph Jacobs, and The Delrays. Tom is an avid collector of vintage electric guitars and amps. You can learn more at http://www.tomguerra.com. tom.guerra@yahoo.com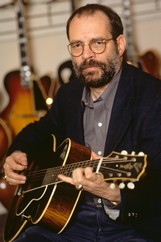 George Gruhn has been part of the Nashville music scene for more than 30 years. He moved to Nashville in 1969 after getting his Bachelor's Degree from the University of Chicago and doing graduate work at Duke University and the University of Tennessee in Knoxville. In 1970 he established Gruhn Guitars, Inc., now one of the largest dealers of vintage and used instruments in the world. He has been a featured columnist for Pickin', Frets, Bluegrass Unlimited, Vintage Gallery, and Guitar Player. He and co-author Walter Carter wrote Gruhn's Guide to Vintage Guitars, Acoustic Guitars and Other Fretted Instruments, A Photographic History, and Electric Guitars and Basses, a Photographic History, all published by Miller Freeman. gruhn@gruhn.com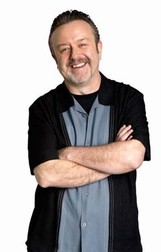 John Heidt lives in suburban Minneapolis with his wife, Lori, son, Dylan, and their two dogs. He is an afternoon news anchor on AM-1500(KSTP-AM www.am1500.com), and spends most of his free time listening to CDs, watching review videos, and playing one of what his wife calls "too many guitars." jheidt10@msn.com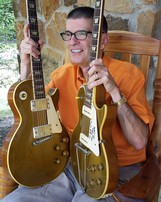 Gil Hembree began collecting guitars in 1966 while working at Kitt's Music in Washington, DC. Familiarity with the professional musicians playing onGeorgetown's M-Street allowed him to dabble in early buy-sell, but his academic interest in finance led to a corporate job in Michigan. In 1993, he started writing for Guitar Digest where he developed the first vintage-guitar price index. Throughout his financial career he played in bands, and searched for original-owner vintage guitars in cities like Flint, Saginaw, Bay City, Port Huron, Pontiac, Battle Creek, and Kalamazoo. In 2000, freshly retired from corporate finance, Hembree was contracted by Vintage Guitar to co-author The Official Vintage Guitar Price Guide. In 2007, the Hal Leonard Corp released his biography of Ted McCarty: Gibson Guitars: Ted McCarty's Golden Era: 1948-1966. After residing in Michigan for 35 years, Hembree and his wife, Jane, relocated to Austin, Texas. gil@vintageguitar.com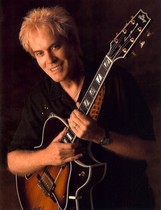 Wolf Marshall is the founder and original editor-in-chief of GuitarOne, and a respected author who has been influential in contemporary music education since the early 1980s. His latest releases include 101 Must-Know Rock Licks, B.B. King: The Definitive Collection, and the lauded Best of Jazz Guitar. Wolf's list of credits can be found at http://www.wolfmarshall.com. wolf@wolfmarshall.com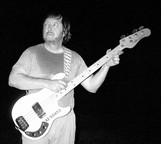 Willie G. Moseley has been writing for VG since 1989. He is also a columnist and News Editor Emeritus for Tallapoosa Publishers LLC, writes freelance articles for numerous print and online publications, and is the author of 12 books. Willie and his family reside in "Hank Williams Territory" (central Alabama). willie@vintageguitar.com
Lisa Sharken is a freelance writer and guitar tech based in New York City. Her talks with superstar players like Eric Clapton, Joe Perry, Slash, Robin Trower, Tony Iommi, Joe Satriani, Steve Vai, and others have graced the pages of VG since 1996. She also contributes to other music-related publications.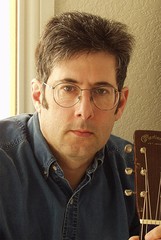 Steven Stone has been a professional writer and photographer since 1981. He attended Boston University's School of Communications, where he majored in Photo-Journalism. After college he pursued a course of post-graduate studies at Image Works in Cambridge, Massachusetts. Steven has been a contributing editor to Stereophile Guide to Home Theater, was a contributing editor to Stereophile, and writer for The Absolute Sound. He's also a monthly acoustic instrument columnist and feature writer for Vintage Guitar. His editorial photography has appeared in Business Week, The New York Times, Newsweek, Boston Magazine, W, and other publications. His personal photography is in the collections of the Library of Congress, Biblioteque National of France, and many private collections. He is also a recording engineer who specializes in symphony orchestras using purist recording techniques. He currently has 24 instruments he caresses regularly, including a 1944 Martin D-18, 1946 Martin D-8, and a 1937 Gibson L-5. sstone8807@aol.com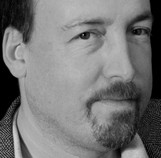 Pete Prown is a noted guitarist and co-author of the books Legends of Rock Guitar, Shred!, and Gear Secrets of the Guitar Legends. You can hear his music at www.guitargarden.net.
Michael Wright is a professional writer, historian, musician, and guitar collector who has been involved with the guitar since he began playing the ukulele in 1952. He has performed and taught a variety of acoustic and electric music, including classical guitar, and spent many years programming and hosting the all-guitar radio show, "Guitaromania" in Milwaukee and Philadelphia. He is ABD in Victorian English literature (with a minor in the History of Science) from the University of Wisconsin, and makes his living as an advertising creative. Michael's interest in guitars is eclectic and tends to focus on subjects generally ignored by other writers and collectors, including obscure brands and aspects of guitar history that have had little authoritative research. His series of histories of "cool guitars" are found in Guitar Stories, Volume 1 (1995) and Guitar Stories, Volume 2 (2000), both published by Vintage Guitar Books. He is the author of the histories contained in the authoritative The Official Vintage Guitar Price Guide, and is a member of the Guitar Foundation of America, the Galpin Society, and the Philadelphia Classical Guitar Society. He also served as a consultant to Boston's Museum of Fine Arts guitar design exhibit, "Dangerous Curves," which included numerous instruments from Michael's collection.
Rich Kienzle has been a music journalist, historian and critic since 1975. He spent nearly 25 years as a Contributing Editor and columnist at Country Music Magazine and edited their history publication The Journal. He was a columnist for Request Magazine, a No Depression Magazine Contributing Editor, editorial reviewer for Amazon.com, original Guitar World Contributing Editor and longtime contributor to Guitar Player. His work's also appeared in the Journal of Country Music, the Austin American-Statesman and Fretboard Journal, among others. Kienzle has written two books, Great Guitarists (1985) and Southwest Shuffle: Pioneers of Honky Tonk, Western Swing & Country Jazz (2003) and contributed chapters and essays to other historical and reference works. He's penned liner notes for over 350 US and overseas CD reissues of historical country, pop and jazz material, some of it guitar-related.  He also contributes to "Believe Your Ears," the Pittsburgh Post-Gazette's weekly music podcast and authors their "Get Rhythm" blog.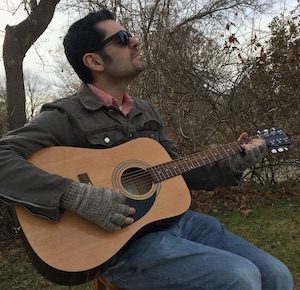 Greg Prato is a journalist and author based in Long Island, New York. In addition to writing for Vintage Guitar, he has contributed to Rolling Stone, Songfacts, and All Music. You also may have read a book or two of his, including such tasty titles as Shredders!: The Oral History Of Speed Guitar (And More), The 100 Greatest Rock Bassists, or Touched by Magic: The Tommy Bolin Story. He has been interviewed on "Eddie Trunk Live," "The Howard Stern Wrap-Up Show," and "The Electric Ballroom with Keith Roth." You can follow him on Twitter [https://twitter.com/gregpratowriter] and see his list of books at [https://www.amazon.com/Greg-Prato/e/B002MJ4CXI/].