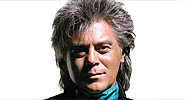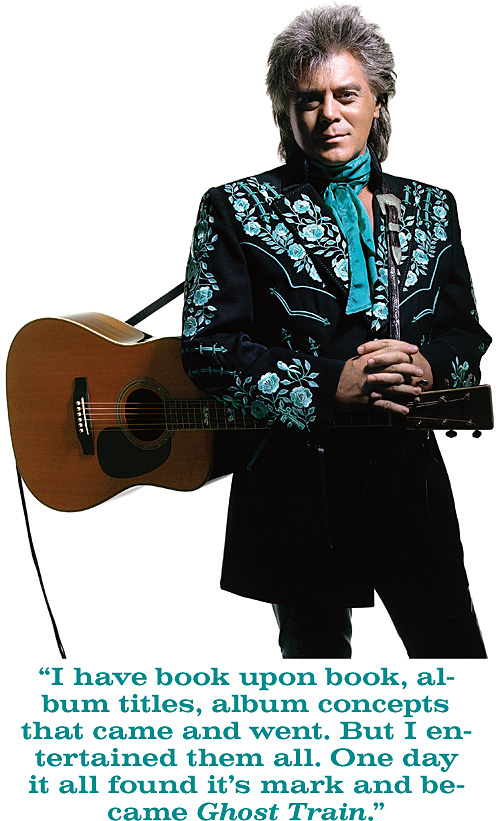 The latest record from Marty Stuart, Ghost Train: The Studio B Sessions, is a tour de force of country music styles that celebrates the past while pushing firmly into the future. And that's what renaissance man Stuart was aiming for…
"Well, traditional country music is what interests me the most," he said. "Sometimes, I miss the weight in my checkbook from lack of airplay, but that's all I miss. I've got enough years behind me to know the only thing that lasts is what you do from your heart. It's kind of become a cultural mission, because for years I've tried to preserve and re-stage the photos and memorabilia. Then one day I woke up and the music was slipping away. I thought we needed to do our part to hang on to it, but write a new chapter. Not a retro thing – a new chapter. I think Ghost Train may have moved it in that direction."
Recorded in RCA's legendary Studio B, in Nashville, where plenty of country hits were recorded, Stuart says it was a different experience. "It's owned and controlled by Belmont University. So we had students on one side of the glass watching us record while learning. Then, friends and neighbors on the other side. So it was kind of strange and wonderful to have all that going on in a time that's usually private. It was alright because it all kind of became a part of the atmosphere."
Keeping Stuart's music fresh, both live and on record, is his band, the Fabulous Superlatives. Guitarist Kenny Vaughan (VG, Dec. '06) is the perfect foil for Stuart. Harry Stinson on drums and Paul Martin on bass are as skilled at the kind of music Stuart is making as any musicians on the planet. "We've been together almost a decade now, which is almost 50 years in Hillbilly time. I've been in bands since I was nine years old and absolutely, this is the band of a lifetime. My legacy band, as I see it. It's the first and only band I've ever had where I save every recording, every photograph, every document, because it's going to be studied when it's all done. It's one of those divinely ordered bands. They're not only master musicians, they're master people."
Fans of Stuart and the band can get a weekly fix by tuning into his RFD-TV show, which is an amazing display of musical talent seldom seen on any kind of television these days. In the space of 30 minutes, he squeezes in performances by the Superlatives, songs by guests who are often royalty in country music, a song from his wife, Connie Smith, and a musical interlude from Leroy Troy. In-between are heavy doses of Stuart's humor and good-natured personality. The show is reminiscent of the program Porter Wagoner served up in the late '60s and early '70s.
The show is just one part of his mission to keep the public exposed to traditional country music, ensuring it sees and hears more than the pop/country that dominates the radio. He also has a program on XM/Sirius radio celebrating the same thing. And he's a fine photographer who has compiled several decades of photos featuring country artists into a book, along with DVDs of the show and some music that can't be purchased in stores.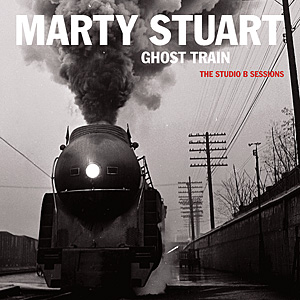 The TV show also was the catalyst for the only change in equipment he's made in many years. "My guitars have pretty much stayed the same, but with amps I've been all over the place. For the show, someone suggested Kenny and I go to a silverface Fender Princeton. I did, and I add a little boost on top, and that's it. We use them on the show, and that's all I used on the record. I've found the true tone of my guitar in that Princeton. It's the way to go for what I'm up to. It rings like a bell and in the control room, it's tight and bigger than the world. I'll use it on gigs, too, unless the room is too big. Then I'll go back to a couple of Fender Twins."
Stuart is an amazing guitarist and mandolinist, playing with an ease that reflects his years at his craft. He doesn't practice much, but says for inspiration he still goes back to the guys he's always appreciated. "Luther Perkins still makes me smile. Ralph Mooney always makes me go away shaking my head wondering how he was doing what he was doing. I love the quirkiness of Roy Nichols. And I love the Mississippi man, Muddy Waters. He can do more damage with one note than most guys can do with an entire fretboard. I do love to watch young guys come along, but the old masters are still the ones."
As for the future, Stuart says it happens as it happens, like Ghost Train, which actually took about six years to put together. "It all starts with a song, and this one began with "Hangman," the song I wrote with John (Cash). I thought 'This could be the start of something deep, but it's gonna take time.' I started living and writing songs, re-writing them, and one day there were that many that held together. I have book upon book, album titles, album concepts that came and went. But I entertained them all. One day it all found its mark and became Ghost Train."
His current situation nicely suits a man involved in so much. "I've always thought Andy Warhol had the right idea where he had the whole factory going. At the beginning of the decade, I turned my office into the fun factory. It starts with the band and the music, and it has been amazing. Photographs, books, movie scores, saving buildings… it's the most wonderful thing to be able to say the sky's the limit. I move with my heart but it all works under one roof now, and that's a wonderful thing."
---
This article originally appeared in VG January 2011 issue. All copyrights are by the author and Vintage Guitar magazine. Unauthorized replication or use is strictly prohibited.
---