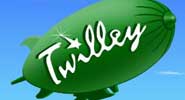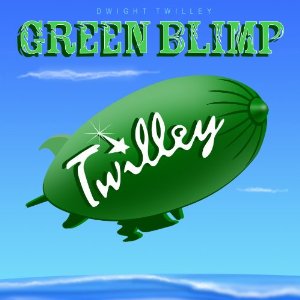 Dwight Twilley writes perfect power pop songs with hints of the Beatles and other '60s rock bands. He also has a knack for writing lyrical hooks – try to sing his '70s hit "I'm On Fire" then get it out of your head…
Here, he casts more hooks on songs like the hard-driving power-chord rocker "Get Up," with its slinky solo from guitarist Bill Pitcock, IV, that – like many on this disc – are short and to the point. The creepy lyric of "Doctor" refuses to leave one's consciousness thanks to its pounding backbeat, simple but effective lead guitar, and ever-present hook. "You Were Always There" is power pop heaven, with jangling guitars, great changes, and a sound that enhances the simplicity of the lyric. "Stop" is a great garage-rock chestnut with stomping guitars and a punchy double-stop-based lead.
This is darn near a perfect album, save for the title cut, which whether in homage to "Yellow Submarine" or not contains so many elements of the original it comes off as way too cloying; though it's guitar would make Harrison proud, there's also background jabbering and weird strings (like the original). And, yes, it does have a great hook, but even that can't get you past the feeling a little too much thought went into it.
Still, as a whole, this record is more proof of Twilley's pop/rock genius.
This article originally appeared in VG's Feb. '11 issue. All copyrights are by the author and Vintage Guitar magazine. Unauthorized replication or use is strictly prohibited.