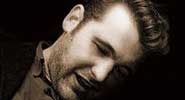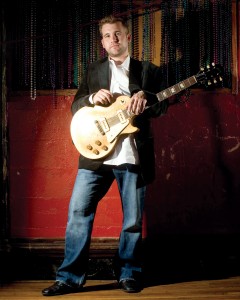 Before he died from an accidental overdose in 2008, Sean Costello and his trademark Gibson Les Paul goldtop made some fine records that showed a young bluesman growing in leaps and bounds. This new release, recorded in 2005 and never released, displays a young musician looking to expand his horizons and having plenty of success doing it.
All of Costello's records proved an affinity for soul music. And that feel is strong here, especially in several originals. "Can't Let Go" is funky, with gorgeous chord changes, and shows the guitar side of Costello that everyone loved. His tone is fat and the notes are sweet.
"Hard Luck Woman" highlights a common element in the songs he wrote or co-wrote. A middle section features a guitar figure that the whole song rotates around and it's impossible to get out of your head once you hear it.
He does the same on another original that expands what you may know about him as an artist. "Feel Like I Ain't Got A Home" is a pure rock and roll tune with a descending guitar lick that the song returns to again and again.
Each cut on the record offers glimpses into Costello's immense talent and his soulful vocals, but the real pull here is how he was trying to expand his sound. "Told Me A Lie" has a Tom Waits feel with Costello taking his gruff vocals up a notch for a haunting falsetto.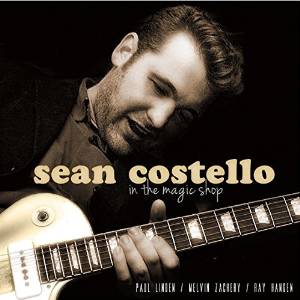 He replaces his normal big, fat Les Paul sound with a slinky solo on the minor-key soul of "I Went Wrong." And the record wraps up on a jazzy note with a take on the classic "Fool's Paradise" with the guitarist starting out alone on vocals and a nice jazz feel on guitar before the whole band joins in.
Yes, Costello was looking to do some different things during these sessions, but if you're a fan of his blues playing, don't worry. There's plenty to go around. In fact, everything starts with some blistering and unique playing on "It's My Own Fault."
Given that his album is coming out almost a decade after it was recorded, it's safe to assume everything wasn't finished up during the original run. There are some imperfections here, but they never get in the way of the soul that Costello and the players had. It's a diverse set of songs that tells us he had lots more to say before his unfortunate fate ended his musical searching.
This article originally appeared in VG's March '15 issue. All copyrights are by the author and Vintage Guitar magazine. Unauthorized replication or use is strictly prohibited.