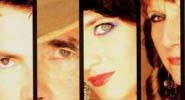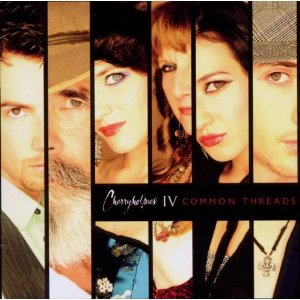 On their sixth album (despite its designation) Cherryholmes knocks it out of the park once again. As usual, banjo-playing sister Cia has the lion's share of vocals, and she stands out even though just about any of the group could be the focus.
Wisely, the band takes advantage of that, though when the others step out, it's by no means a simple case of everyone getting a turn. It would be impossible to say who is the best instrumentalist in the group – it's a matter of degree. Skip should get more mic time, and fiddle playing Molly may be the best songwriter; her "Live It" has elegantly straightforward lyrics and a melody that's nothing short of heavenly.
Though their voices are similar, the younger Molly's is just a bit lower than Cia's. It's a mature voice, which is remarkable given she's still in her teens. Then there's guitar playing brother Skip ("It's Your Love"), who moves easily from bluegrass to the jazzy blues of "Standing" (with mom Sandy on vocals) and whose voice is just about as beautiful as that either of his sisters. For a capper, after a full course of great music, Molly and brother B.J. launch into a breakneck fiddle duet on "Tattoo Of A Smudge" to close this stellar release.
---
This article originally appeared in VG's Sept. '10 issue.  All copyrights are by the author and Vintage Guitar magazine.  Unauthorized replication or use is strictly prohibited.

---