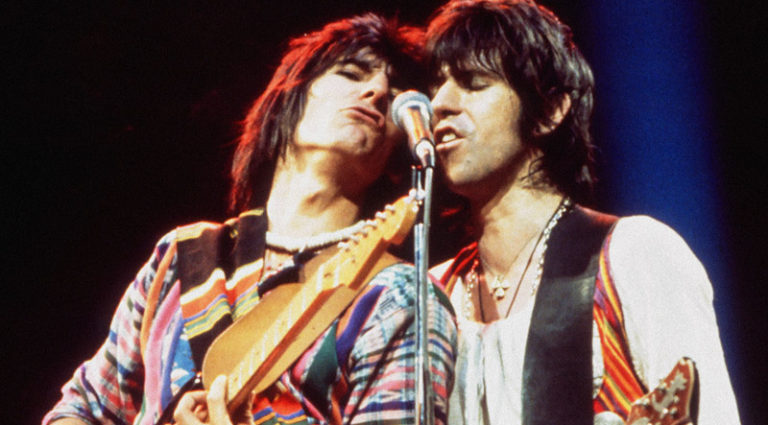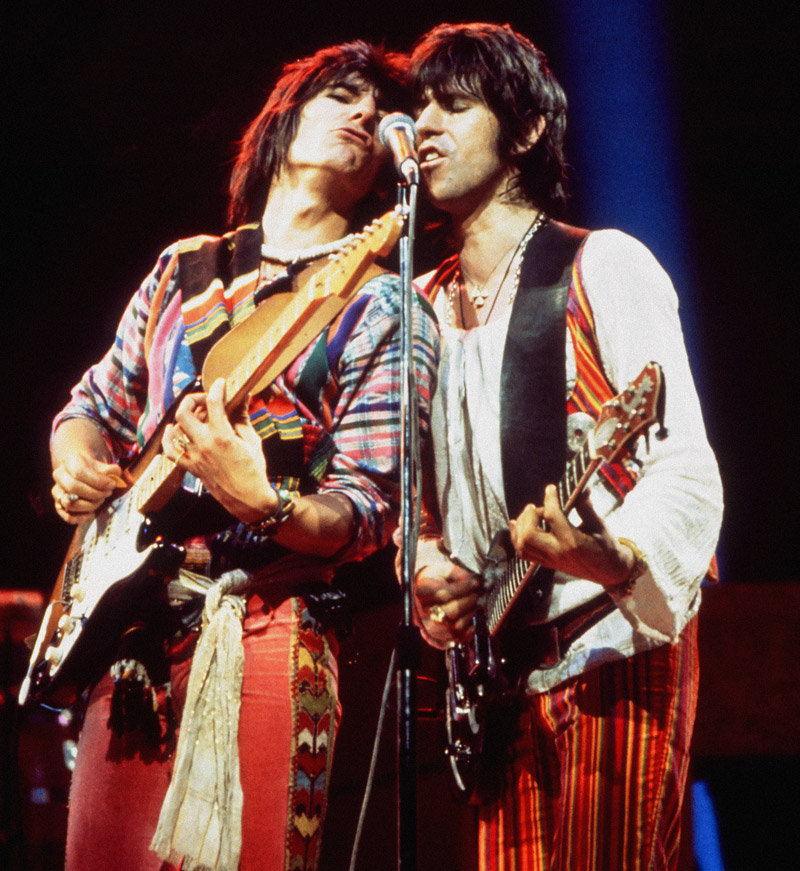 By the mid '70s, rock and roll had matured into a big business, with top acts including Led Zeppelin, The Who, and Rolling Stones earning millions of dollars on record sales and tours.
Following a spectacular four-album run starting with Beggars Banquet and ending with Exile on Main Street, The Stones sputtered after releasing two less-well-received studio records, Goat's Head Soup and It's Only Rock and Roll. Critics suddenly pondered their relevance.
In late 1974, that air of uncertainty was compounded by the departure of Mick Taylor, their virtuoso lead guitarist whose tasteful playing added a level of musicality and elegance for the prior five years.
Intrepid as ever, the Stones moved forward with plans to record what would be their 15th American album despite lacking a second guitarist – a key element of their sound. As word spread of Taylor's departure, several candidates for the lead-guitar slot were invited to jam with the band in Rotterdam, including Steve Marriott, Jeff Beck, Rory Gallagher, and a cast of other top players. By the time recording commenced at Musicland Studios, in Munich, only three would make it onto the final tracks: British guitarist Ronnie Wood of the Faces along with Americans Harvey Mandel of Canned Heat and Wayne Perkins, the lead guitarist at Muscle Shoals Sound Studio, in Alabama, where he'd recorded with Bob Marley, Joni Mitchell, Lynyrd Skynyrd, and a host of others.
"Eric Clapton and I had recently hit it off and he'd invited me down to Jamaica," recalled Perkins, who at the time had just wrapped a world tour with Leon Russell. "One morning, we were kicking around over breakfast when he said, 'Taylor's just quit the Stones and they're looking for another guitarist.' So I said, 'Put in a phone call for me, will ya?' and he did. He called Mick Jagger on the spot and recommended me, as Leon Russell would soon do. Shortly after I returned home to Birmingham, I got a call from The Stones, and they invited me to join them at Musicland Studios. To get to know them first, I flew to London and moved in with Keith, who was living in Ronnie Wood's house, called The Wick. Keith and I clicked, and he made me feel right at home. We hung out all the time and started playing and writing, and then Mick showed up, but he didn't want to see us writing together (laughs)."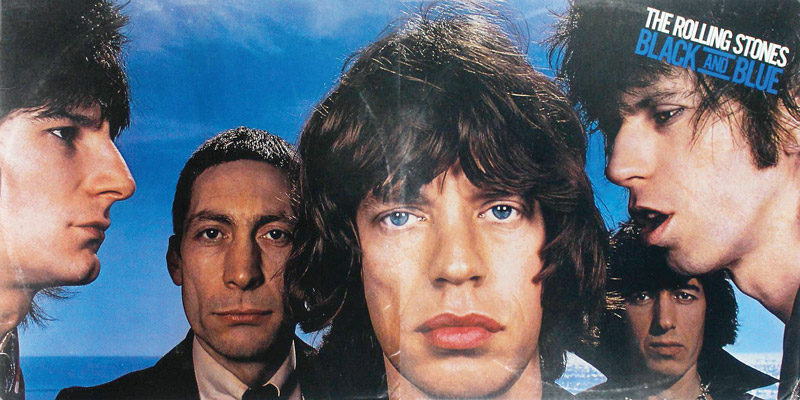 In early '75, the group set up shop in Munich with Perkins as lead man. The goal was to have an album ready for a summer tour of the Americas, which started in June. According to Perkins, though he and Richards hit it off, Jagger still wanted to bring in other guitarists. Soon, Mandel and Ron Wood were in the picture.
"Harvey and I knew each other, and one day he said, 'I think they like both of us. What are they going to do?'"
Both wondered if the band would even select an American, even given Mandel's great wah guitar on "Hot Stuff," and Perkins' brilliant contributions to three of the album's best songs, "Fool to Cry," "Memory Motel," and the explosive "Hand of Fate" (another Perkins-led tune, "Worried 'Bout You," would appear five years later on Tattoo You). Long a fan favorite, "Hand of Fate" features some of the most-tasteful lead guitar playing to ever grace a Stones song.
"I was playing my Les Paul, a black two-pickup '68 Custom, through a Morley Boost pedal and into a Twin Reverb. Keith was playing his Tele in open G through one of the many Ampeg combos they had, and we recorded 'Hand of Fate' live, all standing in the same room. I came up with this guitar line, and Keith said, 'Yeah, keep doing that,' and it worked out pretty cool. Keith told me he really liked my parts."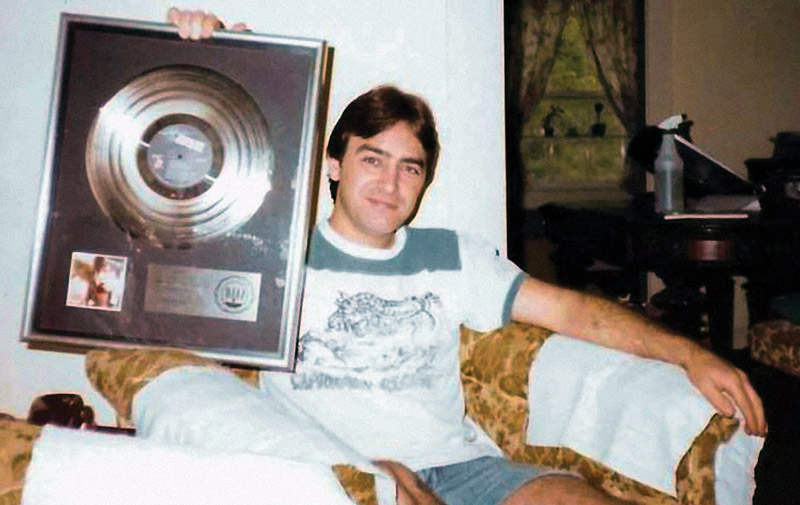 In fact, one day in Munich, Perkins was hanging with Richards as the Stone was being interviewed by a British journalist. When asked if the band had selected a guitarist, Keith reportedly said, "Well, we don't know yet, but my favorite is right here in the room with us."
Though the album progressed, it became clear that the band would not finish before the tour, and the group decided to ask Ronnie Wood, who was still part of the Faces, to round out the band for the live shows.
In December of '75, the group returned to Munich, with Wood taking a more active role, his band, The Faces, having disbanded the prior month. By April, Black and Blue was released, containing eight new tracks, seven of them originals. At the same time, Wood was formally named the new guitarist. Within a few weeks, the first single, "Fool to Cry," shot up the American charts into the Top 10, and the album soon held the #1 position.
Stylistically, like much of the Stones' music, Black and Blue is heavily influenced by roots music, in this case, rock and roll, reggae, funk, soul, and even disco. Aided and abetted by Billy Preston and Nicky Hopkins, it is simultaneously a very melodic, yet groove-heavy, record. The seven-minute "Memory Motel" is a fan favorite that appears on setlists to this day. Heavily influenced by Wood, "Hey Negrita" is a classic example of the two-guitar interplay Richards calls "the ancient art of weaving," with the former's funky riff snaking in and out of the latter's power chords. Another example is "Crazy Mama," which also demonstrates Jagger's chops on electric guitar. "Hand of Fate" stands as a high point, showcasing Perkins' fluid lead lines, and recalling what Stones fans especially loved about Mick Taylor.
---
This article originally appeared in VG's December 2022 issue. All copyrights are by the author and Vintage Guitar magazine. Unauthorized replication or use is strictly prohibited.