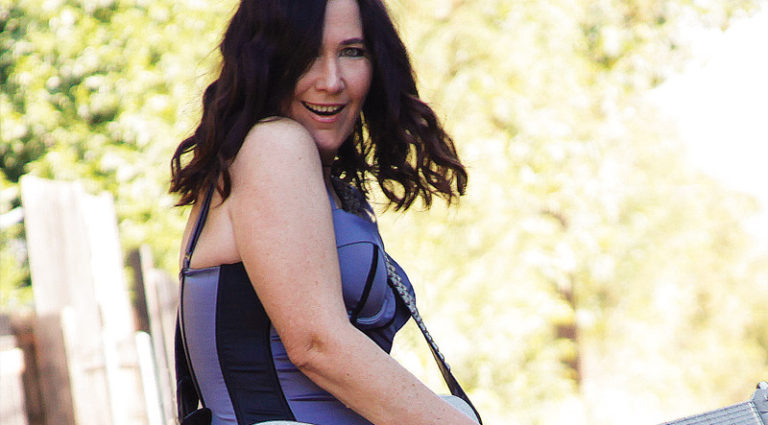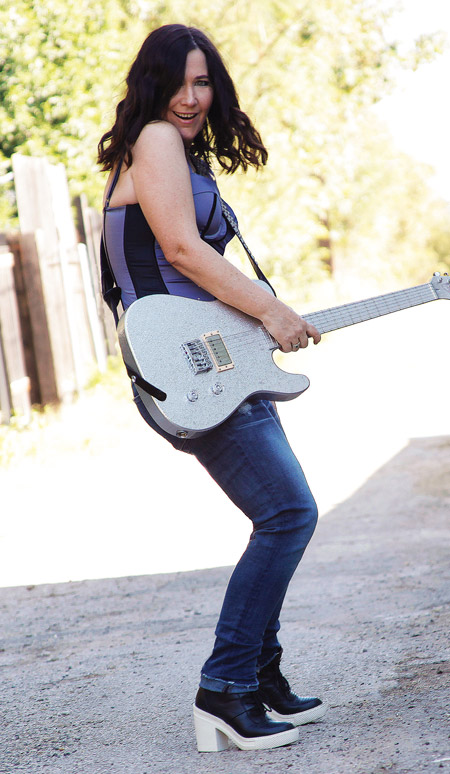 In the highly recommended documentary, 2020's The Go-Go's, Police drummer Stewart Copeland is incredulous to learn that the band had yet to be inducted to the Rock and Roll Hall of Fame. "What the f**k? They're not?" Well, not until the following year.
On March 6, 1982, the Go-Go's became the first self-contained, all-female band to top the Billboard album chart – and it's still the only such group to do so. The years since saw them ensconced on the Walk Of Fame and the Great White Way. What would seem a no-brainer induction was not a slam dunk, with chauvinism perhaps playing a part. How else can you explain articles using adjectives like "bubbly" and "chirpy" that are never applied to male bands?
In 2020, bassist Kathy Valentine published All I Ever Wanted – A Rock 'N' Roll Memoir, named after the hit "Vacation," which she co-wrote.
"I felt I had a compelling story to tell," she says. "There were not a lot of female musicians who had a level of success who'd written about it. It's more like, 'Oh, women who rock, women who are fierce.' You don't hear about the passion for music that makes most women want to do it."
The upbeat pop masters Go-Go's are revealed to be booze-swilling, drug-taking, sex-driven young women – not unusual considering the time and circumstance. Valentine's earlier years included scant-discipline upbringing via a free-spirited mom, a teen rape and abortion, and her punk band, the Violators. Later, there's the betrayal of two Go-Go's telling the others the band was no more, a terrifying break-in, and eventual sobriety. A recurring theme is that no one but a Go-Go can know what it's like, but Valentine offers the reader a VIP laminate.
Due to the pandemic, in-store appearances were either Zoomed or cancelled, but the book garnered excellent reviews.
"I had no illlusions that I'm the most high-profile member of the group," she allows. "The Go-Go's are a band that has a valid claim to a place in history, but we have not been at the forefront of anything for decades. You're talking about a band that had its heyday in the '80s, and you're talking about the bass player. I co-wrote a couple of our hits, but I was not the person in the spotlight. I knew that nobody's going to care that the bass player from the Go-Go's has a book, so it had to be very real, honest, and authentic. I had to tell a very human story."
For example, regarding the incident when a robber broke into her L.A. home and tied up her and two friends: "I wanted the way things felt to be on the page. The only way I could do that was to get in that space. When I wrote that part, I was remembering very vividly what the fear and panic and confusion and desperation to live and survive felt like."
Growing up in Austin, Valentine was into the Stones, ZZ Top, and the Faces, along with the punk rock of Blondie, the Ramones, Sex Pistols, and Buzzcocks, but also Jerry Jeff Walker, Willie Nelson, Doug Sahm, and the Vaughan brothers. On a fortuitous trip visiting family in England in '73, a bass-wielding Suzi Quatro blasted "Can The Can" on "Top Of The Pops," and it changed 14-year-old Kathy's life.
Though she took up guitar, she was up for the challenge when the Go-Go's later needed a bassist. "It wasn't hard for me to figure out what a song needed. Some songs want to swing, some want to drive, some want to groove. If you have a lot of exposure and a grasp of music, like I did, it was just a matter of judgment and style. I had a lot of music to bring to the band, whereas another bass player might not be coming from that breadth of knowledge. One would think the bass is a limited place to put that, but I think I did a really good job of putting all of my style and knowledge and ability into that instrument, and it had a lot to do with the sound of the band."
Part of that sound was Valentine's tightness with drummer Gina Schock, who Kathy describes as "very solid, great time, great energy, and she did not make mistakes."
Valentine's axes evolved from a Mustang Bass to Precisions with Jazz Bass necks and a silver-sparkle bass that Billy Gibbons designed for her, built by John Bolin. The proud owner of a Flying V that was a gift from Lenny Kravitz, she states, "I can't play a gig without a Strat. I don't want all this crap, all these amps and guitars. But every time I sell one, I miss it."
The memoir's narrative ends at 1990; since then, the Go-Go's have sporadically reunited, and Valentine released the solo album Light Years. In August, the 63-year-old returned to the Rock Hall to give a concert with her current band, the Bluebonnets.
---
This article originally appeared in VG's December 2022 issue. All copyrights are by the author and Vintage Guitar magazine. Unauthorized replication or use is strictly prohibited.
---