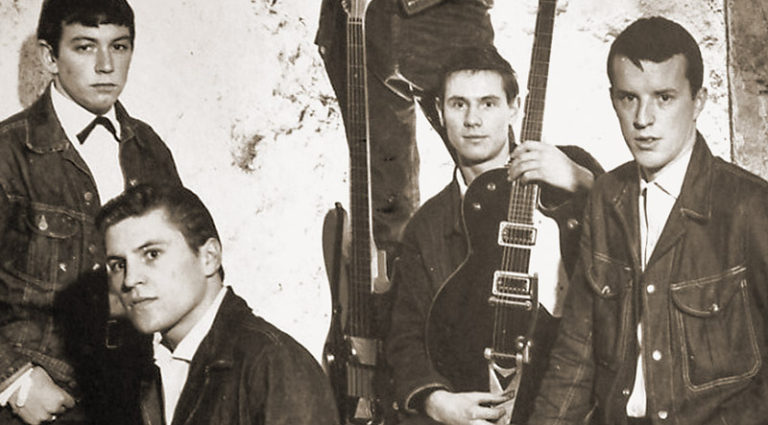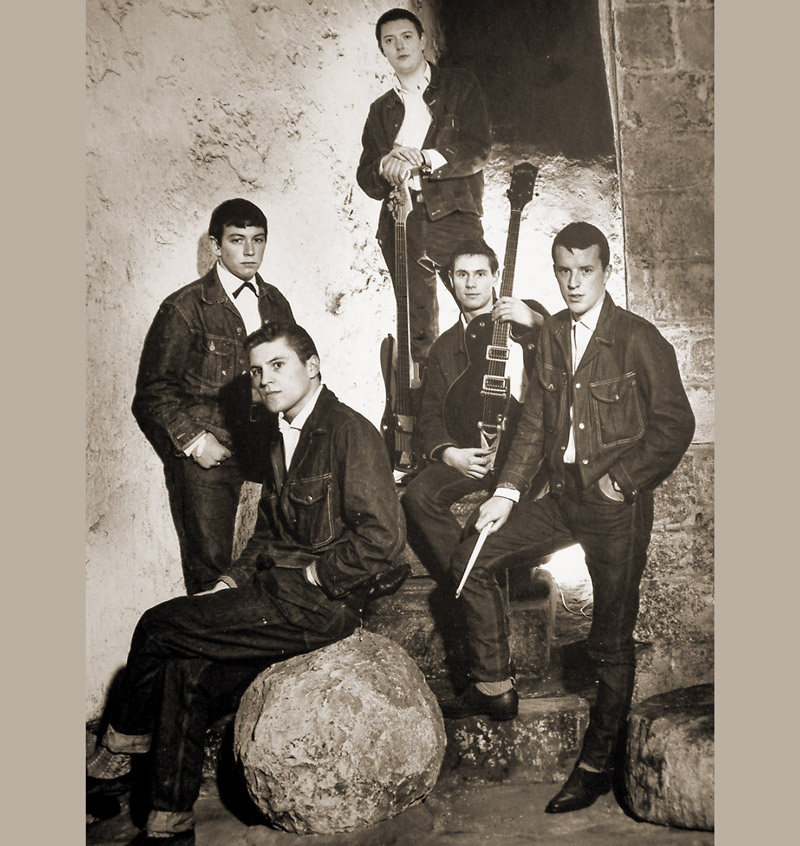 As a kid, I dug The Beatles, Stones, Yardbirds, Kinks, Manfred Mann, and pretty much the whole British Invasion. But, The Animals were special. Listen to the Fab Four's "I Want To Hold Your Hand" and then The Animals' "House Of The Rising Sun." Both great, but the latter delivered something dark and sinister that appealed to my 11-year-old ears.
So ABKCO's reissue of the band's first four American albums – in glorious mono, on vinyl and with bonus tracks on CD – was big news. Produced by Grammy-winning engineer Teri Landi, they sound terrific. I first put my record player's needle on the group's self-titled debut in '64, and 19 years later, when the Animals reunited for the Ark album and tour, I got to interview bassist Chas Chandler and guitarist Hilton Valentine for Guitar Player.
Both started out playing skiffle music, which was the pre-rock fad in England. "It was the easiest to play on guitar," Valentine told me. After fitting an acoustic with a pickup, he got a Rosetti Lucky 7 solidbody, then a Höfner Club 60.
Similarly, Chandler recounted how he'd seen the doo-wop Treniers using a Fender electric (actually a Precision Bass) in the movie Don't Knock The Rock and decided to make his own instrument, affixing an acoustic guitar's neck to a drafting board. When he went to a music store to buy a pickup, "this little fat guy" was there for the same reason; that's how he met Eric Burdon.
Eventually, Rickenbacker gifted Hilton six- and 12-string models, and he also used a white teardrop Vox Mark VII along with a '66 Telecaster. After ordering a Fender Precision, Chas switched to Gibson and Epiphone hollowbodies – an EB-2 and Rivoli – because they were lighter and smaller-scale – even though he was 6'4″. "I'm always for an easy life, mate," he laughed.
He reckoned that originally they were the only Newcastle band concentrating entirely on blues; by the time of their first album – John Lee Hooker and Ray Charles covers mixed with Chuck Berry and Fats Domino tunes – Chandler disclosed that to cut "House Of The Rising Sun" they had to fight like cats and dogs against producer Mickie Most's wishes.
The classic opens with 21-year-old Valentine arpeggiating the Am-C-D-F chords, then E in the repeat. The rhythm section is spare; Burdon's vocal is menacing at first, then howls before Alan Price's organ solo lifts the dynamic.
One of Valentine's early influences was Duane Eddy, and his Gretsch Tennesseean's big tone on "Rising Sun" and predecessor "Baby Let Me Take You Home" attest to that. In addition to fellow instrumentalists The Ventures and England's The Shadows and Bert Weedon, the one blues guitarist he cited was Hooker, whose "Boom Boom" and "Dimples" featured Hilton solos on the band's second album, On Tour.
Valentine's simple parts often took a back seat to keyboardists Price and, later, Dave Rowberry, who were more sophisticated, but he brought exuberance and excitement. He sometimes doubled the keyboard, as on "Bring It On Home To Me," from Animal Tracks, and on "Club-A-Go-Go" he solos on 12-string.
On the same album, "We Gotta Get Out Of This Place" begins with one of the most memorable bass lines in rock history.
"We just all came up with our own parts," Chandler said.
The band's fourth LP, 1966's Animalization, was helmed by Tom Wilson, whose credits included Bob Dylan; he later produced the Mothers of Invention. Valentine stands out on the album's opener (and hit single), "Don't Bring Me Down," strumming descending chords through a Maestro Fuzz-Tone.
He plays one of his best solos on the Burdon-Chandler original "Cheating," which was obviously the "blueprint" (putting it nicely) for "Breakdown" by Tom Petty. Lord knows what axe he's playing on "Sweet Little Sixteen," but his tone is akin to glass shattering. His gnarliest solo of all was on "See See Rider," where he strangles a single note 20 times in succession.
"It was a thing of playing what you felt, and the solos I played were what I felt," he said. "There wasn't any technique. All of the solos, live or on record, just happened with no forethought at all. Maybe that worked in my favor; because I was so simple, so basic, I was right for The Animals."
From 2004 until his death in '21, Valentine returned to his roots with Skiffledog. In '07, he joined Burdon's band for two years. After leaving the band, Chandler, who died in '96, discovered Jimi Hendrix and produced his first two albums before parting company. He also managed and produced Slade.
These four albums are not mere nostalgia. They show that the Animals were, without a doubt, one of the most-soulful groups in the annals of rock.
---
This article originally appeared in VG's August 2022 issue. All copyrights are by the author and Vintage Guitar magazine. Unauthorized replication or use is strictly prohibited.
---
---