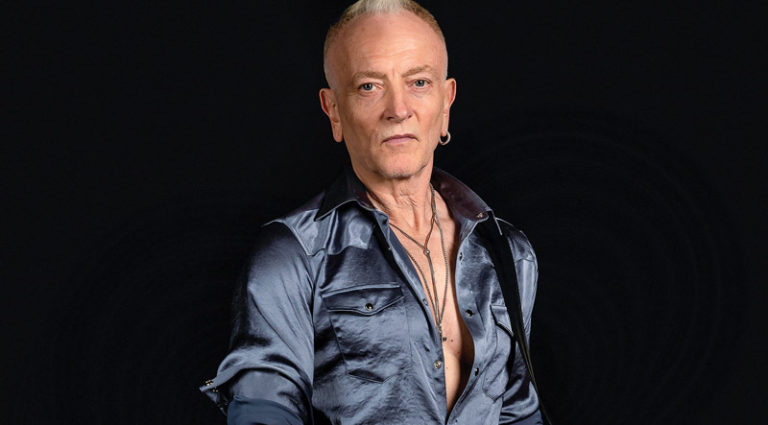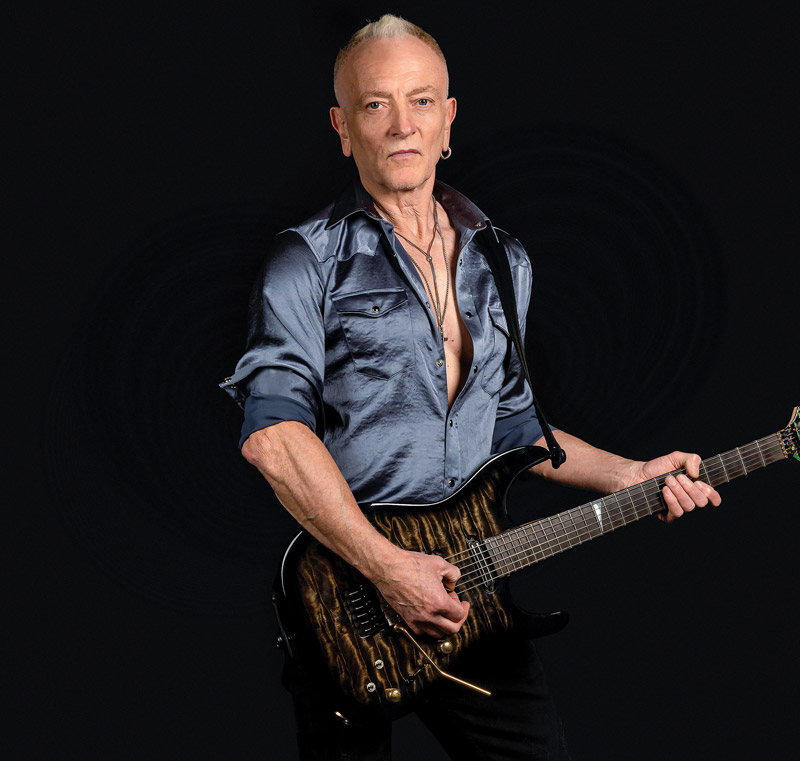 Few groups radiate the sheer joy of being a famous, hard-working rock band than Def Leppard. The Rock and Roll Hall of Famers recently released their 12th full-length album, Diamond Star Halos, and finally embarked on The Stadium Tour with Mötley Crüe, Poison, and Joan Jett and the Blackhearts after a two-year Covid delay. The album is full of melodic hard-rock songs like those on 1983's Pyromania and its 1987 follow-up, Hysteria, but also includes a few surprises. Bluegrass/country icon Alison Krauss – a huge fan – contributes vocals on two songs. Longtime guitarist/songwriter Phil Collen said some songs weren't written with Def Leppard in mind at first, but it all came together.
Was work on the album affected because The Stadium Tour might have been finally starting?
Nope. Didn't even think about it. This was pure artistic expression. All the reasons you get into becoming an artist or a musician, this was it. We didn't have any restraints. There was no pressure by a label. There was no touring pressure. We just carried on writing songs because we love doing it.
There are Def Leppard-style songs along with unexpected things. While writing, did you ever think "This isn't Def Leppard"?
Absolutely not. I think we used to. This album was about us, as was the last one (2015's Def Leppard), but this one more so. This one, we were so excited about. I think as an artist you've got to stop worrying about what people are going to think – even fans. They liked you in the first place, so there's no reason that shouldn't happen again.
A true fan is willing to grow with an artist.
Absolutely. Otherwise, you'd just be stuck in this compromised hole. This album is not. This is growth. I love it.
What was it like recording separately and remotely?
You don't have to wait for anybody. When you're in a studio, even in the same country or the same building, you're waiting for someone to do a vocal or a guitar part or a bass part or whatever. But doing it like this, we could each put in 100 percent. There was one part in particular – (bassist) Rick Savage on "This Guitar." Sav is really good at playing jangles on guitar – very clear and clean and precise on acoustic or electric. I said, "Could you do an acoustic part on 'This Guitar'?" He got his 12-string Martin. He wouldn't have normally used that. He played that thing until his fingers were bleeding – literally – spent all day on it. I used a lot of my demo guitars that were first takes. They had a different sound, a different energy. The whole thing was really a different vibe.
Plus, when you're recording at home, you have everything at your disposal.
More than ever. Like on the intro of "This Guitar." I've got a Squier Starcaster I bought during lockdown for 300 bucks, just to goof around. But that's what I played that song on. It actually turned up in a couple of tracks. I would have never used a semi-acoustic if we were in the studio. And it turned out great.
In the studio, it's bang-bang, a bit more intense, and gets a bit clinical, to be honest, and some of the inspiration suffers. And this is coming from someone who has spent sometimes three years on an album (laughs). A lot of stuff on this record, like guitar parts, were one take.
Technology is such that something intended as a demo can be the master.
That's been the case for a while, but I don't think we've ever really implemented it. We've talked about it a lot, but haven't done it until this album. That's why some of these songs have a rawer edge to them, especially "Kick."
You and Vivian Campbell play concise, punchy solos.
Someone asked me the other day about guitar solos. Basically, I'm a songwriter, producer, and a band member. The guitar has to take a second seat to the song and to the narration of the vocal. The singer is narrating the story, so you've got to fit with that. That's really important.
What did you play on the album?
Mainly a Jackson (signature) PC1. On "Kick" and "Fire it Up," I used the natural PC1 I got in 2006 – my go-to guitar. On a couple of the solos, I used a walnut-top PC1 with a DiMarzio X2N. The solo on "This Guitar" was a Squier Telecaster, and I played a Ramírez acoustic on "Goodbye for Good This Time."
---
This article originally appeared in VG's August 2022 issue. All copyrights are by the author and Vintage Guitar magazine. Unauthorized replication or use is strictly prohibited.