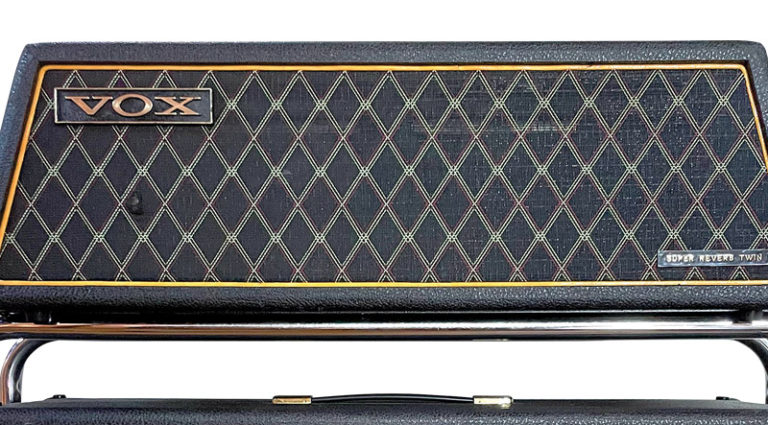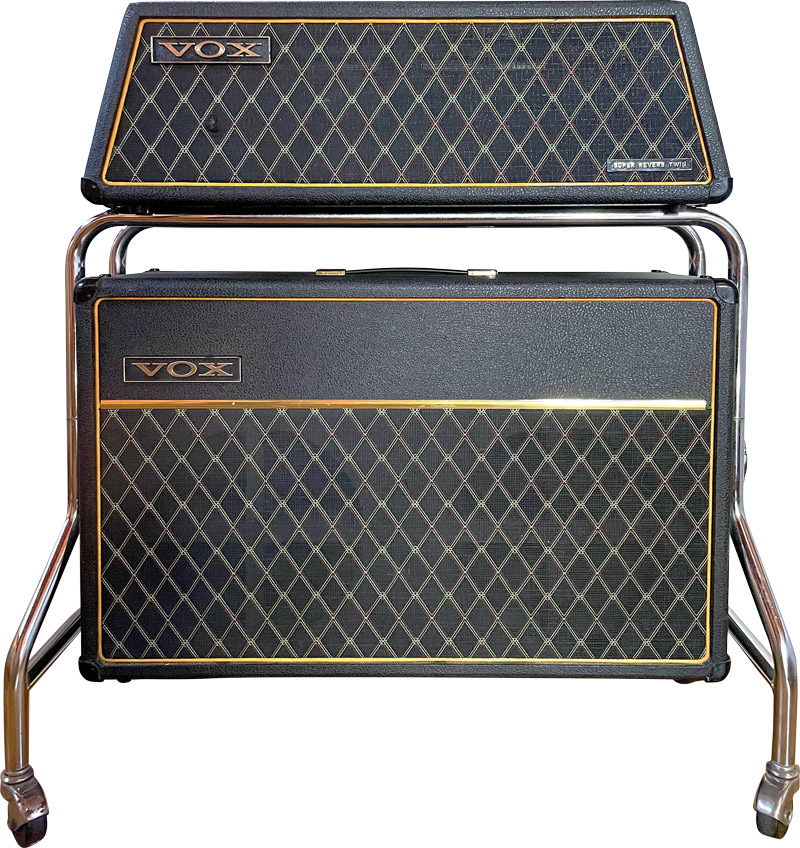 Most fans of classic British guitar amplifiers have heard the tale of how the great all-tube Vox models of the early 1960s transmogrified into disappointing solid-state Vox-in-name-only creations from the Thomas Organ Company later in the decade. But a brief rest stop on that road included nifty all-tube builds from California, like this '65 V-8 Berkeley Super Reverb.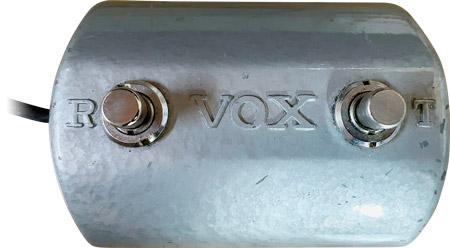 It's hard to overstate the breakneck speed at which the culturally-hip guitar amp evolved through the '60s, and Vox offers a great example. Rarely did its flagship designs sit for a year or two before Tom Jennings, Dick Denney, and the team at Jennings Musical Instruments (JMI) imposed change or created an entirely new model.
The greatest change of all came when JMI licensed its products to Thomas Organ. Looking back today, it was an incredible move given the amps had attained peak popularity about the time the deal was penned in '64.
This '65 V-8 Berkeley Super Reverb head and cab comes from a short period (likely less than a year) when Thomas Organ manufactured its own renditions of Vox tube amps, between their brief initial distribution of British-made product in the U.S. and the wholesale changeover to solid-state. As such, it's a cool missing link – and a groovy-sounding amp in its own right.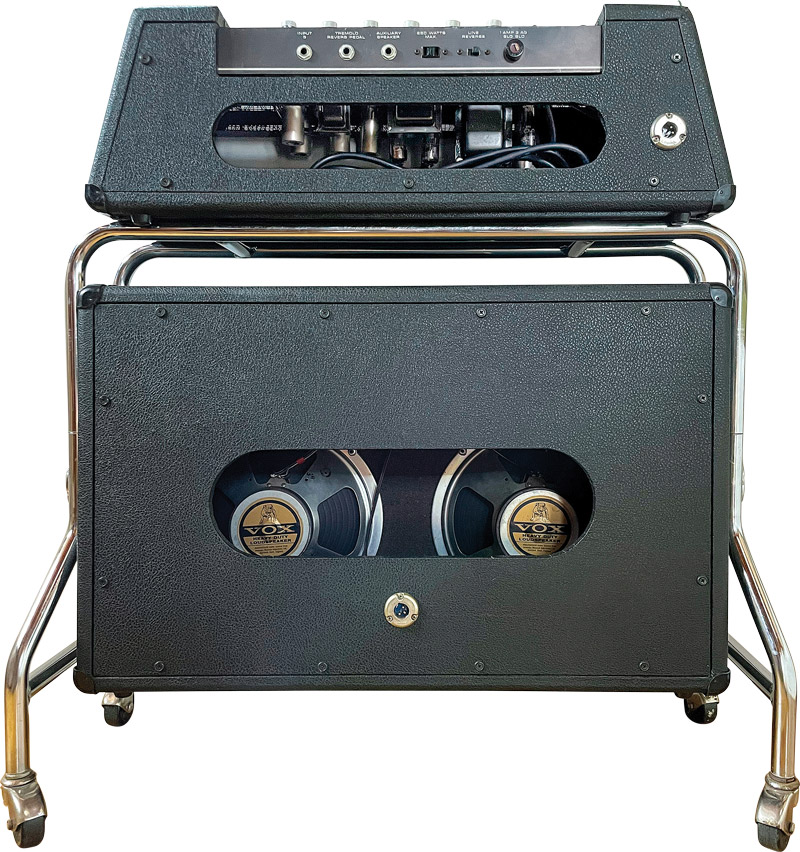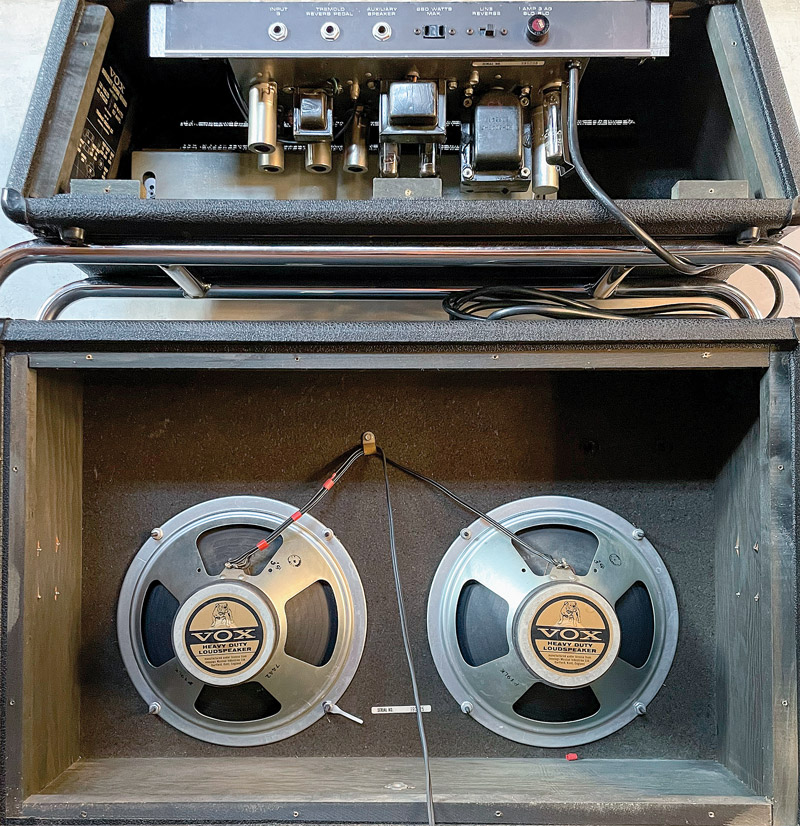 To most perusers of Vox history, JMI's embracing of the deal with Thomas Organ seems utterly bonkers. Vox was at the top of its game rolling into '64, though financial difficulties were bubbling under the surface; in '63, Jennings sold controlling interest in JMI to the U.K. company Royston Group for £100,000 (the equivalent of a little more than $2.5 million today). In theory, the cash injection would help JMI keep up with the demand for Vox – and demand there was – but the company was already in a cycle of two steps forward, one step back.
Still, you couldn't have picked a hipper brand to back at the time. In Beatles Gear (Backbeat Books, 3rd Revised Edition 2010), Andy Babiuk quotes a piece published in the American trade magazine The Music Trades in February of '64, calling out these awe-inspiring new Vox amps: "The Beatles… brought with them not only the famous haircuts but £1,000-worth of British-made equipment. The four Liverpool boys, creators of the famous Mersey Sound, insisted on taking their Vox amplifiers with them on every tour. The extra-powerful amps they are using now were specially created for The Beatles by Jennings Musical Industries Ltd. of Dartford, Kent, England. The extra power was really necessary to make 'I Want To Hold Your Hand' heard above the screaming of the teenage fans."
The Beatles taking their Vox amps to the U.S. represented a major coup for JMI, though it would ultimately do little to help dig Tom Jennings out of the hole he'd hoped Royston would fill.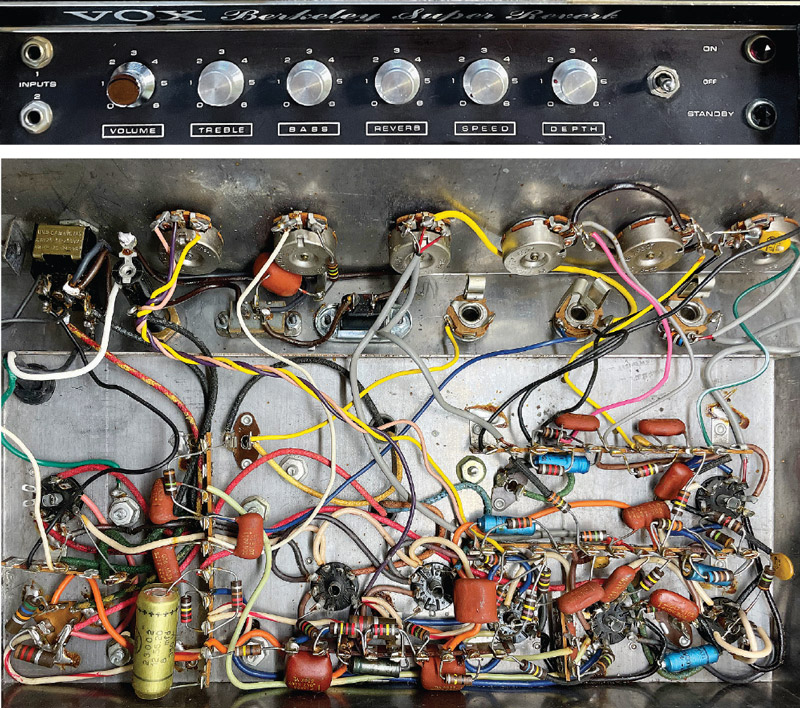 In late August of '64, JMI agreed to let Thomas Organ distribute Vox products in the U.S.; JMI was already selling Thomas keyboards in the U.K., so they began sending Vox amps to the U.S. in exchange, and received cash for the balance of any sales differential.
Initially, it seemed the proverbial win/win, funneling product into a valuable market quickly and widely, but it evolved into a major win for the Yanks – and a resounding lose for Vox's beleaguered parent company – because demand for Vox amps in the wake of the Beatles frenzy was so heated that JMI couldn't come close to shipping enough units. To speed the process, JMI agreed to ship amplifier chassis and Celestion speakers so Thomas Organ could then manufacture cabinets for final assembly. It was a seemingly logical move.
Midway through '65, however, with demand for Vox still nowhere close to being met in North America, Thomas Organ's Joe Benaron requested that his company be sold the rights to the Vox name for North America so it could manufacture the amps in their entirety. Tom Jennings objected, vehemently. But, having sold a majority stake to Royston a year and a half before, he no longer had final say. Royston – itself badly in need of capital generation – approved the sale of the Vox brand name, and the Californians proceeded to manufacture their own Vox amplifiers.
In the midst of its deal with Vox, Thomas Organ had re-named many of the amps sent by JMI, and some of those names were adopted for the California-made line that followed. For example, the AC30 Super Reverb Twin became the Buckingham, while the AC15 and AC10 Super Reverb Twin morphed into this V-8 Berkeley Super Reverb. Once manufacture began stateside, the head-and-cab configurations remained, but Thomas redesigned them with simplified circuits. Other Thomas-designed tube amps joined a lineup populated by the likes of the four-watt Pathfinder, 17-watt Pacemaker, 17-watt Cambridge Reverb, and 50-watt Royal Guardsman (the name briefly given the JMI-made AC50).
Our subject here is Thomas Organ's version of an AC15… sort of. It's something a decently skilled amp tech might build if he had studied the original JMI schematic then re-created it in his own workshop without strictly adhering to it. It has a pair of cathode-biased EL84s, three ECC83s (12AX7s), one ECC82 (12AU7), and an EZ81 rectifier tube, along with plenty of other British-made parts hanging from the chassis. The circuit is wired largely point-to-point, with just a few terminal strips to support components, while the cab houses a pair of original 10″ Celestion 7724 speakers relabeled Vox "Bulldog." Given all of that, it sounds pretty darn good!
"Although it has been re-capped, I try not to push it too hard, to preserve the tubes, transformers, and speakers," reports owner Casey Mickelson, who acquired the Berkeley about 10 years ago from a player in the Midwest who gigged it regularly. "It's a beautiful-sounding amp with that classic Vox chime and overdriven growl. It idles quiet as a church mouse with hardly any discernible hum.
"There's something magical about the AC15-modeled circuit in this amp," he adds. "The controls are very usable and the tremolo and reverb are nicely balanced; it doesn't get too swampy or surfy like many vintage Fenders. There's a Black Keys riff I like to play, and this is the only tremolo I've found in a vintage amp that can get that high-speed modulation."
Given their place in history, these amps don't come cheaply on the vintage market, but for fans of the full westward transition of the brand, the VB-8 Berkeley Super Reverb offers an appealing link in the chain.
---
This article originally appeared in VG's July 2022 issue. All copyrights are by the author and Vintage Guitar magazine. Unauthorized replication or use is strictly prohibited.