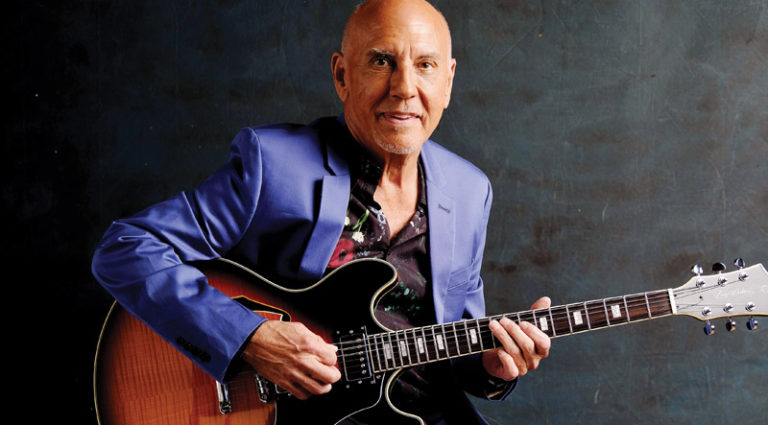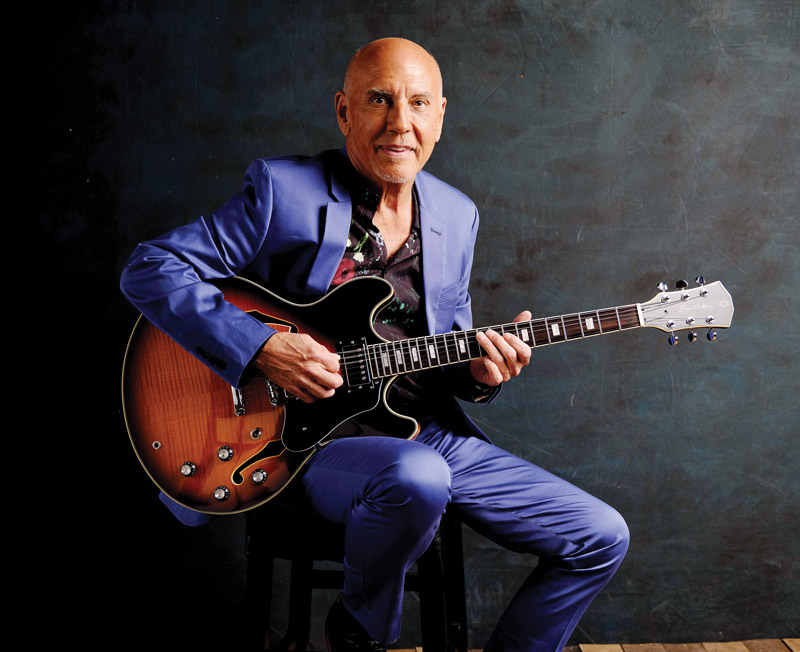 As music becomes more unfamiliar and the past becomes a long reflection in the rear-view, veteran guitarists are increasingly mindful of artists who inspired and created timeless music. Larry Carlton is one of them. His playing with The Crusaders, Joni Mitchell, and Steely Dan is the stuff of legend, and he has contributed to thousands of other recordings. He's now in the midst of his final major tour.
Are you excited about this tour?
Sure, I get to play (laughs). I used to tell my kids years ago, "Daddy travels for a living and plays guitar for fun." My son, Travis, put this whole thing together as part of his 40th-birthday celebration. It's going to be me and some of the best L.A. guys Travis and I love playing with.
What can fans expect?
What I've been doing has been received very well over the last couple of years; I do my material, a tribute to the Crusaders tunes I played on, and Steely Dan tunes. I'm carrying a four-piece rhythm section with tenor sax and trombone so we can get that Crusaders sound. Before some of the tunes, I tell stories about the session and how I happened to get the call. It's sharing time with fans. The Steely Dan album, Aja, was 45 years ago (laughs)!
Youtubers who hadn't been born then have created reaction videos to "Kid Charlemagne."
It's amazing. It's one of those things you can't plan. It just happened and got accepted by the world.
Do you ever get sick of "Kid Charlemagne" questions?
No, man (laughs). For me, it was just another night at the studio playing a solo for a song. It just happened to be the one that resonated with the world. You can't plan it. I just played the best I could, like I did on all the sessions. That one clicked.
Do you ever hear music you forgot you played on?
"Ain't No Love in the Heart of the City" came on. It was the biggest hit from Bobby Blue Bland's Dreamer album. I'd forgotten all about that session. I hear from guys, and they go, "Man, that's the one! I love that song!" Songs like that come up all the time.
Who do you listen to for enjoyment?
I go back to the things that inspired me as a teenager. By the time I was 21, I got so busy in the studios I wasn't listening to a lot of music. So, for me, it was John Coltrane, Joe Pass, and Albert Collins. I still get goosebumps. That's how I reacted in my formative years.
What was it about Collins?
It was the tuning and the capo. I was not aware of that when I was 16. I was like, "How the hell is he getting that sound and that feel?!" I kept trying to get that feeling, not knowing he was using an F-minor tuning with a capo. I was trying to get that sound without knowing all that. I got pretty close for a couple of things. You can tell when I do it, "Oh yes, that's Albert!" He was so unique and did he swing hard. Every note was intense. I learned a lot, emotionally, from that guy.
You're covering so much material. What gear are you using?
My Bludotone amp is my go-to after I quit using Dumbles. With that one amp, I can cover all the sounds. My 335 is 51 years old now. It's a great vintage instrument, but I'll be playing my Sire Larry Carlton signature model. I use the TC Electronic Hall of Fame Reverb and Providence Chrono Delay; I like a tap-tempo delay. There are two or three effects with a Visual Sound Liquid Chorus, so I can play the intro to "Josie" like the record. Mostly, it's straight into the Bludotone with a little reverb. The Bludotone has an overdrive section if I want a little gain or boost.
How far will the tour take you?
After we leave the U.S., we'll be in Japan for two and a half weeks. I was supposed to tour Japan over two years ago, but now everything is opening up. We're advertising this as my farewell tour. That means I'll be taking a normal touring schedule this year and next. After that, I won't be touring the world like I used to. We're just letting the fans know what's going to happen when I turn 75. After that, it'll be family time and fishing.
---
This article originally appeared in VG's June 2022 issue. All copyrights are by the author and Vintage Guitar magazine. Unauthorized replication or use is strictly prohibited.
---