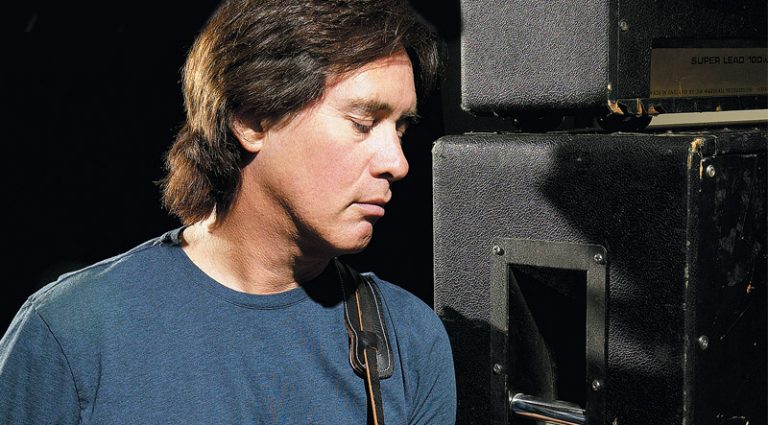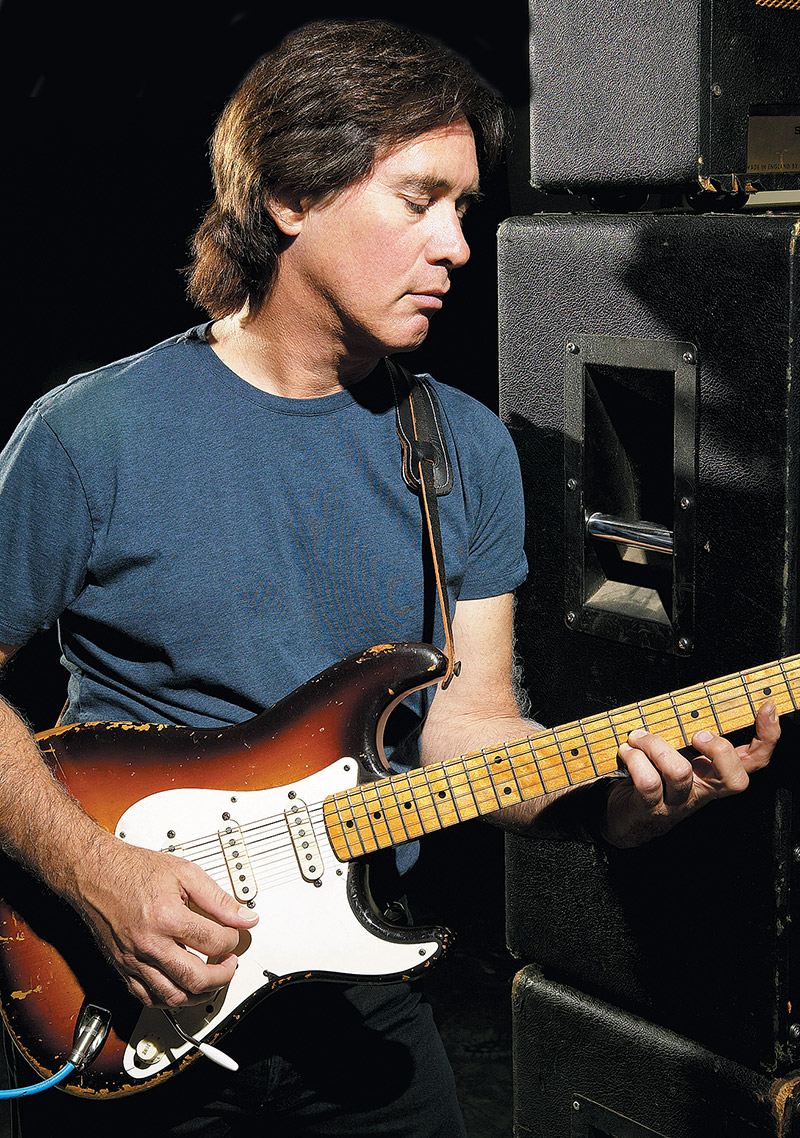 Carl Verheyen says it all came to him when he heard the Eagles' album called The Long Run.
At that point, he was heavily into jazz, and practicing eight hours a day to master it.
"I was about 27 when I heard that amazing Joe Walsh solo on 'Those Shoes,' and it just blew me away as to how far the state of rock and roll guitar had come. So I realized that I dig so many kinds of music that I just can't call myself a jazz player or a rock player or a blues player or a country player. I wanted to learn everything. So I really got into learning and understanding all the different styles and ornamentation of the different styles."
That philosophy and dedication to detail led Verheyen to become an in-demand studio player in Los Angeles. He spent much of the 1980s playing on records of all styles. While the work was enjoyable, in '88 he made a fateful decision.
"Playing in the studios was a big detour in terms of my solo career," he said. "It's alluring to work 9-to-5 and stay home. It's a great career and a lot of fun, but after a while I just felt I had too much music of my own in me to constantly be a side man." Verheyen made the first of his solo records that year. And he has since recorded a string of them showcasing his playing and composing skills, including his latest Take One Step, which features chops that would make anyone envious. And Verheyen still stays busy with the studio. "Studio work will always be there. When I get back in town, there'll be guys calling me. For instance, on Wednesday I played with a 104-piece orchestra for a new Pixar movie. Then, two nights later I was onstage with my band."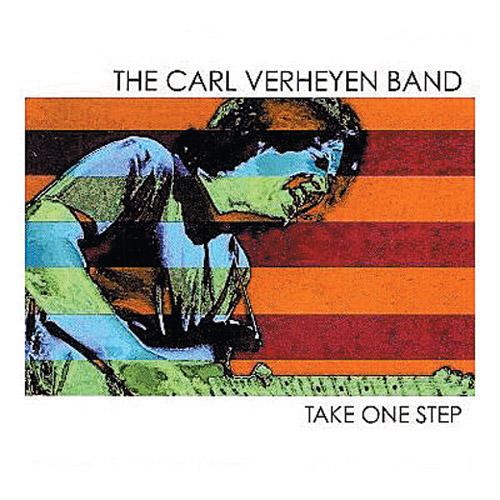 Besides fronting his own band, Verheyen also is a member of Supertramp, a gig he started in the '80s. That one, he says, happens once or twice a decade, so it gives him plenty of time for his other musical endeavors.
That time in the studios helped Verheyen in another way, too. As jobs popped up that required certain guitars, he went out and found them. "I'm lucky to be the guy who just started buying stuff because I liked it and needed it early on. I feel sorry for players that save their entire life for just one of those things. I've had to buy instruments I needed for work and because I love the sound."
Examples he cites include a 1960 Fender Telecaster Custom with rosewood neck and binding that he says, "sounds just amazing." There's also his '59 Gretsch 6120. "It's not my main guitar or anything, but I just wanted to get that Chet Atkins thing going and I found one that sounded so good. I got lucky."
A recent DVD release, Rumor Mill, has a special treat that features his guitars. The bonus material shows Verheyen playing and talking about the instruments. The segment is heaven for anyone with any interest at all in the six-string. Verheyen credits the concept to Robert Rodriguez, director of the film Once Upon a Time in Mexico.
"One of the bonus features on the DVD is Rodriguez giving a tour of his studio, and he just talks about his various tools and what really got me was how into his tools and craft he was. It was inspiring, and I just wanted to show people how much I enjoy my job and the tools."
Verheyen says his latest CD was an effort on his part to show how far the state of the guitar has moved beyond shredding and amazing chops. Despite the presence of some dazzling playing on the disc, Verheyen says, "I wanted it to be more about sounds and layering and feel and tone. I'd hit on the chops, too, but the orchestration of guitars was really important on each one of the songs."
And that, he says, means picking the correct guitar for the job. "I know in advance which guitar is going to be the Frank Sinatra. Think of the old Capitol Records recordings by Frank. They had this huge orchestra or big band, and that would be a glorious sound, but his voice was always on top and the best sounding instrument. So I make sure no matter how many layers of acoustics, 12-strings, and clean and gritty guitars there are, I make sure the solo will be the star of the show."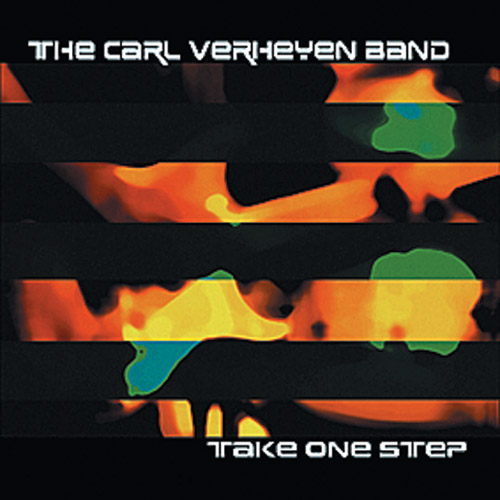 His main live axe is a Seafoam Green Fender Stratocaster with a rosewood neck. He also has a '58 sunburst Strat. "I feel really comfortable on the Stratocaster. More so than any other instrument. I can do more on that guitar than anything else." That said, the "Frank Sinatra" in the studio can be pretty much any guitar, and Verheyen finds himself recording many solos with a Gibson. He uses a 335, a Les Paul, and at times, a Flying V.
When the subject turns to amps, Verheyen is a Fender guy. "I've got three '64 Princetons, a '64 Twin, and a '63 Tremolux. And I keep a couple of new Twins in Europe." He also has several old Marshalls, including a '66 JTM 45. Not surprisingly, since he lists George Harrison as one of his first strong influences, he also loves Vox AC30s.
"I've found recently a Twin and an AC30 together makes one of the best clean sounds. The Twins give you all that wonderful midrange and the Vox gives you that high-end sparkle."
Looking to the future, Verheyen wants to keep building his band. They hope to play more shows around the U.S., and he cites the internet as a godsend for artists like him. "For an independent artist, it's great. You can sell your music to people all over the world."
"I realized that I dig so many kinds of music that I just can't call myself a jazz player or a rock player or a blues player or a country player. I wanted to learn everything."
---
This article originally appeared in VG's May 2007 issue. All copyrights are by the author and Vintage Guitar magazine. Unauthorized replication or use is strictly prohibited.
---