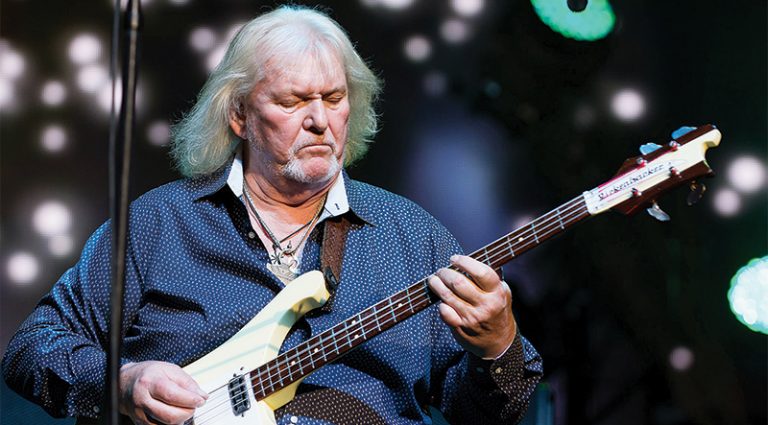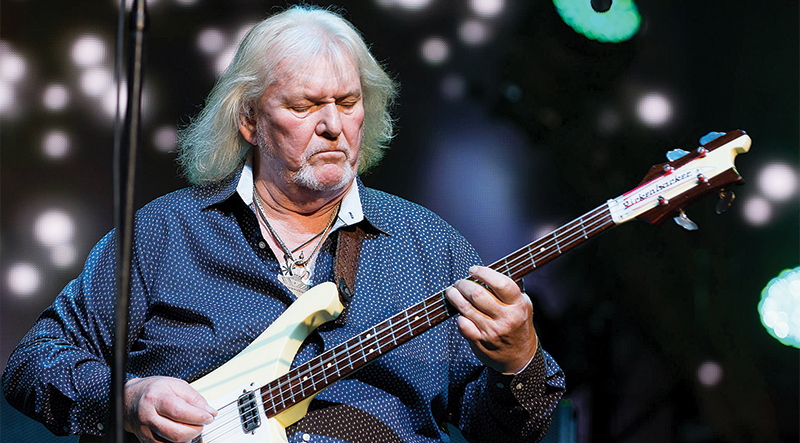 Yes' Chris Squire didn't intend to make a masterpiece with 1975's Fish Out of Water, but he inadvertently did – and knew it. For the ensuing 40 years, the late bassist never dared make another solo album, well aware he couldn't top himself. Fortunately, the landmark is now reissued with 5.1 Surround remix, vinyl, and a DVD rife with audio and video goodies.
What makes this such a prog-rock stunner? It's the perfect storm of classic Yes with George Martin's Beatles arrangements, iced on top with Brian Wilson-inspired vocal harmonies.
The studio band featured Squire on Rickenbacker 4001 bass and electric 12-string, Bill Bruford on drums, Patrick Moraz on organ, and – the quiet hero behind it all – pianist Andrew Pryce Jackman, who created the orchestral wizardry.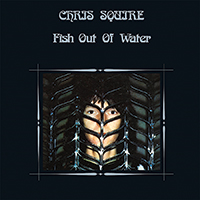 The album flows as a nearly uninterrupted piece of classical-rock, from the proggy stomp of "Hold Out Your Hand" and "Silently Falling" to the rapturous chamber-pop of "You By My Side." Squire's Rick is pushed to the fore, but not using his trebly Yes tone. Instead, the bass was overdriven to resemble Jack Bruce's legendary roar with Cream and, indeed, there's massive fuzz-bass throughout.
The coup de grâce is "Safe (Canon Song)," a 15-minute epic based around a single bass theme, echoed by Jackman's arranging genius and Squire's wall-of-choir vocals. Chris' bass uses a wet envelope-filter tone for the "canon" section, weaving in and out of the orchestra – there's nothing much like it in all rock and roll.
If you love symphonic rock, Fish Out of Water remains a grand achievement and – thanks to this 2018 remix – now sounds even better.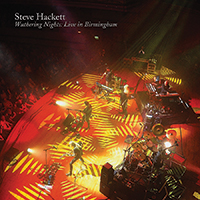 Like Yes, Genesis is another Brit-prog institution. When they went pop in the late '70s, ex-guitarist Steve Hackett made a shrewd decision to become torchbearer for that vintage Genesis sound. As evidence, Wuthering Nights is a two-CD/one-DVD live box that devotes one disc to solo Hackett music, and another to the band's final prog albums, Trick of the Tail and Wind & Wuthering.
The set opens with "Every Day," a dramatic platform for Steve's sustained and whammy-fueled solos, while "Acoustic Improvisation" gives us a chance to marvel at his superb classical-guitar chops. The box also features "Firth of Fifth," showcasing a gigantic solo comprised of thick sustain and echo. Well-rendered here, it remains one of the finest guitar moments in all progdom and Steve's own personal triumph.
If you don't know the formidable Mr. Hackett, this set is an excellent place to start.
---
This article originally appeared in VG August 2018 issue. All copyrights are by the author and Vintage Guitar magazine. Unauthorized replication or use is strictly prohibited.
---