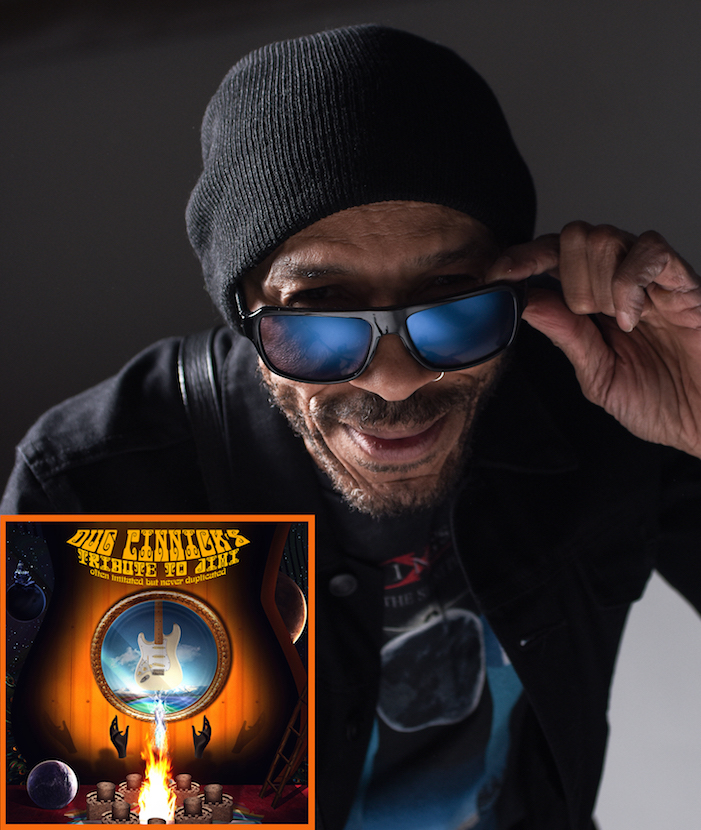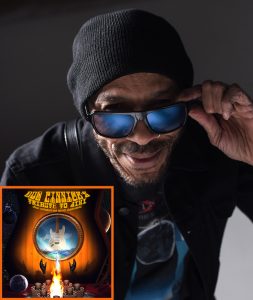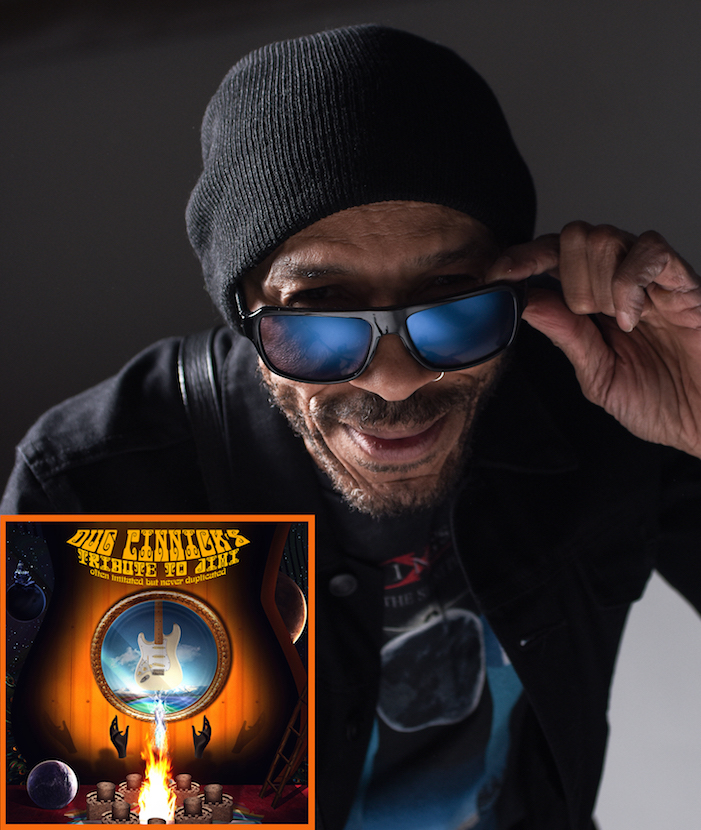 King's X frontman Dug Pinnick has just released Tribute to Jimi (Often Imitated but Never Duplicated) via Rat Pak Records.
"Our voices are similar, I think," Pinnick recently told Billboard. "We're a similar nature: same kind of color, same stature. I used to tell people back in the '70s he was my big brother."
For the album, Pinnick sought guitarists who could not only play Hendrix licks, but brought the vibe.
"I wanted to make a record that sounded truly what it might have sounded like back in the day if Jimi was my age now," he said. "What would he do if he wanted to go back and re-record the songs? I don't know, but I wanted to get that spirit. We broke it down and discovered a lot of the nuances that made him a genius."
Pinnick had been wanting to do such a project for some time, so when Rat Pak brought it to him, he immediately jumped onboard.
"We wanted to re-create the analog recording process as closely as possible, so we did our research and used as many of original effects and equipment as we could find. I'm very happy with how it turned out and I hope everyone enjoys listening to this music as much as I enjoyed recording it in memory of Jimi!" Learn more at www.ratpakrecordsamerica.com/dugpinnick.