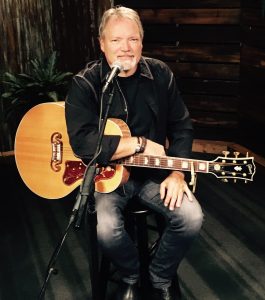 Artists from country, rock, blues, bluegrass, recently gathered to record a song and video to aid victims of Hurricanes Harvey and Irma.
John Oates, Keb' Mo', Heidi Newfield, Casey James, and Collin Raye were among those who joined songwriters John Berry and Chuck Jones in Nashville to record "All Come Together."
"Chuck and I got together after seeing the destruction and came up with this idea," said Berry. "There are a lot of people who are going to need help for a long time. This isn't a two-week fix."
A Grammy winner, Berry has 20 country hits to his credit, with six in Billboard's Top 5 including "She's Taken A Shine," which reached #1 on Billboard and the industry's Radio & Records country chart in 1997.
Jones wrote Berry's version of "Your Love Amazes Me," which hit #1 and won Song Of The Year from the Country Radio Music Awards and the Music City News Country Songwriter Awards. Jones has also had #1 hits with Diamond Rio ("Love A Little Stronger") and Billy Dean ("It's What I Do") along with multiple Top 10 singles.
Proceeds raised via purchase of the single on iTunes and Amazon will be given to Samaritan's Purse, which helps victims of war, poverty, natural disasters, disease, and famine.
"Samaritan's Purse gives people the opportunity to help by volunteering time or through financial giving. In a time when our country seems so divided, we have a unique opportunity to help our fellow Americans rebuild their lives."
The process was documented to create a video that can be viewed by searching "John Berry & Friends All Come Together for Hurricane Relief" on youtube.com. For more, visit http://sampur.se/Irma-Relief or http://sampur.se/Harvey-Relief.