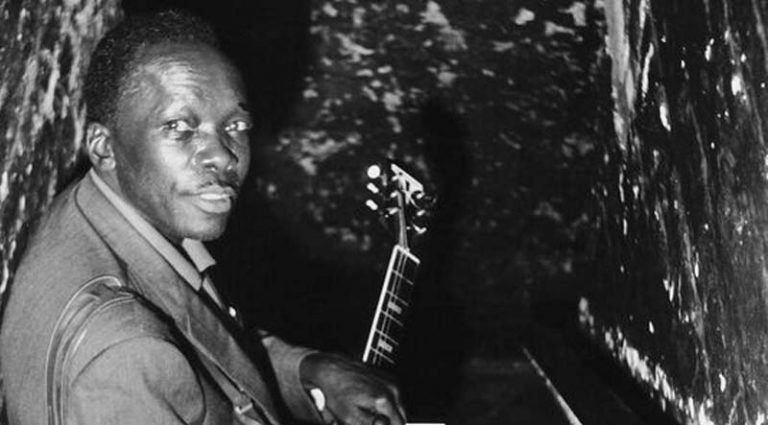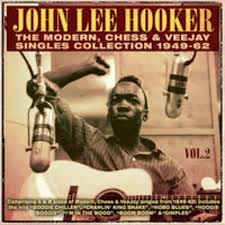 John Lee Hooker was the bridge between country blues and electric blues, something elegantly captured during a 53-year career. The son of sharecroppers, he melded field hollers, Delta blues, talking blues, and what became called Mississippi "hill country" blues into the electric postwar era with records like "Boogie Chillun" and "Sally Mae" from 1949. Those two tracks kick off this four-CD set covering his recorded work through 1962.
Playing fingerstyle mostly on semi-hollowbody electrics, Hooker's music was raw and primal – often just guitar and voice, the artist tapping out the beat with his foot and rhythmic chugs on the strings. "Whistlin' And Moanin' Blues" has no lyrics, but is gripping nonetheless. Hooker was a great whistler, no doubt, but dig those just-overdriven guitar licks, deep in the modal-blues universe. Every guitarist should mentally connect John Lee's riffs here with what Jimi Hendrix was doing on "Voodoo Chile" almost 30 years later. You can almost draw a straight line from Hooker to Hendrix.
"Crawlin' King Snake" is another early classic, full of sexual bravado and insistent double-stops over bass notes – the Robert Johnson effect of making one guitarist sound like two. "I'm In The Mood" from '51 sports an unusual doubled vocal and additional guitar of Eddie Kirkland; it's a glorious, rambling jalopy of electric blues. Cue up 1952's uptempo "Rock Me Mama," featuring John Lee's guitar accompanied by organ and drums, and you can see he was only a stone's throw away from the coming sounds of rock and roll.
A full decade into his career, Hooker's 1958 "I Love You Honey" is a polished commercial recording, sporting a wallop of boogie-woogie guitar (here, John Lee and Eddie Taylor) and barrelhouse piano. By the time we get to "Boom Boom," released in 1962, the Hook is crafting radio-ready blues-rock with big drums, bass, and sassy lyrics, a far cry from his stripped-down country blues of 1949. The Animals covered the tune two years later and you know Mick and Keith were listening to every note the man played.
With more than 100 tracks across four discs and an excellent set of liner notes, this is a must-grab set for any blues fan. From "Boogie Chillun" to "Dimples" to "Boom Boom," this release isn't just Hooker's best blues – it's some of the finest American blues ever recorded.
This article originally appeared in VG's March '17 issue. All copyrights are by the author and Vintage Guitar magazine. Unauthorized replication or use is strictly prohibited.