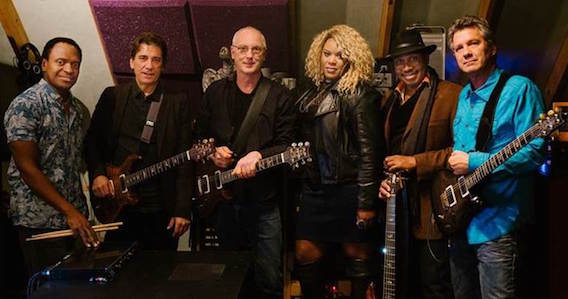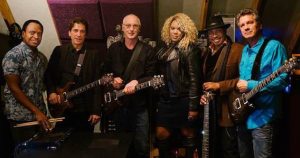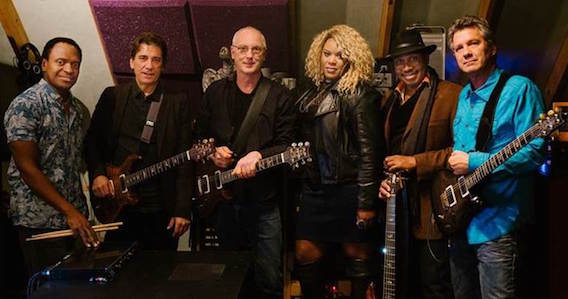 The PRS Band, led by PRS Guitars founder Paul Reed Smith, has set a February 10 release date for its new album, Time To Testify.
To be distributed by Steve Vai's Favorite Nations label, the album consists of songs in a style that combines funk, rock, R&B, fusion, and "DC/Baltimore groove." The band features Smith, Michael Ault, and Bill Nelson on guitars, brothers Greg (bass) and Gary (drums) Grainger, and Mia Samone on vocals. Other musicians contributing include Nashville session ace Brent Mason, and Wyzard, bassist with Mother's Finest.
Along with original songs, the disc includes renditions of Jimi Hendrix's "Freedom" and "Machine Gun" along with the Mother's Finest track "Truth'll Will Set You Free."
The band will celebrate the release with performances at the Iridium, in New York City, on February 9, and at the World Cafe Live, Philadelphia, on February 10. Read more at prsband.com.