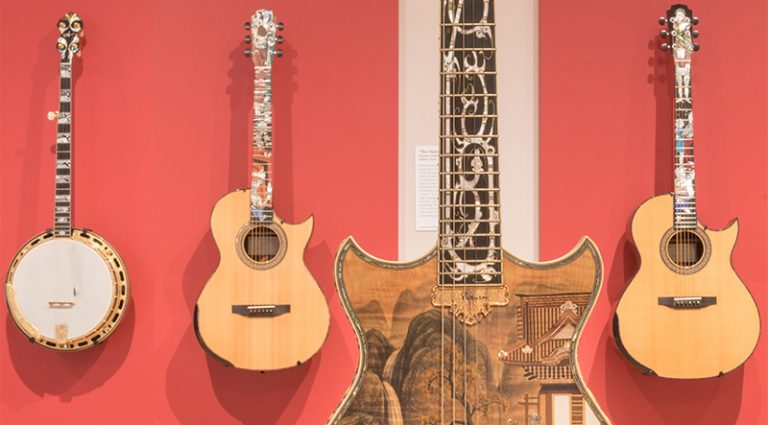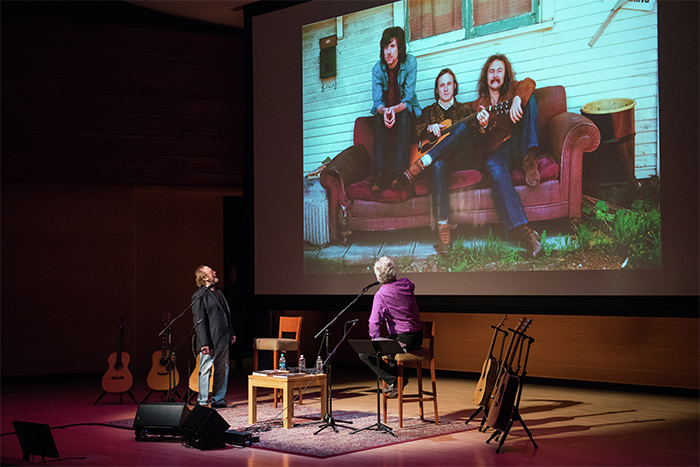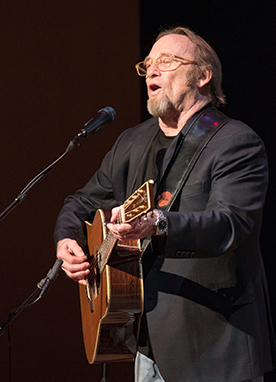 On November 5th, Phoenix, Arizona's Musical Instrument Museum (MIM) celebrated the opening of their newest exhibition, "Dragons and Vines: Inlaid Guitar Masterpieces." Curators teamed up with Maryland-based Pearl Works to showcase the work of some of the most talented and skilled inlay artists and luthiers in North America. The display is a remarkable collection of more than 30 guitars and banjos, and even a ukulele. Many of the instruments were curated from the collection of Pearl Works founder, the late Larry Sifel, and depict images of classic cars, dragons, floral designs and much more, utilizing materials such as abalone shell, gold, copper and mother-of-pearl.
On the eve of the opening, sponsor C.F. Martin & Company kicked things off with a preview of the gallery and the first of several "Dragons and Vines" concerts. "Stories and Songs – An Evening with Stephen Stills" was hosted by Martin's Dick Boak – long-time Director of Archives, Special Projects and the Martin Museum. The event was held in MIM's intimate 300-seat theater, where Boak engaged Stills in conversation about songwriting process and guitar technique. Stills also performed snippets of his most well-known songs while working his way around a variety of Martin guitars provided by Acoustic Vibes of Tempe, Arizona.
On opening night, Martin Guitars and MIM carried on the concert series with a performance by former Wings guitarist Laurence Juber. The series will continue in January with singer/songwriter Dar Williams, who will celebrate the 20th anniversary of her sophomore album, Mortal City, performing it in its entirety.
"Dragons and Vines" runs through September 4th.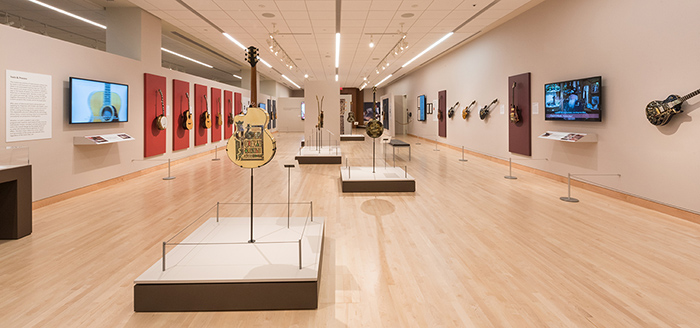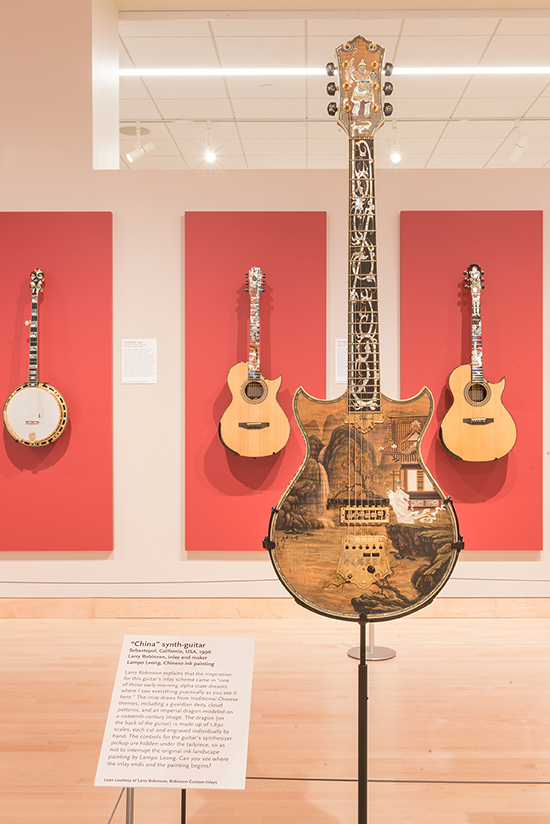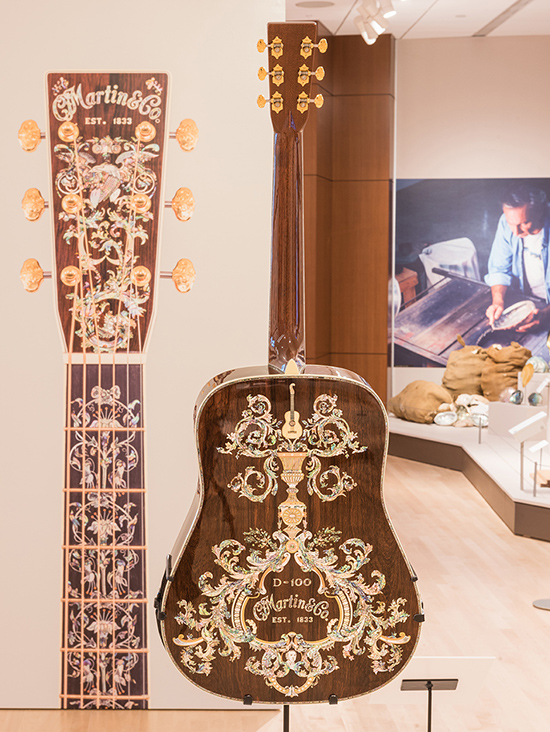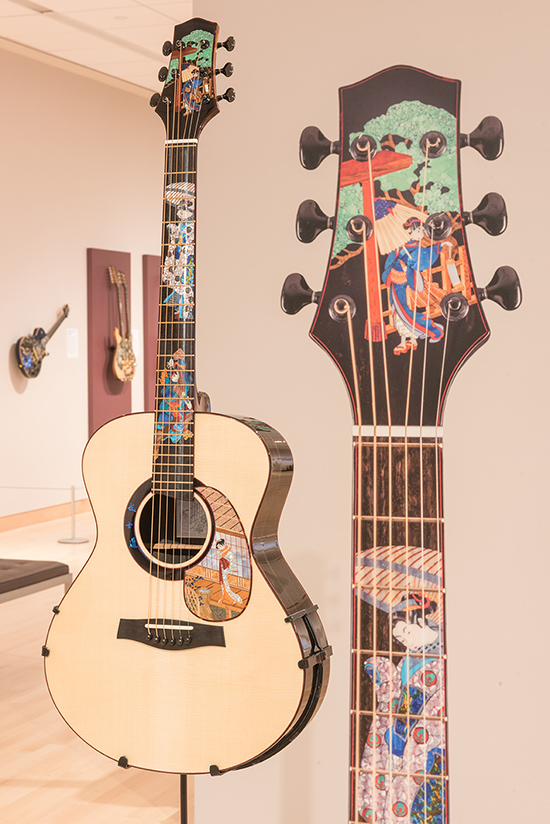 ---
Special thanks to Jessica Savidge and Acoustic Vibes. All photos courtesy of Musical Instrument Museum.