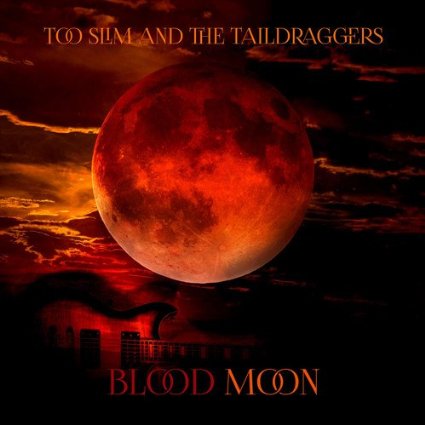 Too Slim is Tim Langford and he's been around a while now, playing roots rock and displaying grit, taste, and great chops through his entire discography. Backed by bassist Jeff "Shakey" Fowlkes and drummer Robert Kearns, Blood Moon doesn't change any of that. The songs range from the Hendrix-fueled "Evil Mind" to the creepy (in a good way) balladry of "My Body" to the Chuck Berry boogie of "Letter" all showing off a trio in full command.
Langford's guitar playing shows lots of influences, but he manages to make his sound all his own. He has that gift of mixing the dirt with tons of taste, and things get nasty, but never too nasty.
Check out the pop-rocker "Get Your Goin' Out On" for a good example. The tone remains thick through most of the solos, although "My Body" does have a clean Strat-sounding solo over the chiming, chorused rhythm guitars.
He also knows how to anchor a song with a riff that won't be let easily out of your head, such as on the funky rock of "Twisted Rails."
Nothin' fancy here. Just good-old fashioned rock done perfectly.
This article originally appeared in VG's October '16 issue. All copyrights are by the author and Vintage Guitar magazine. Unauthorized replication or use is strictly prohibited.