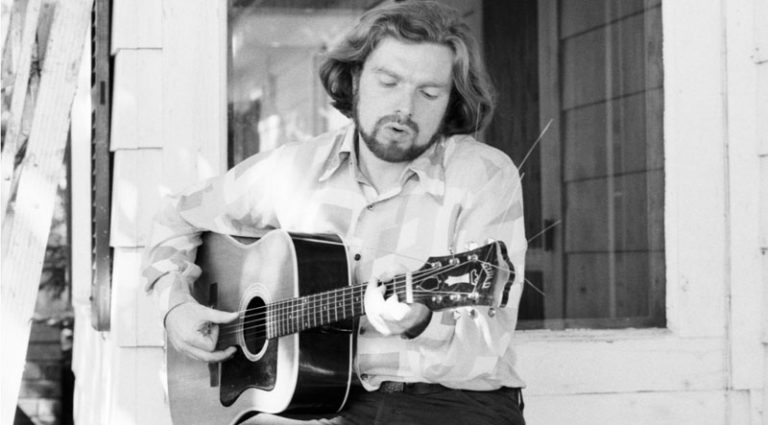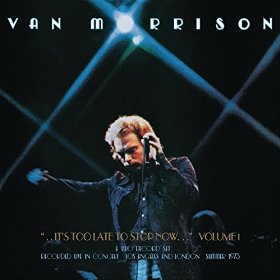 In the history of live recordings, there are a handful widely considered to be all-time classics: B.B. King's Live at the Regal is one, James Brown's Live at the Apollo 1962 is another. And the original release of Van Morrison's "..It's Too Late to Stop Now…" is certainly a third – and interestingly also combines elements of the other two's blues and R&B/soul.
Morrison was fronting an all-time great band, the Caledonia Soul Orchestra. Eleven musicians strong, it included a horn and string section combined with a tight R&B ensemble, including guitarist John Platania and bassist David Hayes.
The original 1974 release culled cuts from eight sets of live performances – recorded at L.A.'s Troubadour, the Santa Monica Civic Center, and London's Rainbow Theatre – and was notably free of any post-performance overdubs or studios "fixes." This new edition is remastered in 24-bit high-resolution sound.
It's augmented by a set featuring three new volumes with full shows from each of these venues, plus a DVD of the Rainbow show. None of the tracks duplicate cuts on Vol. I, so there are several new tracks here that make this new set a must-have.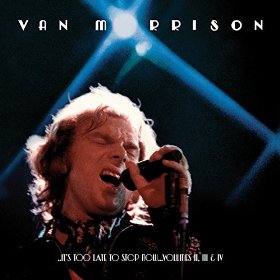 Among the standouts are "Come Running" from the Troubadour which kicks off that show of wide-ranging covers (Hank Williams' "Hey, Good Lookin'" among others) and deep cuts from Morrison's own songbook.
Vol. III includes Morrison and Platania's "There There Child" and "I Paid The Price," as well as covers of "Buona Sera" and Sonny Boy Williamson's "Take Your Hand Out Of My Pocket."
This new collection is more of a good thing – much more. The Caledonia Soul Orchestra is tight, stylish, and never misses a beat. But as with many great groups, no one player stood out: this was truly an ensemble piece – although Platania's blues solos and soulful rhythm will catch your ear.
This article originally appeared in VG's October '16 issue. All copyrights are by the author and Vintage Guitar magazine. Unauthorized replication or use is strictly prohibited.