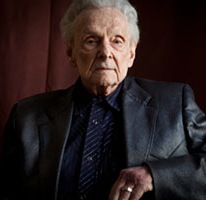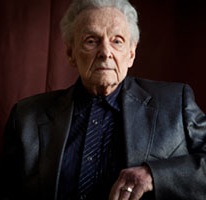 Ralph Stanley, who with his brother, Carter, helped popularize bluegrass, died June 23. He was 89 and had battled skin cancer.
Stanley was born and raised in southwest Virginia and  in 1946, two formed the Stanley Brothers and their Clinch Mountain Boys; their father sang traditional songs while their mother taught them the clawhammer style on the banjo. Heavily influenced by Grand Ole Opry star Bill Monroe, the brothers fused Monroe's rapid rhythms with the mountain folk songs from groups such as the Carter Family, who hailed from this same rocky corner of Virginia.
The Stanleys created a distinctive three-part harmony that combined the lead vocal of Carter with Ralph's tenor and an even higher part sung by bandmate Pee Wee Lambert. Carter's songwriting professed a deep passion for the rural landscape, but also reflected on lonesomeness and personal losses.
Despite health problems, Ralph continued to record and tour into his 80s, often performing with his son, Ralph II, on guitar, and his grandson, Nathan, on mandolin.
Stanley is survived by his wife, Jimmie, three children, and several grandchildren.