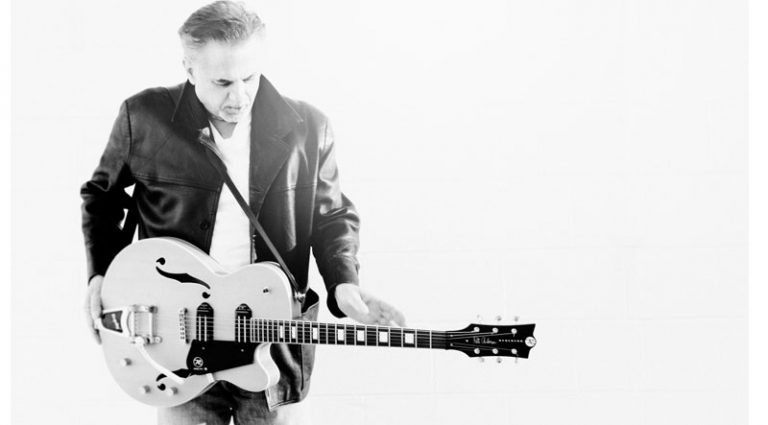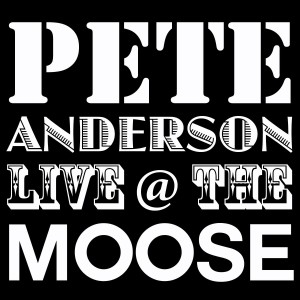 The Burbank Moose Lodge doesn't seem a likely place for electrifying guitar performances, but Pete Anderson and band spent three days in December 2014 dazzling the crowds that showed up there to see them. The band is basically an organ trio with Anderson, Luke Miller on organ and key bass, and drummer Lael Eccard.
Anderson's chops are on display throughout and he shows he's not afraid to play around. Those familiar with him from his long-past days as Dwight Yoakam's guitarist and producer will smile at the banjo rolls that have notes flying everywhere on the funky "36-Hour Day."
"One And Only Lonely Fool" is a simple blues shuffle that features Anderson soloing with double stops and dazzling single-string runs that are imaginative and never fall into cliché land. The instrumental "Wes Side Blues" is a jazzy piece with some Latin influence.
If you think it's impossible to take the sameness out of slow blues, check out "I Got Mine" as he mixes blues and jazz into a guitar stew that almost creates its own genre. Anderson's also not afraid to explore several emotions within one song. "Blue Guitar" is a lovely instrumental that starts as a ballad and before it's done it becomes a funky number that showcases his quick right hand. It's all different and varied, without cutting into the integrity of the song.
While Anderson flies under the radar to the general listening public, he's assembled a discography that features original and imaginative guitar playing. If all you know or remember about him is his past history with Yoakam, latch on to this one and then work backward through an extremely rewarding catalog of music.
This article originally appeared in VG's July '16 issue. All copyrights are by the author and Vintage Guitar magazine. Unauthorized replication or use is strictly prohibited.