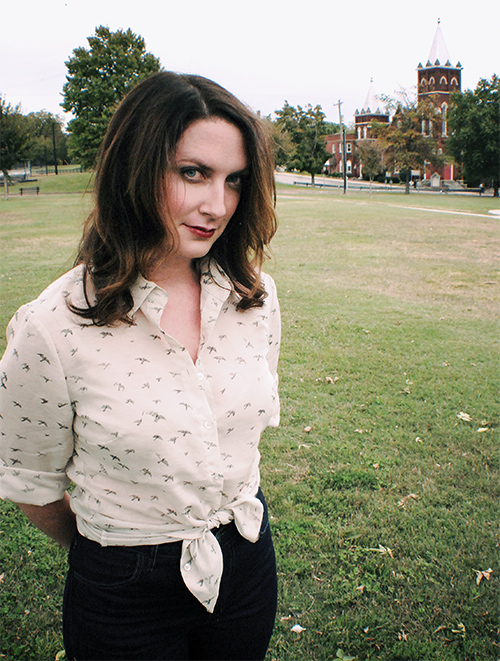 Sometimes, it's better to beg forgiveness than ask permission. Such was the case with singer/songwriter Molly Martin.
As the summer of 2005 came to an end, Martin left her hometown of Bay St. Louis, Mississippi, just outside New Orleans, bound for her next semester at Sewanee: The University of the South, in Tennessee. Along for the ride was her father's 1970 Martin D-35. Martin didn't bother to ask whether it was okay to take the guitar, figuring her dad wouldn't miss it, since he rarely played it. But, he did.
Three days later, Hurricane Katrina hit, and Martin's father's house, was wiped out. Even the place where the family evacuated to was flooded with five feet of water. The D-35, though, safely rode out the storm in Tennessee. "When I finally spoke to dad on the phone, the first thing – literally, the first thing – he said was, 'I was so mad at you for stealing my guitar, but thank god you did!'" Martin said. "It's his favorite story now, of course."
So where is your dad's Martin now?
The guitar is back with him. He's an architect in Bay St. Louis.
You saved your dad's Martin, but the hurricane claimed some of your own instruments, right?
The storm took my mom's house, too, along with all my instruments. I didn't have room for them in my dorm, so I left them home – my keyboard, the mandolin dad gave me for high-school graduation, my first acoustic, and the very first guitar I ever had, a red Fender electric my mom gave me for Christmas when I was 13. It was pretty devastating.
And there's a correlation between your dad's guitar and the Martin you play now?
Yes, when my parents got married, my grandfather gave my dad some money for something he probably assumed would be "sensible." Dad bought the D-35. I did the exact the same thing – my grandfather gave me money when I graduated, and I went straight to Gruhn's Guitars and bought a Gruhn 35th Anniversary Martin 0000-18 that I really love.
Were you writing/performing songs in college?
I did. Before that, I did some recording with my high-school youth group – my youth leader was extremely influential in my musical life. When I went to college, of course, I was more focused on people thinking I was cool, so I learned cover songs and wrote originals and played at the coffee shop where I worked. It was agonizing – I had the worst stage fright! But it was also liberating and such a wonderful way to make like-minded friends.
After college, did you immediately head to Nashville?
My plan was actually to move to New Orleans – it's been in my blood for a long time and I'd still love to live there at some point. Obviously, Katrina made that impossible, and I had a friend moving to Nashville who needed a roommate. The fact that it was a music town was certainly a draw for me, but only as a spectator at that point. I didn't allow myself to think I could ever be an artist in Nashville, I just thought I would figure out some sort of "normal" career and make music on the side sometimes.
You recorded and released your debut CD, Somewhere Between, on your own. How did that come about?
I had seen several friends get various projects funded on Kickstarter, and it seemed like the most direct route to what we wanted to accomplish. My husband, Steve, who produced the album, and I decided to ask for $4,000. Steve was really nervous about making that goal. But we hit it within 28 hours of going live.
There's a nice integration of styles on the album – blues, folk, New Orleans music, country; it has a vibe like Bonnie Raitt doing stripped-down blues produced by Daniel Lanois. Who are your influences?
Bonnie Raitt is definitely a huge influence for me – she was my first live concert and I've loved her music my entire life. She's great about paying her respects to the blues musicians who inspired her career, and I found them and developed my love of blues through her. I learned to sing harmonies by singing along to her records in the car with my mom [Kat Fitzpatrick], who is also a powerful singer. I grew up going to choir practice with her. While that's probably the foundation of my style, the move to Nashville and the exposure to classic country music really influenced my writing.
What are your plans for the future?
Since I don't plan to make my living making music, I began a career in cooking a few years ago, and now I run a catering company. So, I'm working on finding a balance. Like a lot of independent artists, I made this record because I needed to, and I'm trying to figure out the business side of things after the fact.
---
This article originally appeared in VG's March 2015 issue. All copyrights are by the author and Vintage Guitar magazine. Unauthorized replication or use is strictly prohibited.
---