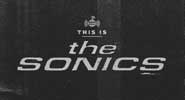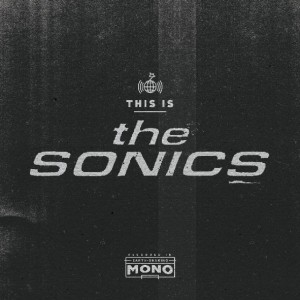 Sometimes, your memory of a favorite band is so locked in – and possibly blown out of proportion – that a reunion can't possibly live up to its former self (or yours). And we've all seen So-and-So and The Such-and-Suches, with one toupéed original member surrounded by players for hire who weren't yet born during the group's heyday.
But every once in a while, a reunited band (the Zombies, ? and The Mysterians) dispels all trepidation within the first 12 bars of their opening number. Such is the case with the Sonics.
The classic configuration of the quintet gelled in '64, and they cut their debut single, "The Witch," in November of that year. They released only three albums before breaking up in '67, but the cult heroes have been influential ever since, cited by the Cramps, Mudhoney, the Fall, Nirvana, the Fuzztones, Flaming Lips, the Fleshtones, White Stripes, and others.
They represented the dark side of the Northwest sound made famous by Paul Revere and the Raiders, the Wailers, the Kingsmen, and Don and the Goodtimes, with songs like "Psycho," "He's Waitin'," and "Strychnine."
If the Raiders were powerful, the Sonics were brutal. And they're just as crushing today, live and in Jim Diamond's Ghetto Recorders studio in Detroit. To three original members – singer/keyboardist Jerry Roslie, guitarist Larry Parypa, and Rob Lind on sax and harmonica – perfect-fit drummer Dusty Watson (Agent Orange, Dick Dale, Lita Ford) and bassist/vocalist Freddie Dennis of the Liverpool 5 were added. Roslie, once nicknamed "the white Little Richard," can still scream with the best of them, with Dennis' higher screech bordering on AC/DC.
The Sonics have been credited with fathering punk or originating garage rock – each of which is ridiculous and minimizes their instrumental and vocal abilities. Parypa, for starters, sounded like Lonnie Mack on bennies on "The Witch," and retains his McCulloch chainsaw tone on "Be A Woman," penned by Hoodoo Guru Dave Faulkner.
They wisely recorded the CD in "earth-shattering mono," giving it even more punch. Four of the 12 tunes are group originals, with covers of the Kinks, Bo Diddley, and Eddie Holland all getting Sonics makeovers. "I Don't Need No Doctor" bears little resemblance to the Ray Charles hit, and "Sugaree" out pummels Hank Ballard's version, let alone Marty Robbins' original. And Parypa speeds up Freddie King's "Wash Out" in Ballard's "Look At Little Sister."
What made the Sonics special, besides being the perfect soundtrack for hormone-coursing teenage girls or boys, was that they had their own sound. They were true stylists. Primitive stylists, but stylists just the same. The good news is that they still are.
This article originally appeared in VG's October '15 issue. All copyrights are by the author and Vintage Guitar magazine. Unauthorized replication or use is strictly prohibited.