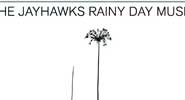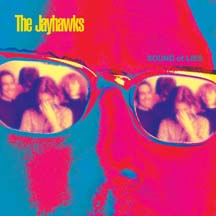 In late 1994, Minneapolis' entry in the "godfathers of alt-country" sweepstakes appeared on the ropes. The Jayhawks learned that Mark Olson, who for 10 years had split songwriting duties with lead guitarist Gary Louris, was taking his leave. Suddenly, the harmonies that had been the band's hallmark, earning heavy comparisons to the Flying Burrito Brothers and others, were no more. The band found a way to reboot, however, and the American label has issued remastered and expanded editions of their three post-Olson studio albums.
With Louris and bassist Marc Perlman remaining as the lone original Jayhawks, Sound Of Lies (1997) had many fans losing the plot. For one thing, Louris had expanded his sonic toolbox, introducing particularly dissonant textures. He and Perlman also tapped guitarist Kraig Johnston of Minneapolis' criminally underrated Stoogeian/Stonesy Run Westy Run and reenlisted pianist Karen Grotberg, whose gorgeous harmonies and Ian McLaglan-like contributions had marked the band's 1995 masterstroke, Tomorrow The Green Grass. Perhaps most crucially, drummer Tim O'Reagan (ex-Joe Henry) joined after Tomorrow; as PD Larson writes in this reissue's extensive liner notes, "Incredibly, Louris had won the 'harmony lottery' for a second time."
Sound Of Lies ranges from the loud/quiet/loud "Think About It" to the slowly soaring "Trouble," the sardonic "Big Star," and the downer title track that closes the album. Often, Louris' lyrics struggle to mask contempt for their subjects and evoke what were by all accounts dark times for the songwriter, personally and professionally. The result has a bleary early-hours edge not unlike Neil Young's On The Beach.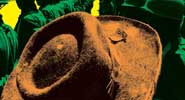 If Sound befuddled fans, Smile (2000) was a further step away from the band's roots. The choice of producer, Bob Ezrin (Kiss, Alice Cooper, et al), fueled confusion, but if the result leans toward an FM-ready sheen, it also works as a logical extension of its predecessor, presenting monster hooks that Sound, for all its dark charm, perhaps aspired to but never quite achieved.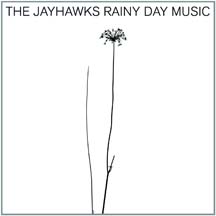 With Grotberg and Johnston gone, the band recruited ex-Long Ryder Stephen McCarthy for Rainy Day Music (2003), a much welcomed return to form. Highlights include "Tailspin" (with Bernie Leadon on banjo) and the Matthew Sweet cowrite, "Stumbling Through The Dark." O'Reagan offers a stellar contribution in "Tampa To Tulsa."
Still largely defined by their pioneering work in the "No Depression" subgenre, the Jayhawks have mined the possibilities beyond those narrow confines. While the uninitiated who are curious about the band's Americana output are advised to start with Hollywood Town Hall, this trio of reissues, with their insightful liners and mostly unreleased bonus tracks, are a treat for longtime fans.
---
This article originally appeared in VG's December '14 issue. All copyrights are by the author and Vintage Guitar magazine. Unauthorized replication or use is strictly prohibited.
---