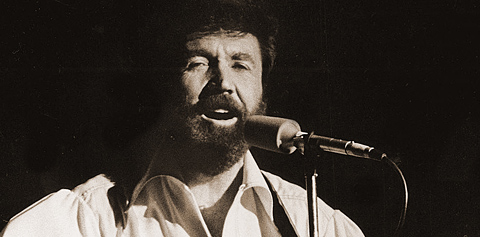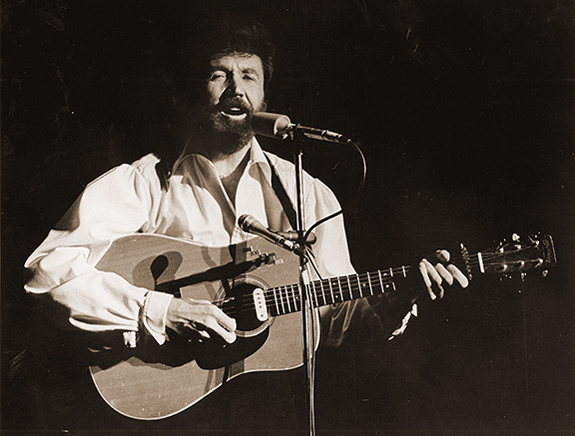 The Epiphone Excellente was the fanciest flat-top Gibson made in the 1960s, and to some ears it was Gibson's best. But in its seven-year production run, from late '63 until the last were shipped in '70, only 141 Excellentes were sold.
A Brazilian-rosewood/square-shouldered dreadnought, the Excellente was almost called the Sonny James Southern Gentleman model. If only it had sounded like a Martin D-28 – specifically, the one that belonged to Sonny James.
You probably won't find Sonny James in any book of guitar stars, but his licks were heard by millions of country and pop music fans from the '50s through the '70s. That's him kicking off his '57 breakthrough hit "Young Love," running through the C-Am-F-G chords on an acoustic. The simple guitar lines became his signature through a stellar career that included chart singles from '53 to '93. His 16 consecutive number one country hits established a record in country music that stood until Earl Thomas Conley and Alabama broke it in the '80s. Many of his country hits were covers of pop records, such as "A World of Our Own," "Running Bear," and "Since I Met You Baby," but his smooth, straightforward style was so strong that his "country cover" records crossed back over into the pop charts.
James' guitar style on record had a beautiful simplicity that came from years of playing live. Born James Hugh Loden in Alabama, he was playing with his four sisters in the Loden Family band by the time he was four years old, and as a teenager he had his own radio show in Birmingham. After military service in Korea, Chet Atkins brought him to Nashville and introduced him to Ken Nelson at Capitol Records. It was Nelson who suggested he combine his family nickname, Sonny, with his given name, James, to make a stage name.
The Sonny James guitar style, once described by legendary Nashville session bass player Junior Huskey as "holdover" style (like playing piano with your foot holding down the sustain pedal), was already fully developed when Sonny arrived in Nashville. He's been playing that way so long that when asked to name an influence, he said, "I really, really can't say. I always used the guitar as an accompaniment. When I'd have a hole there, I'd fill it up. You didn't depend necessarily on someone else. I always called it 'more or less strumming' style. I just grew up playing instruments, and I think it's only natural if you play fiddle and mandolin and everything, you catch yourself playing melody in between the strums. So I guess I was a mixture of a strummer and a picker."
He also developed the habit of holding the guitar up to his vocal microphone early in his career, a result of playing jobs where there was only one mic. That image, too, became a trademark.
James played some acoustic lead guitar parts on records from the start of his career in '53, but the guitar moved out front when he recorded "Young Love" in '56. From the beginning, that guitar was a Martin D-28. James has had two D-28s, and he can't remember whether the one he has now was the one on "Young Love." His current D-28 has a DeArmond pickup mounted in the soundhole, and the serial number is not visible.
His original D-28 had gotten a few scrapes on the top, so he began looking for another.
"I kept waiting until I got just the right one," he recalls. "I'd try every one and when I got to this one it was just a dandy. I was in Dallas at, I think, McCord Music."
James traded his old D-28 for a new one. The original guitar, "…was just as good," he recalls. "Dumb me. I traded that guitar instead of just getting this one and keeping the other one."
In '63, James was on tour with Ernest Tubb in or around Kalamazoo, Michigan, home of Gibson. Jack Drake, a guitarist in Tubb's Texas Troubadours, arranged a factory tour and asked James if he'd like to come along.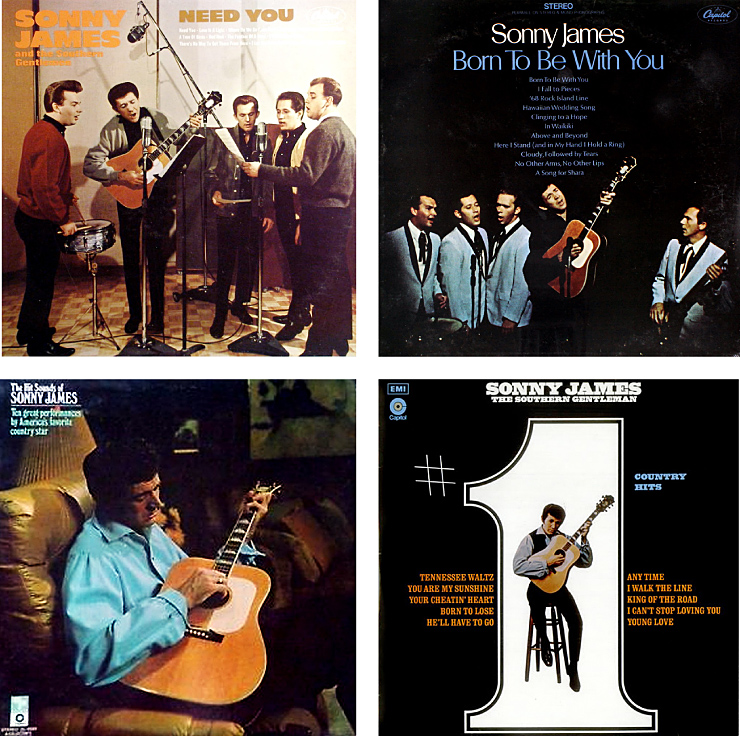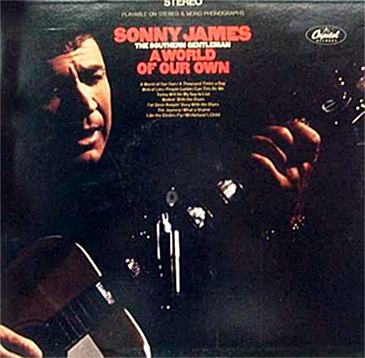 Some Gibson people, whose names James does not remember, had seen his show and took him on a tour of the plant.
"They knew that I featured acoustic guitar, starting with 'Young Love,'" he recalls. "Right after we finished going through the plant, one of the gentlemen and a couple of his assistants were talking to me, said, 'I know you like acoustical instruments,' because I had played two or three going through there. They asked me about working out something that I might play – a Gibson or Epiphone. After we got to discussing it, then they nailed it down to an Epiphone. I said that would be great, because I'd always loved the necks on Epiphones. They play so very, very well.
"They asked about making a guitar for me. I said, 'Of course, I obviously have to keep the sound I have. I'm playing this Martin I've had for some time. However, if I could get a guitar that sort of had the sound of a Martin, then I would be very happy.'
"He said, 'We'd like to make an instrument and let you endorse it and maybe call it the Southern Gentleman,' because that was under my name on all the records – Sonny James, The Southern Gentleman. He said, 'Is there anything in particular you're looking for?'"
James' request was simple, if not easy.
"Basically I wanted a guitar like the Martin, something that looked like it and sounded like it," he explains. He told the Gibson people, "If I could get something just like it, that looked like it, then there's a possibility we could work something out."
As they further discussed the proposed Southern Gentleman, James got down to specifics. "I said, 'Well, of course I'm interested in the acoustic sound, as good as possible, with nothing hurting it. You know that Martin's known for their rosewood, and also the bridge, you'll notice on my Martin, I'd like the bridge to be that way.
"They said, 'We could make a guitar that's shaped like your Martin, even to the pickguard.' I made that an issue. You remember the jumbo Gibsons [the J-200]? They had that great big pickguard. I always thought anything on there that you could eliminate would give you more of an acoustical sound. That just made sense. The pickguard, instead of the usual Gibson pickguard that's embedded into the guitar, I said, 'Is there some way you could just make a small, thin something to protect the wood but at the same time it wouldn't hurt the sound?'
"They said, 'We can eliminate having a heavy pickguard. We can make something that can stick on.'
"I said, 'That's great, something to protect the wood. Make it as thin as possible.'"
Coincidentally, Gibson had a Martin-style guitar just about ready to introduce in the Epiphone line. The Excellente, with design elements courtesy of Gibson clinician Andy Nelson, was basically a D-28 – a square-shouldered dreadnought with Brazilian rosewood back and sides – with a fancy bridge and pickguard. Gibson pulled #68069 out of the first batch of Excellentes and fitted it (as James requested) with a belly bridge (though mounted in the typical Gibson "reverse-belly" configuration) and a plain white pickguard. They sent it off to James in Nashville.
"I played it and I loved it," he says. "The neck was just something – the truest neck I've ever played. It was beautiful and easy to note, much easier than the Martin, and it had a sweeter sound to it. I would use it practicing. I used it on some shows.
"I called and thanked them, of course, and said, 'Before I do any endorsing I need to take it into the studio. I need to see if it's close to the Martin where I can use it on my records.' So I cut some demos and it had a beautiful tone, but it's slightly different.
James eventually had to call Gibson back with bad news. "As much as I love this guitar," he told them, "I can't record with it – not because it doesn't sound good, but it wouldn't sound like my other records, and Capitol Records wants me to use that same sound. I wouldn't feel right keeping the guitar and just having the guitar and not using it. I know you wanted something I could endorse. I'm really sorry. I regret it, but I'll return it to you."
James fully intended to send the guitar back. "That was the only right thing to do," he says. "They said, 'No, we want you to keep the guitar.
"I said, 'I'll tell you what I'll do. I love the guitar. Since you're so nice about it, I can have photos for my album covers, and personal publicity photos that I'll use and I'll make sure that it's seen.'"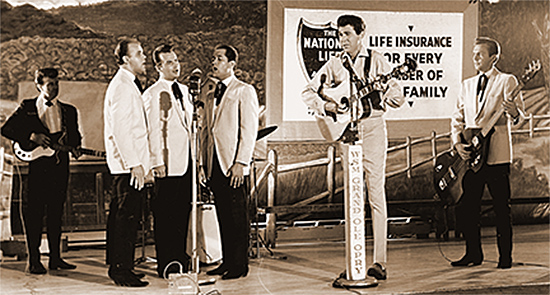 "They said, 'That's more than enough. We're just sorry we couldn't get you what you were after.'
"That's the way it worked out. I had two or three conversations with them after that. We did not put out the guitar because I wouldn't be playing it enough to endorse it as the Southern Gentlemen."
True to his word, James featured the Excellente on numerous album covers at the height of his career, taking care to show the Epiphone logo. Eventually, though, his quest for the right sound prompted him to turn loose of the Epiphone. He had been trying different pickups and contact microphones on his guitars, looking for amplification without sacrificing the natural acoustic sound. The best sound he had heard came from Ricky Skaggs' Martin D-28, in which Skaggs had installed Takemine electronics. A Takemine still didn't have the acoustic sound of James' D-28, but he didn't want to take the D-28 out on the road any longer, for fear it might be stolen. He talked to Richard Dennis, an employee of Hewgley's (recently defunct) and now Tusculum Music in Nashville about getting several Takemines for the road.
"I took one with the pickup built it," James says. "It looks just like a Martin. I didn't get the tone up front that I wanted, but it had a pretty natural sound through the amp. At that time it was the best thing I could find. I said, 'Richard, I'll need a couple. And oh, by the way, I have an Epiphone. We'll just trade and make a deal." With that, James traded in the Excellente on the new Takemines.
A lucky few have played James' Excellente/Southern Gentleman and can testify it does indeed have the deep, sweet resonance he described. And it plays like butter. These qualities were not lost on Virgil B. True, who was playing in James' band at the time. He loved the guitar and was shocked to find out James had traded it in. True immediately bought it, thus saving the one and only Southern Gentleman prototype from becoming just another great guitar that got away. It's now owned by a private collector.
Note: Sonny James' comments are combined from a video interview with Virgil B. True and a telephone interview with the author.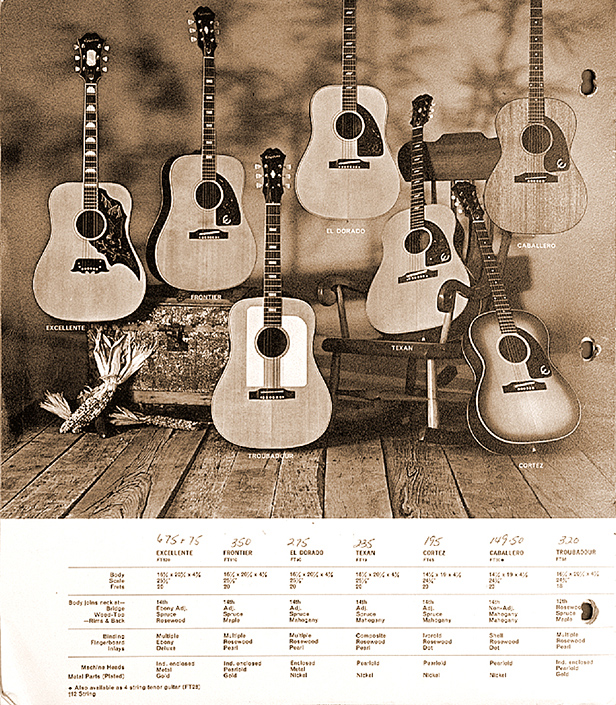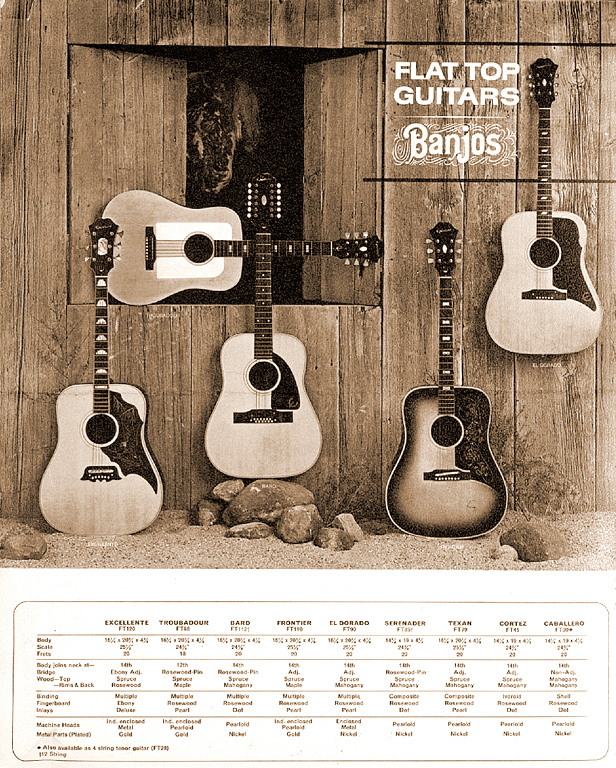 ---
This article originally appeared in VG's Aug 1999 issue. All copyrights are by the author and Vintage Guitar magazine. Unauthorized replication or use is strictly prohibited.
---