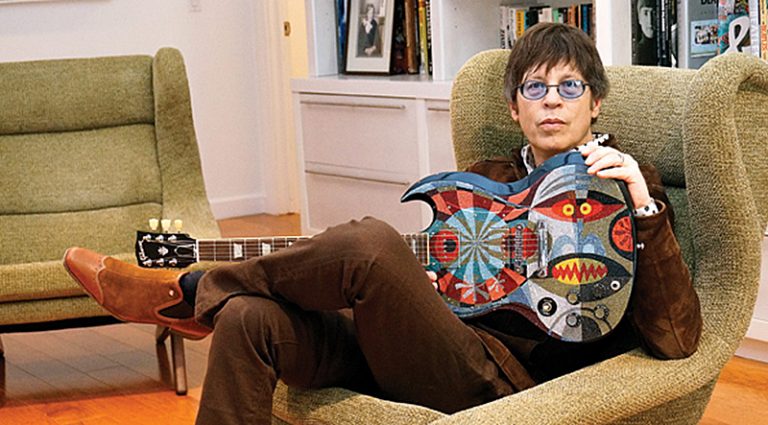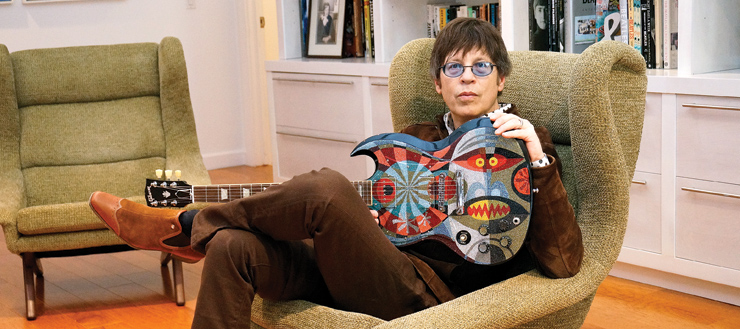 Lefty guitarist Elliot Easton has chosen a different route for his most recent musical venture, but its sonic direction should come as no surprise to any fan who has followed his long career.
Easton Island is a collection of instrumentals that showcase the melodic sensibilities of the guitarist and his current musical associates in Elliot Easton's Tiki Gods.
In the mid-'90s, Easton played in a band known as the Tiki Gods, but, "The only similarity is the name," he said. "That other band was R&B-based and designed to back up guest stars and jammers at the China Club; different people, completely different music."
Many who hear the new album would opine that it's influenced by the Ventures, Shadows, Duane Eddy, and various other early guitar-/melody-focused artists.
"They were certainly early influences, and I still love all of those – but during that period, I was also inspired by Billy Strange, Al Caiola, Tommy Tedesco, Vic Flick – people like that. And I was listening closely to Billy Mure's Super-Sonic Guitars in Hi-Fi."
In his formative years, Easton also paid attention to instrumental melodies and movie soundtracks.
"It's a sound I've always loved," he said. "Seeing early James Bond and Pink Panther flicks fueled the fire. Later, I learned more about the genre and listened to Les Baxter, John Barry, Ennio Morricone, etc."
In '95 Easton recorded "Monte Carlo Nights" with the original incarnation of the Tiki Gods, which appeared on the soundtrack of the Quentin Tarentino film Jackie Brown.
Easton's work in previous bands typically emphasized melody rather than hypersonic guitar runs or volume, which is another reason he wanted to record an album like Easton Island.
"I've always been more of a melodicist, as opposed to flash for its own sake, so my playing here shouldn't come as much of a surprise," he said.
Another expectation would be a plethora of unique guitar licks and guitar tones, and the album delivers, offering some surprises along the way, like the twangy guitar on "Mu Empire," which sounds something like a baritone guitar but it's actually a '65 Gibson ES-335 with a Bigsby vibrato.
The guitar tone on "Tabu" sounds like it might be a jazz box, and Easton confirmed that presumption.
"That one is my '62 Gibson Barney Kessel Custom, which gets that Wes [Montgomery] tone better than any other jazz guitar I have owned. It's a sensational guitar!"
The guitar tone switch at the 1:45 mark of "Jill's Theme" (written for Easton's wife) had a similar sonic mentorship, according to Easton.
"There's that Wes Montgomery influence again!" he laughed. "I think that one was the neck pickup on my '65 Gibson Trini Lopez Standard."
He also used acoustic guitars on the album, and the bright lead work on "Sydney's Samba" was played on an Ovation classical/nylon-string guitar.
Perhaps the most unique song on the album is "Sabotagia," which contains some intriguing tempo shifts.
"It's a song in the spy genre," Easton explained. "But it's more of a Cold War/Eastern European/Ipcress File sound than, say, a Bond theme."
While Easton Island is considered an instrumental effort, some soaring/ethereal female vocals are heard on "Blue Lava" and "Nocturnia," but it serves a more-supplemental role and is not particularly dominant in the mix.
"Those are just all effects that pop up in the Exotica idiom," said Easton. "We liked the effect, and it fit well with the music."
The guitarist noted several additional tracks will be available on the deluxe version of the CD that was scheduled to be marketed in May. He's also looking into the possibility of marketing Easton Island on vinyl.
One unique visual facet of Easton's new venture is a custom-finished example of his signature Gibson SG, which has a Polynesia-inspired design that references the new band. The front of the instrument – including the top of the pickups – has a startling graphic.
"The design is by Chris Reccardi, a fine artist and Disney animator, who also happens to be our bass player," Easton said. "Then it was rendered in Swarovski crystals by Robert Kantor. That's not a paint job – it's thousands of tiny crystals!"
Easton is delighted with his most recent musical recording, and not only does he plan to do shows to promote the album, he's seeking to pursue more soundtrack opportunities.
"This is an ongoing thing," he enthused. "We plan on playing lots of shows and making more records! We also see our music as being ideal for film or TV, and we want to either license or compose new material for those media. I'm delighted with the band's lineup, and everyone performed at the peak of their abilities, so I can't ask for more than that!"
---
This article originally appeared in VG August 2013 issue. All copyrights are by the author and Vintage Guitar magazine. Unauthorized replication or use is strictly prohibited.
---