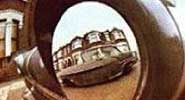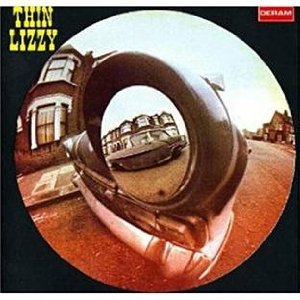 The cool thing about the vinyl revolution is that strange and wonderful albums are being reissued by the score. Take Thin Lizzy's 1971 debut, back when they were a power trio and five years before "The Boys Are Back In Town" became an international anthem.
The LP kicks off with "The Friendly Ranger At Clontarf Castle," a mellow, post-Hendrix jam with singer/bassist Phil Lynott's raw Celtic poetry already starting to take form. "Honesty Is No Excuse" is a sweet ballad featuring drummer Brian Downey's expert fills and lead guitarist Eric Bell's simple, plaintive fuzz melodies. While Lizzy was later known for its hard-rock riffery, in the early days you could still hear Van Morrison's influence on Lynott's vocals.
The seven-minute "Diddy Levine" shows the band's Irish style beginning to gel, starting as a ballad but building into a gripping song and then soaring off into a hard-rock jam. At this early point, Thin Lizzy was open to any sound and style and, if they could fit them all into one song, they certainly would. "Look What The Wind Blew In" shows the trio finally bursting into cohesive heavy rock, with Bell's fierce, multi-tracked guitar riffs and Hendrix-y harmonies and leads. "Return Of The Farmer's Son" continues the proto-metal with Bell's tough Beck- and Page-fueled leads over a pummeling 6/8 rhythm that is clearly Irish in origin.
While Thin Lizzy's debut isn't for everyone, if you have a penchant for Irish rock and roll or want to hear a nascent band starting to pull together some fascinating, if still rough, ideas, then grab this 180-gram vinyl reissue. It's epically cool.
This article originally appeared in VG's Feb. '13 issue. All copyrights are by the author and Vintage Guitar magazine. Unauthorized replication or use is strictly prohibited.