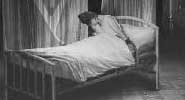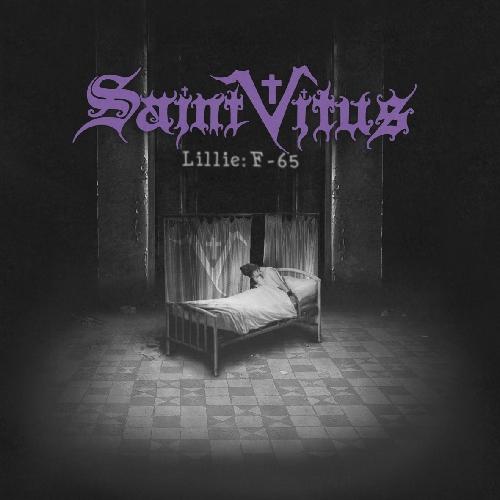 Drug addiction has a new soundtrack, thanks to this brutal and excellent reunion album by Doom rock pioneers St. Vitus. Lillie: F-65 (named after a barbiturate the band once struggled with) is a seven-track spiral through an addict's world, a sonic retelling of mental and physical pitfalls and the frustrations of dealing with a less-then-sympathetic healthcare system and its politically charged bureaucracy. It's not only a welcome return by an influential band that still has something to say, it's a prescient document of the times.
Reunited with its mid-1980s singer Scott "Wino" Weinrich, this is the first St. Vitus release in 18 years. But there's zero hint of nostalgia. This is the same lumbering, bell-bottomed beast that created its seminal Born Too Late album, just a little bloodier, wiser, and righteously benefiting from modern recording technology. No, St. Vitus hasn't changed and that's a good thing.
The CD opens with the one-two punch of "Let Them Fall" and "The Bleeding Ground" ("Echoes of screaming/They fell on deaf ears" Wino intones), two signature tracks propelled by guitarist Dave Chandler's singular guitar tone, truly one of the originals of underground hard rock/metal. The band ups the tempo on "Dependence," which is jettisoned into another world via Chandler's fuzzed-out bullet-spray wah. Instrumentals serve as a welcome rest stops for the senses – the Floydian vibe of "Vertigo" in particular provides a trippy little respite.
Although only about 30 minutes long, Lillie: F-65 can feel like an eternity… if you're in the right (wrong?) frame of mind. Ultimately, it's just the optimum amount of St. Vitus's glorious cathartic howls. Any longer and you might start assaulting inanimate objects.
This article originally appeared in VG's Feb. '13 issue. All copyrights are by the author and Vintage Guitar magazine. Unauthorized replication or use is strictly prohibited.