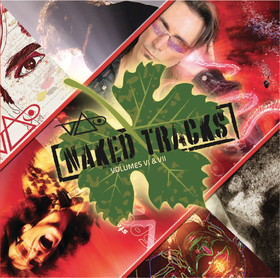 Steve Vai is set to release the next two in his series of Naked Tracks albums, featuring selections from Where The Wild Things Are, Sound Theories, and his latest solo release, The Story of Light.
When recording, Vai mixes each track without the lead-guitar part, and the Naked Tracks CDs will use those tracks so others can play, improvise, shred, or do whatever they like along with them.
"One way to play along with them is to learn the original guitar parts on the album versions of the songs," he said. "But I would encourage you to take a more-active role in using the tracks as a bed to lay your own creative interpretation over. There are really no rules. So sit back, flip on a naked track and dress it up with your own artistic musical apparel."
Vai's The Story of Light Pacific Rim Tour 2013 kicks off July 10 in Perth, Australia, and takes him through the country, then to shows in New Zealand, Indonesia, China, South Korea, Japan, Taiwan, and Thailand.
Learn more at  www.vai.com.