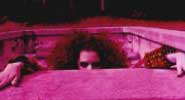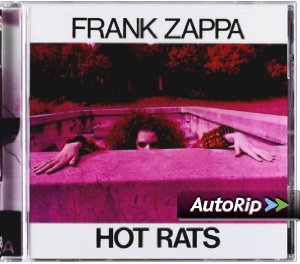 In the coming years, Universal will reissue 66 of Frank Zappa's albums, kicking off a with a 10-CD flight covering the years 1966 through '72. Take your pick of great Zappa releases, but a top choice has to be the '69 classic, Hot Rats.
This was Frank's first post-Mothers of Invention release and even 40 years later, it's a stunner. Most of the album is instrumental, allowing Zappa to focus on his legendary arrangements and plenty of hot guitar solos. It was also one of the earliest albums recorded on a 16-track machine, allowing the composer plenty of room to experiment.
The opener is "Peaches In Regalia," today recognized as one of the finest fusion instrumentals ever recorded. True to its name, it has a regal melody and powerful horn arrangement, complemented with "octave bass" work and wicked, envelope-treated guitar licks from Zappa.
Next is "Willie The Pimp," where Frank gets his Jimi on and treats listeners to some perfectly sick, fuzz and wah improvs in an extended-jam format.
Other goodies include "Son Of Mr. Green Genes," another instrumental with a memorable melody and fiery FZ break. "It Must Be A Game" is a sly sizzler that mixes rock, bop, and classical ideas with free abandon and plenty of cool guitar work.
If you like Frank's more popular albums from the '70s, Hot Rats is a good liftoff point to explore the guitarist/composer's early catalog. File it under "Essential Zappa."
This article originally appeared in VG's Jan. '13 issue. All copyrights are by the author and Vintage Guitar magazine. Unauthorized replication or use is strictly prohibited.