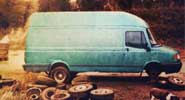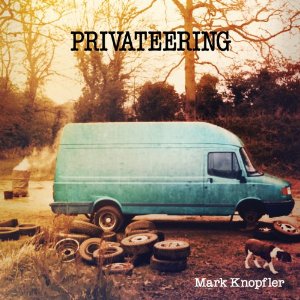 When it comes to inspired songwriting and guitar playing, Mark Knopfler's not in dire straights. On his new solo album, he had so much material, he chose not to leave good songs on the shelf and released Privateering as a two-CD collection, his first double-disc studio recording in 35 years.
The result is the most far-ranging album of Knopfler's career. With electric guitar, slide, National resonator, and acoustic guitar, he lays down sea shanties, Celtic folk songs, country and electric blues, rootsy Americana tunes, and yes, some good old rock and roll. It's as if he standing at a crossroads alongside where the Mississippi meets London's Thames River.
For guitar fans, this album is pure bounty. It opens with the rolling country blues of "After The Beanstalk," pairing Knopfler's fingerpicked guitar with driving, lowdown harp from the Fabulous Thunderbirds' Kim Wilson and mandolin from Tim O'Brien.
By contrast, on "Corned Beef City," Knopfler cranks up his electric guitar and band for a rollicking track that sounds as fresh and full of youthful vigor as anything off his debut Dire Straits album from '78. His trademark volume swells and slide licks color the song.
Knopfler cut the album at his own studio, British Grove, where he assembled his team of backing musicians that have been working together since the mid 1990s: guitarist Richard Bennett, Guy Fletcher and Jim Cox on keyboards, bassist Glenn Worf, and a new drummer, Ian Thomas. He's also joined by special guests, including Paul Franklin on pedal steel and the Wailin' Jennys' Ruth Moody providing background vocals.
Throughout, Knopfler feels at ease to stretch out and explore each song; there are no "radiofriendly" time limits or lack of space on a single CD to hold him back. Most songs run four to six minutes, Knopfler playing lengthy solos and obviously having fun at his craft.
"Gator Blood" sounds like a wandering Junior Kimbrough Mississippi Hill Country boogie, highlighted by a searing Knopfler electric-slide solo. "Redbud Tree" is pure acoustic Americana crowned by stinging Stratocaster tones. "Haul Away" is a sea shanty while "Kingdom Of Gold" is Celtic folk.
Like Knopfler's Dire Straits and past solo albums, his songs are vignettes sketching portraits of desperate characters, lovers and losers. Each is a compact story, the telling accented by widely different guitar styles.
Knopfler's never really mellowed with age. He's certainly become more introspective, which has added depth to his lyrics and his fretwork. But he still rocks out or gets low-down and dirty at the drop of a hat.
As a double album, is this Knopfler's Exile on Main Street or "White Album"? No – nor is it his Sandinista!Instead, it's the sound of a master craftsman enjoying himself, striving to create something special and unique in each song. And knowing that he has succeeded.
This article originally appeared in VG's Jan. '13 issue. All copyrights are by the author and Vintage Guitar magazine. Unauthorized replication or use is strictly prohibited.