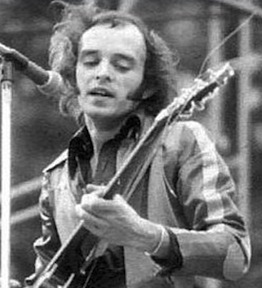 Peter Banks, a guitarist and co-founder of the progressive-rock band Yes, died March 7 at his home in London. He was 65 and suffered heart failure.
One of the progenitors of the prog-rock style, as a boy, Banks learned to play acoustic guitar and banjo. In 1965, he joined bassist Chris Squire in a precursor to Yes called The Syn, which subsequently moved away from the R&B-inspired music it had been playing and began to mix influences including the then-popular "psychedelic" style of popular rock and roll. In '67, the band shared a bill with a then-unknown Jimi Hendrix, who used the gig as a springboard to stardom. Later that year, The Syn disbanded and Banks and Squire joined a band called Toyshop, which later changed its name to Yes.
Banks played on Yes' self-titled 1969 debut album and 1970′s Time And A Word before departing because the band was taking a more-orchestral approach to its music. He continued to pursue prog, forming a band called Flash, followed by another called Empire, which remained active into the late '70s
In '73, Banks released a solo effort titled Two Sides Of Peter Banks, which featured Jan Akkerman, Phil Collins, and John Wetton. Through the course of his career, he released four more albums, culminating with 1999′s Can I Play You Something? Throughout, Banks explored many musical styles and collaborated with players across a variety of genres, including jazz, jazz-rock, and impro-based rock.